Who says pumpkins HAVE to be orange? You can buy white ones or sage green ones at the grocery store but honestly, the best way to decorate with pumpkins is to use craft pumpkins! Learn how to do pumpkin painting in this step by step pumpkin painting post.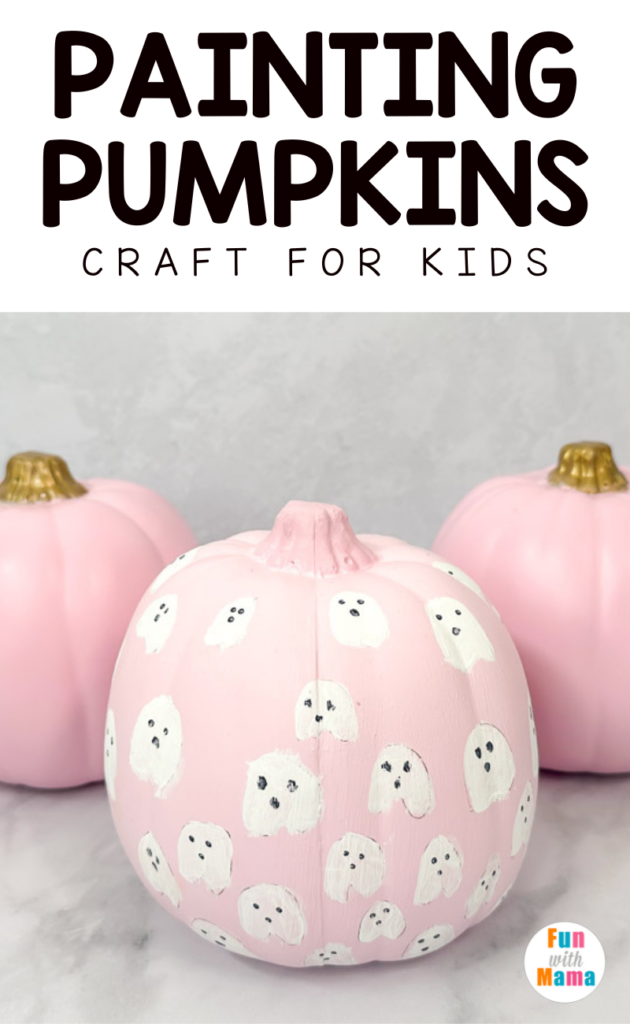 Painting Pumpkin Craft
You may have a kid like I do, who loves pink everything. Whether it's shoes, shirts, bedding…everything is some sort of shade of pink. Absolutely nothing wrong with that, even when it comes to pumpkin decorations for the fall. While Halloween decorations are typically black and orange, that is not a hard and fast rule. We can break those types of rules by bringing out creativity out.
Also as some of my kids hit the teen mark, our usual painting activities on the blog seem to be more geared to preschool and early elementary. Pumpkin painting is great for upper elementary, middle school, high school and even college aged children!

For this pumpkin painting craft, we used a variety of pale colors including pink, white and gold to create these feminine pumpkins. Then on some of them, to take the creativity a little further, we added ghosts, so that they were even more festive for the Halloween holiday!
Video tutorial
Materials Required:
Grab these few craft supplies, specific colors that we used are listed, and let's get crafting.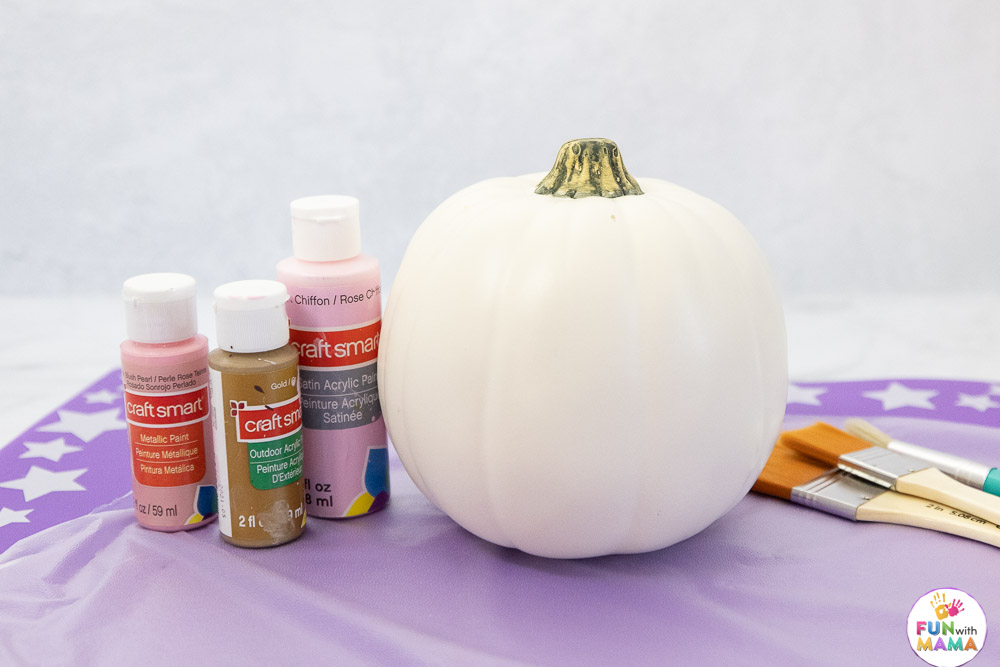 Directions For Pumpkin Painting Craft
The first step I would take, especially if you are painting with young children, is to cover your space. The acrylic paint is not washable, so keep that in mind on your surfaces and clothes.
You can see that the pumpkin is originally white. We chose one of the pink colors and started painting. Then we painted the stem with the gold color.

Let this dry completely and evaluate how many more coats you want.
We did about 2-3 different coats.
Adding Ghosts
After the base color of the pumpkin has completely dried and is the coverage that you would like, you can add ghosts. You could essentially add anything you would like, but we chose ghosts.
It is important that the paint is completely dry. Then take a pencil and draw on your ghosts. We just drew the outside outline of the ghost. Fill in the outline with white paint, using a smaller paint brush. Once the white of the ghosts has completely dried, you can make eyes with black paint or a permanent marker.
Painting pumpkins was really fun and it has become a new yearly tradition.