I know I may not say it often enough but in this happy Father's Day message for my husband I want him to know that I see the small things.. the things that he has no idea that I notice…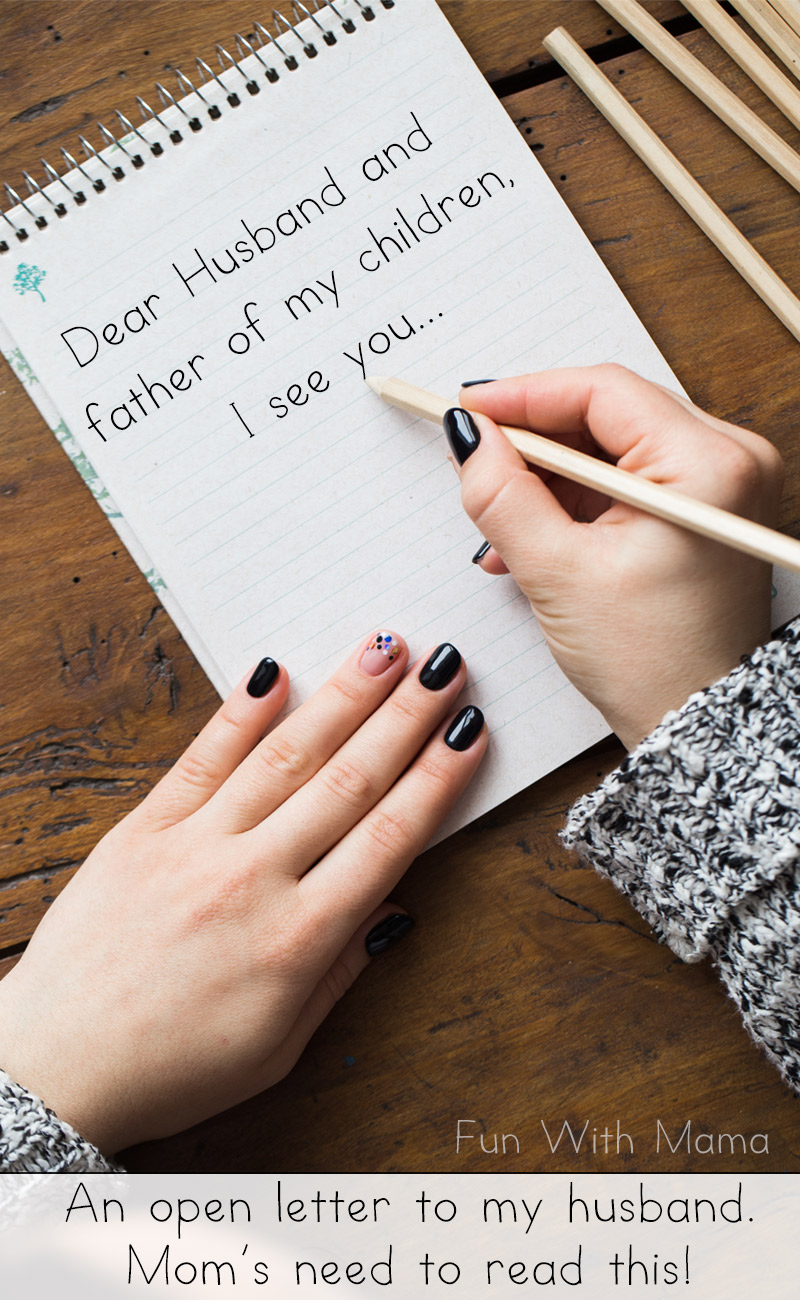 Dear Husband and Father Of My Children,
I love you more today than I ever have before because darling, I see you.
I see you when you choose a car that would be more comfortable for our children rather than for your ego.
I see you when you wipe a runny nose, without a moment of hesitation.
I see you when you wake up at night so incredibly tired, but yet ever ready to ease a sudden fever.
I see you when our children do or say something adorable and I see the big smile lights up your face. I love that hearing our 3 year old count to "eleventeen" could be just as exciting and magical for you too.
I see you help organize the kids for sports practice. You somehow always remember where the missing soccer ball is.
I see you, without my asking, put our sports chairs in the trunk of my car, the night before their  games.
I see you drop whatever you are doing when I've lost my phone. You somehow magically find it even when it is in my very own pocket!
I see you whip out hair ties for our little girls while we are out of the house, hidden yet safe guarded in your pocket each and every day. I wish you knew how much my heart smiles whenever I see you do this.
I see you when you try to plan a day for the kids at Disneyland. While I watch our three year old hug Mickey I always glance at you. Your reaction always brings me happiness.
I see you clean the house when you know I need a break.
I see you re-order my instant cappuccino, without any urging, as soon as you see that it is almost finished. As I open the mail to find a new cappuccino box I am reminded how special I am to you and how you've got my 'back'.
I see you when you hold my hand when we are out and about. We are partners in every sense as we take on the world.You may not realize this today, but you are teaching our children what a healthy relationship should look like.
I see you give them a goodnight kiss each and every night.
I see you as you follow our three year olds hand to the park after a long day at work.
I see you fulfill each and every role as my partner in raising our children.
I see your selflessness as you put our families needs and wants before your own.
I see how our values align in our goals to raise our children with compassion, respect, determination and most of all, to be good kind people.
I know that I am lucky to have you as a husband. But I am even more lucky that you are my children's father, because… I see you.
As our love spreads it's wings and grows deeper each and every day. You give our family strength and care even when you think I haven't noticed.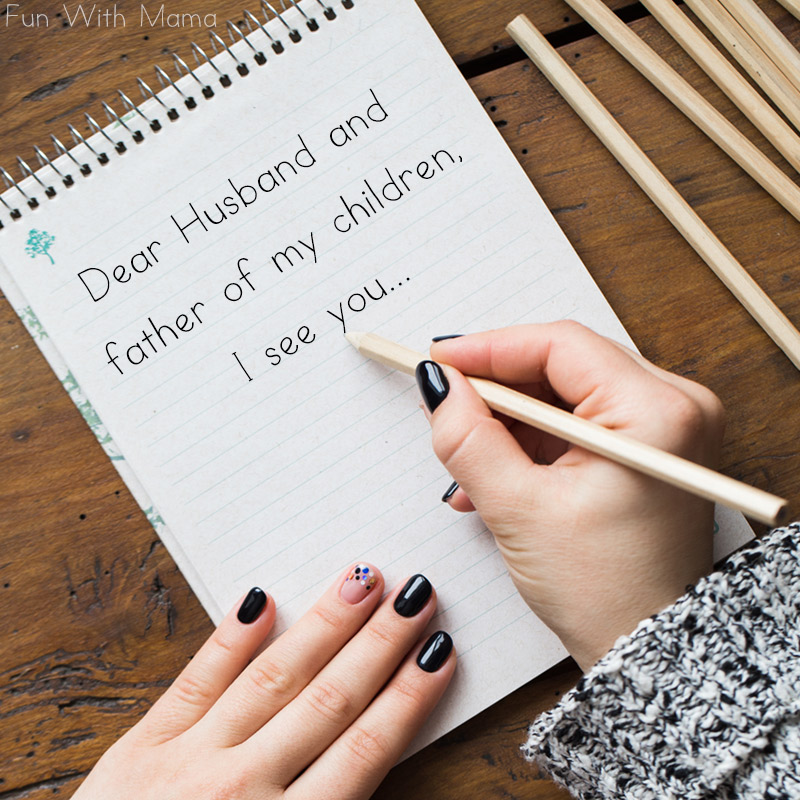 Thank you for being a great husband and father.
Does your husband do something special that he thinks you don't notice?? What is it? Comment below to let me know.
Nadia is the founder of Fun With Mama and a Mom of 3.She strongly believes that magic is created between mother and child when they do learning and art activities together.Learn more
about Nadia here
.