Do you have a cat fan in your house? This cute Cat Printable Pack is a great way to keep them interested and learning at the same time!
This gorgeous Cat Printable Pack is aimed at preschool and kindergarten-aged kids. They will love learning alongside different breeds of cute cats while working on their math and literacy skills. It really is a fun and engaging preschool worksheet printable.
As you can see from the picture below, the focus is on early learning skills…and cats!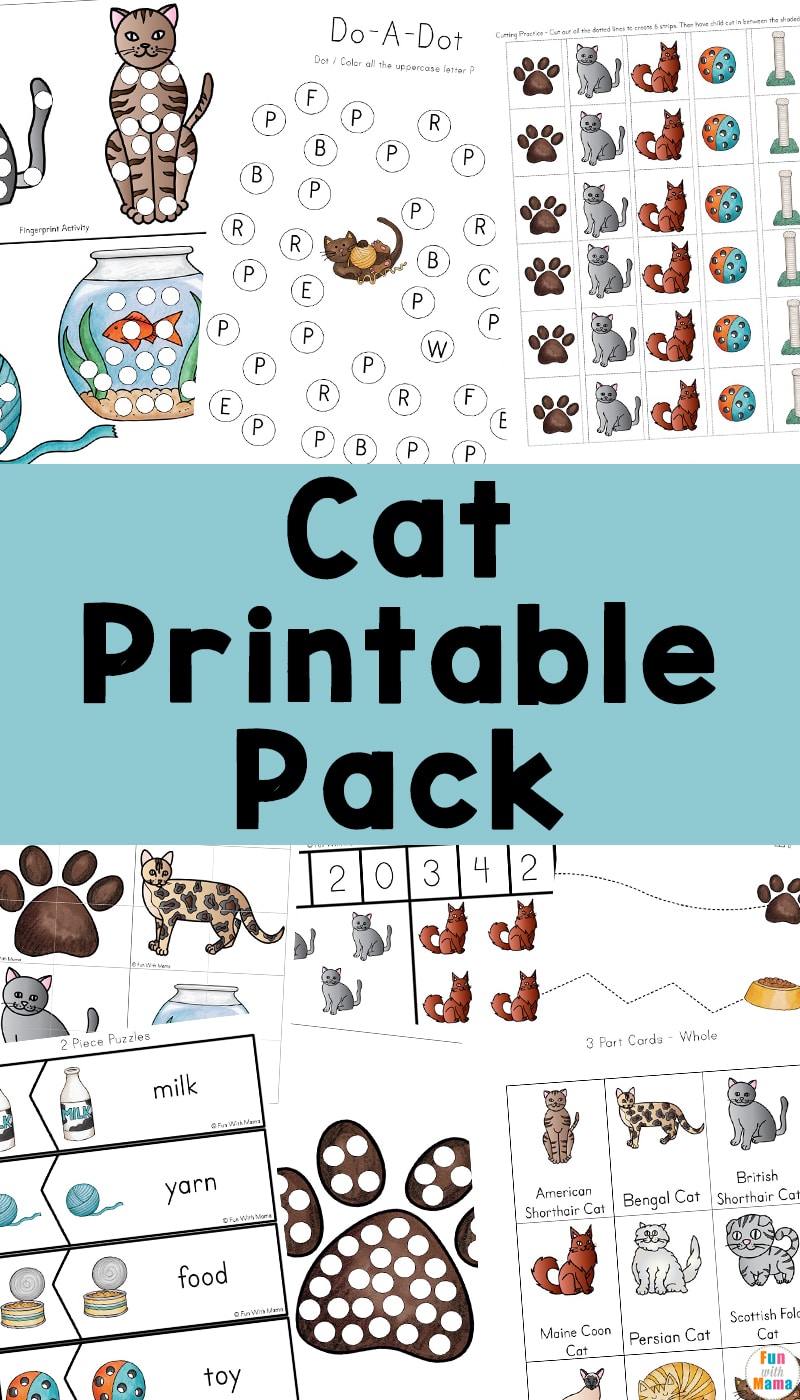 Cat Printable Pack – Preschool Worksheet Printable
This Cat Printable Pack contains a variety of math and literacy activities for everyday learning, like number and letter recognition, colors, counting, patterns, prewriting and scissors skills, and much more.
Materials Required:
Please note that affiliate links are used in this post.
Here are some items that pair well with these activities. You will use each of these items over and over during all my printable preschool activity packs.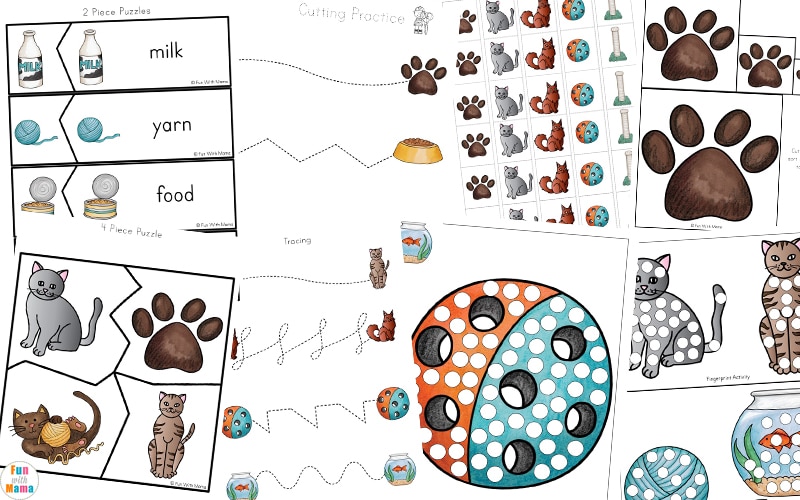 This Cat Printable pack contains over 80 pages and includes many activities.
Some of the activities included in this massive Cat Printable Pack are:
Montessori 3 Part Cards
Size Sequencing Cards
Number Puzzles
Word Building Puzzle
Number Cards
Puzzles
Line Tracing Page
Count and Clip Cards
Cutting Practice page
See and Stamp Fingerprint activity
I Spy Fun
pages
Trace the letters
Story / Creative Writing Pages
Color by Number / Letter Pages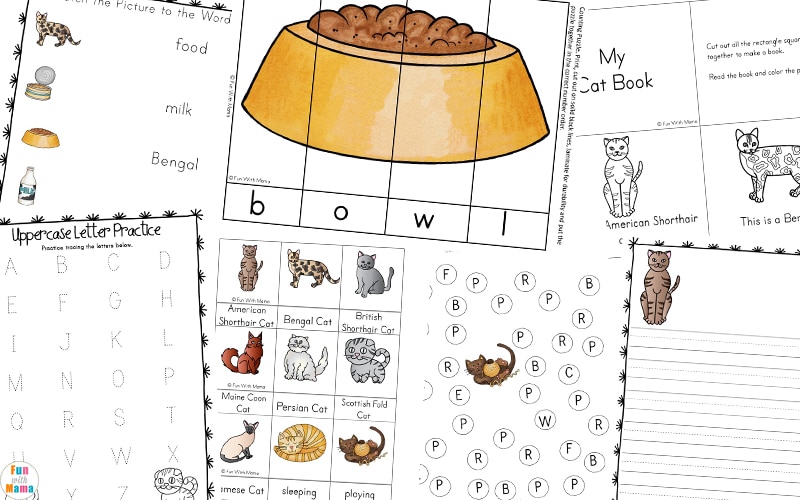 There are also a few different breeds of cats that children will learn to recognize. They could use to create their own puppets. These are easy to create, just print out, laminate, and paste a paddle pop stick to the back. Kids will love to create their own cat-themed play or stories with these fun puppets. The breeds included are:
American Shorthair Cat
Bengal Cat
British Shorthair Cat
Maine Coon
Persian Cat
Scottish Fold Cat
Siamese Cat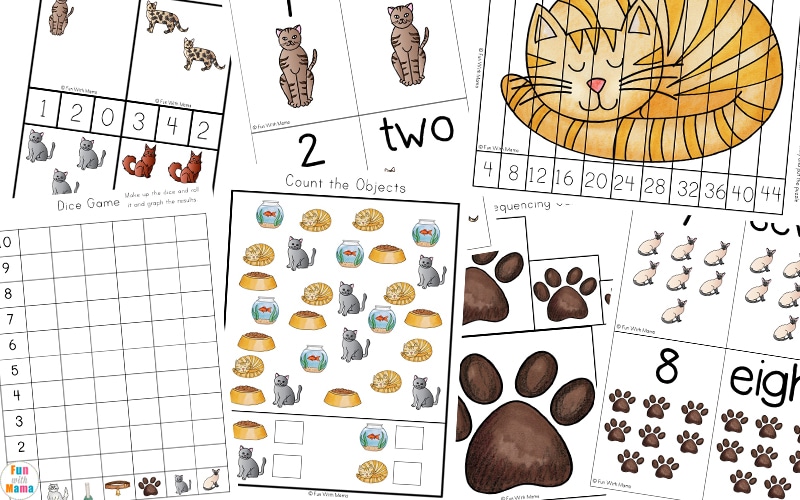 Benefits of using this Preschool Worksheet Printable
When it comes to early learning, there are always benefits to working in as many types of worksheets and learning as possible. We've had great success when we use cat printable packs like the one here or other types of learning packs like this Water Cycle Worksheet Learning Pack as well.
The kids not only find the topics interesting, but they love the colors and pictures, too. And when I want them to be creative, I just print off in black and white, and then they spend time coloring as well.
I've found that with each printable pack, they build their confidence, their drive, their learning capabilities, and their ability to problem-solve. And to me, that's a big deal!
I like to make certain that my printable packs cover a wide variety of topics and learning activities so as always, there are a variety of math and literacy activities that help children with counting, skip counting, graphing, size sequencing, and more.
WHERE TO GET THE CAT ACTIVITY PACK
GET THE CAT ACTIVITY PACK HERE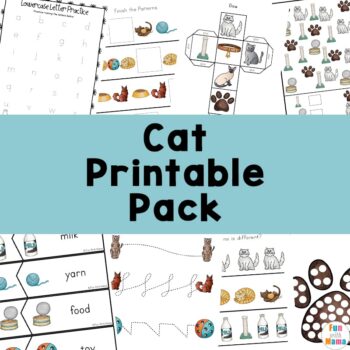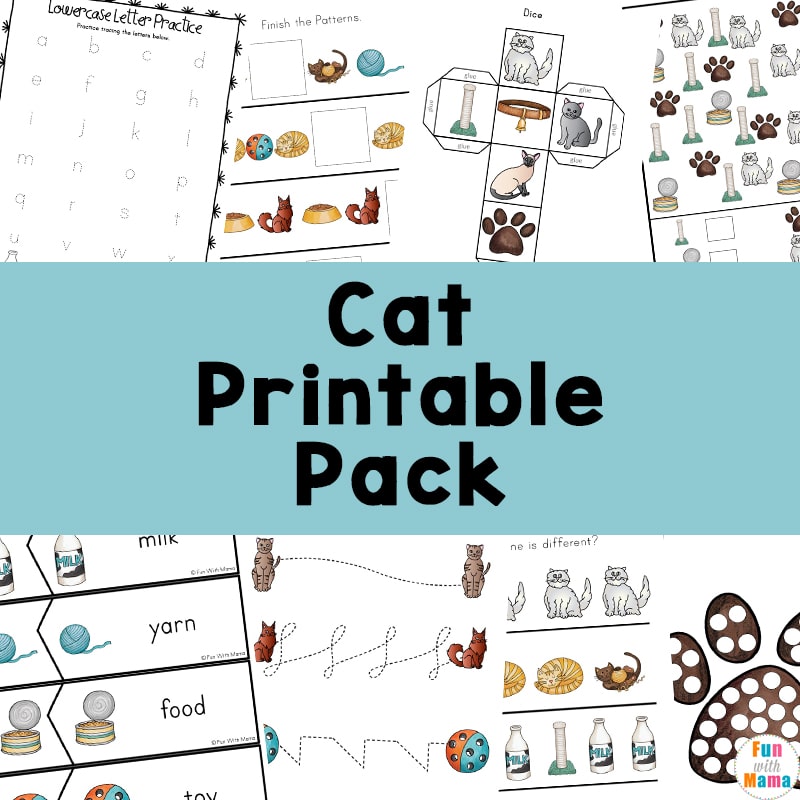 The cat activity pack includes themed fun in color and black and white.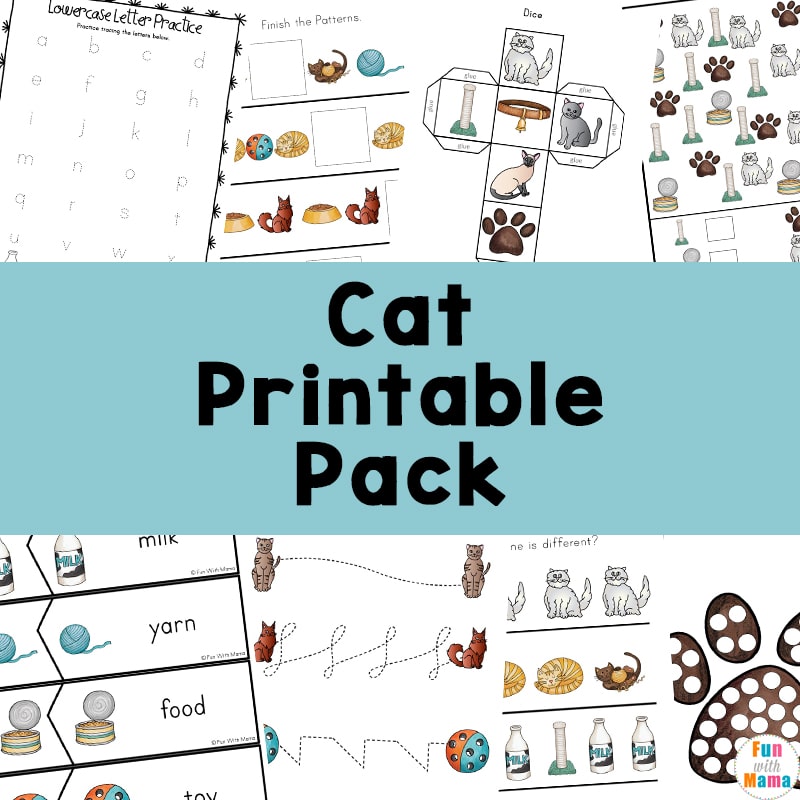 Do you like this cat printable pack and are looking for more preschool worksheet printables? I've got you covered: