Zulily is having a quick sale on learning materials and I definitely don't want my readers to miss out. Many of the items in the sale are things we use in our sensory bins and learning activities.
Please note that affiliate links are used in this post.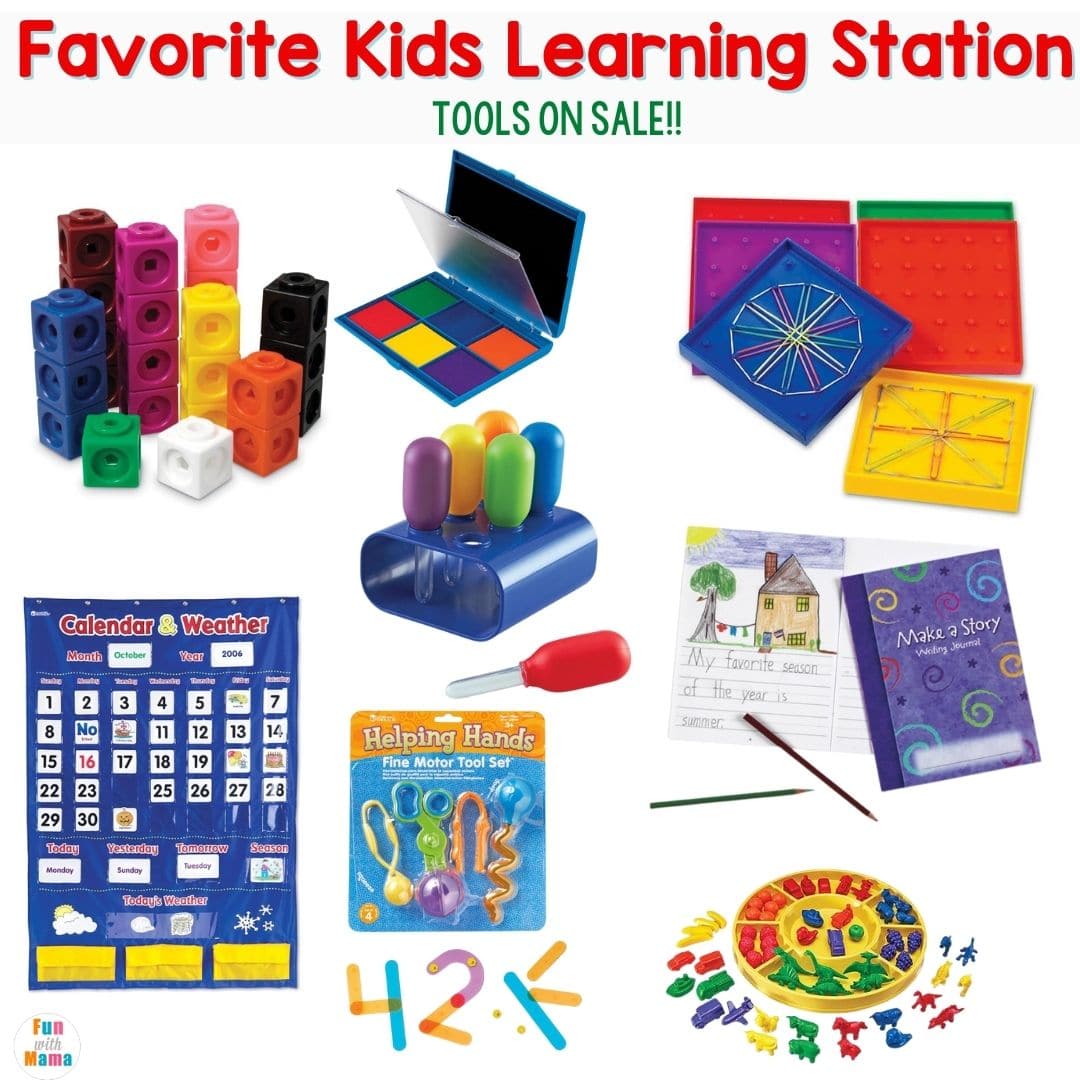 If you are a homeschooler, a teacher, or a parent who wants to do educational activities with a child then these products are amongst items I use all the time in my home. I highly recommend that you stock up while they are on sale. Please note that this sale is a quick 2 day sale and items are available in limited quantities.
Here are all the learning materials on sale.
We use this all the time in our Sensory Bins and Sensory Table. Check out my sensory bin ideas here.
Our stamp pads are used whenever we use Fun With Mama printable activity packs. There are alphabet letter fingerprint stamp pages within the packs and these are the pads we use.
This Calendar weather pocket is great for discussing the date, talking about which day is today, tomorrow, and yesterday as well as for discussing what the weather is like.
Snap Cubes
Snap cubes are a great math manipulative that you will use for years.
These are my preferred snap cubes. This is a classroom set.
These geoboards can be used with my geoboard mats.
These eyedroppers are a favorite for science experiments! We used this in our raised salt painting activity.
I love this pack of 10 journals that children can use to draw pictures and write out their own stories. They can also write about their day's.
I have these at home and they are wonderful for working on a child's visual perception. They are also good for quiet time.
Great for working as counters and learning about differences.
I love using sorting bears for working on colors, patterns, and more.
This is another item we use with our printable activity packs, especially our alphabet printables.
Build numbers with these fun number pieces.
I love counters. Children can sort by colors, use them for one to one correspondence, count, work on patterns and so much more.
Kitty's Flower Garden Heat and Stick Bead Set
This set is for kids ages 6+ and provides hours of fun!
Shop my recommendations here: