If you are looking for back to school lunch ideas then you will find an adorable new grade themed school lunch box here. Today is the first day back to school and I wanted to celebrate the new year and new grade with a fun themed school lunch surprise. I don't show my children these special lunches in the morning. When they open their lunch they will think of me and remember how very loved they are.
Back To School Lunch Ideas
Supplies needed to create this grade themed back to school lunch:
Please note that affiliate links are used in this post.
What is inside the school lunches:
For my 11 year old son I used leftover peri peri chicken from our dinner last night. He wanted some steamed broccoli. I wanted to add in some fruit, but he dislikes fruit so I added in some carrots. As a treat I added in some a cereal mix cereal.
For my 9 year old daughter she had the same peri peri chicken burger. She also had broccoli, edamame, oranges and grapes.
I tossed all the broccoli in vegetable spice.
I added a cute Bento Eyes monster food pick to the broccoli.
To create the letters and numbers on the sandwich I just used a regular slice of cheese and cut it out like below.
Then I just placed it onto the sandwich and pushed it in a little so that it sticks on to the bread.
Did you make a special back to school lunch for your kids? Do you have any other fun back to school lunch ideas?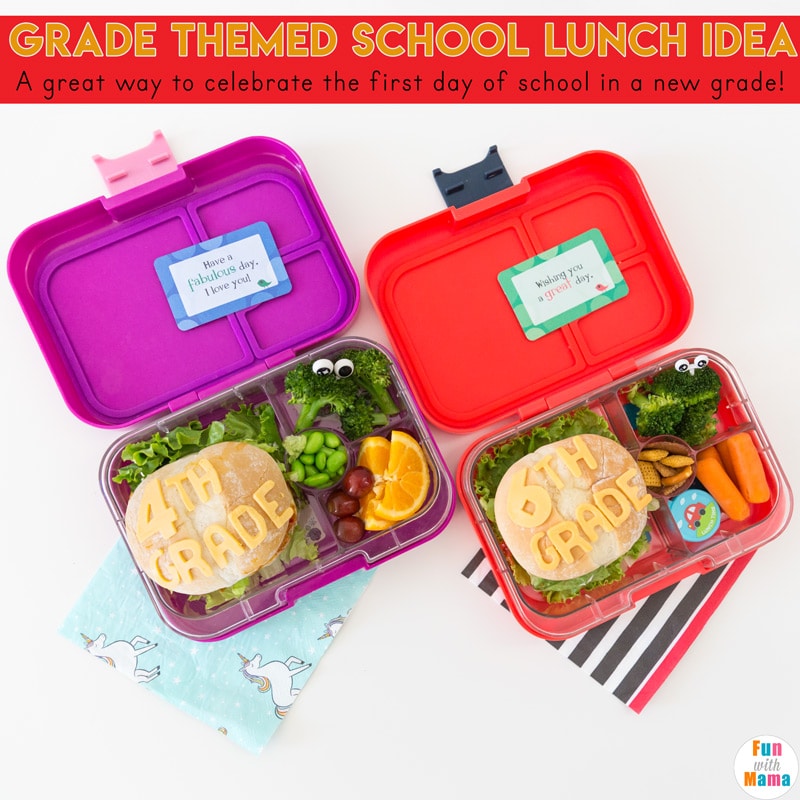 Then we did our annual back to school pictures.
More school lunch ideas: