Are you looking for fun birthday morning suprise's or exciting ways to make your child feel special on their birthday? We began our day with a balloon avalanche. Check out this post for bento birthday school lunch ideas. You can also see an easy step by step guide on how to create a sprinkle sandwich. I guarantee you that this will be one lunch your children won't forget. Before we start please note that this lunch is a Birthday Treat. I wouldn't say that it is one of our healthy lunch options. I am all for giving my kids their favorite foods and items on their birthday. It is their day to celebrate.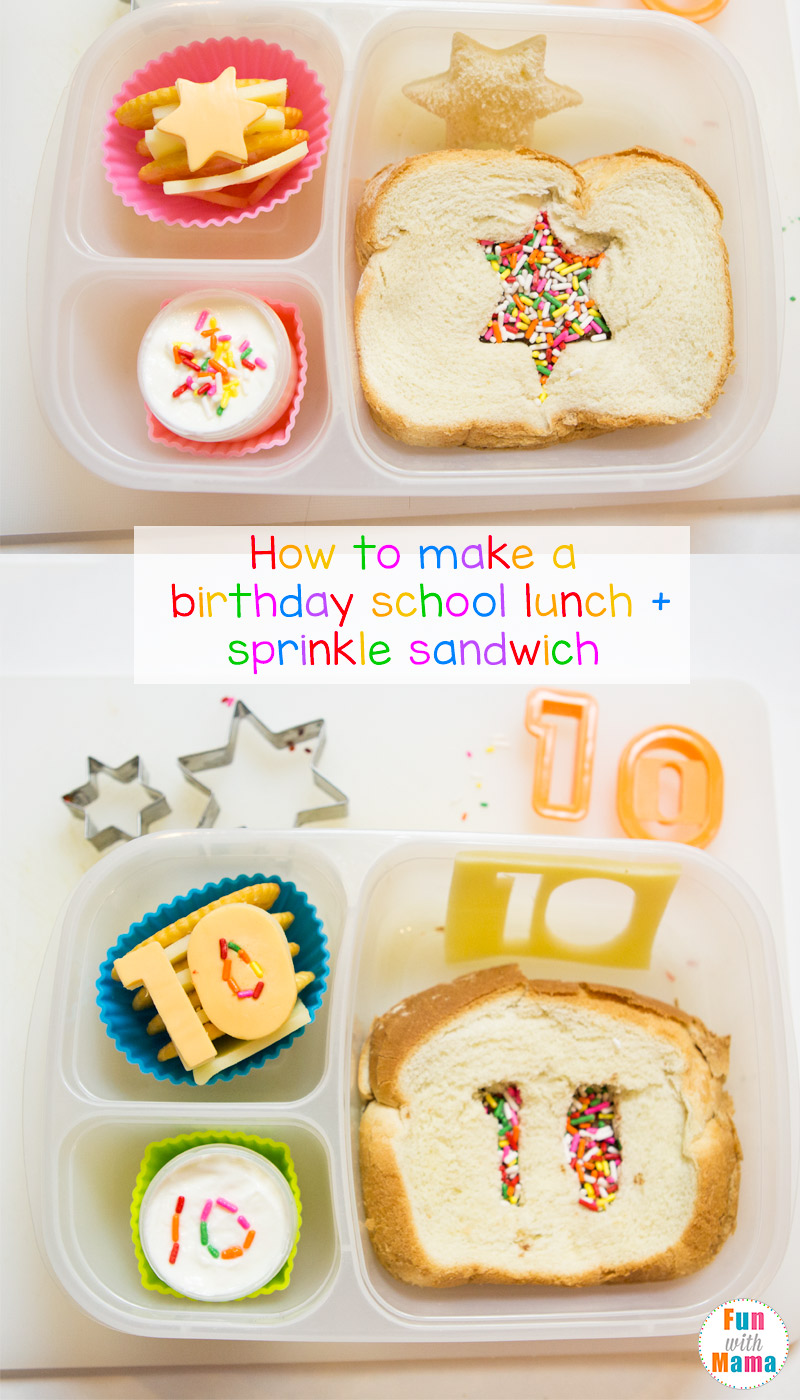 Materials I used:
How to make a sprinkle sandwich (also known as a fairy sandwich)
Take out two slices of bread per sandwich. Then use the shape or number for the theme you are going for. Only use it on one slice of bread. On the other piece of bread spread on peanut butter, nutella, cheese, or anything else that is sticky. We used Nutella for our birthday treat lunch.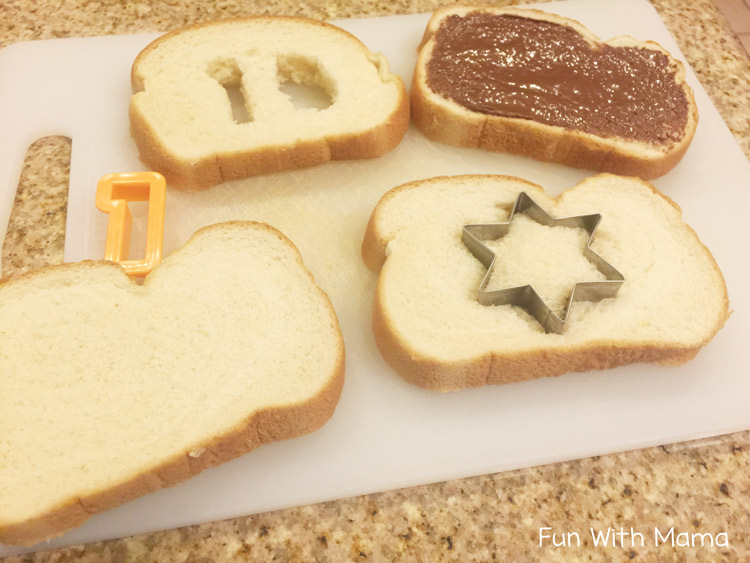 Then place the two pieces of bread together. Looks pretty cool already, doesn't it?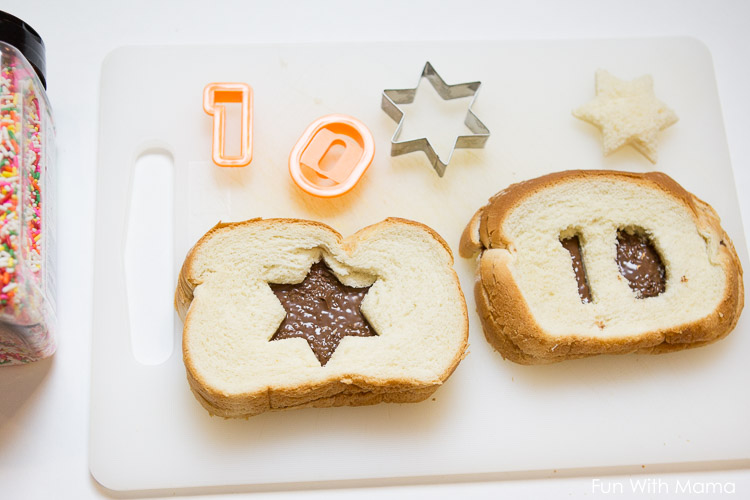 Then add on your sprinkles…. I did a step by step video on my Instagram story showing how I sprinkled it on..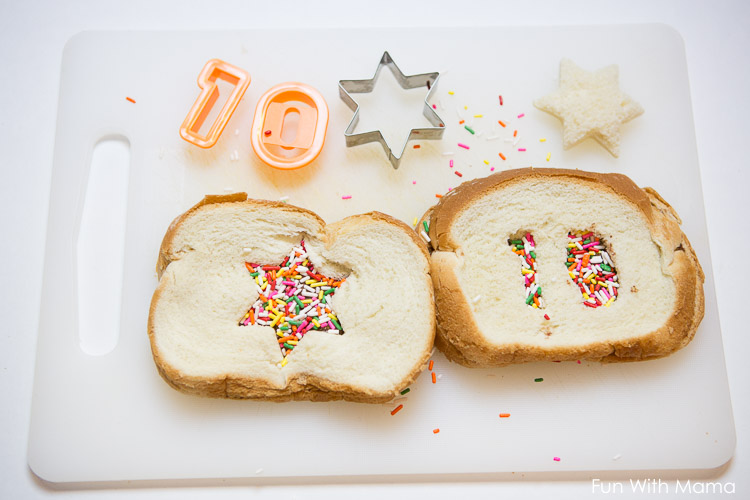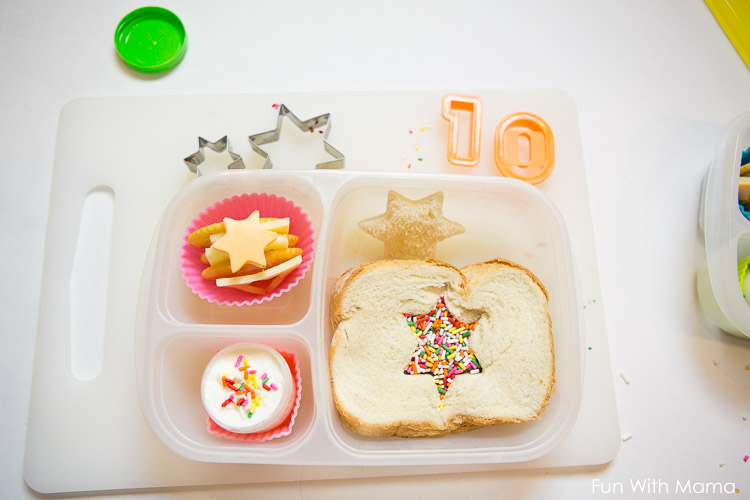 Now your sprinkle sandwich is all complete. Some people remove the crust so that it is more pleasing to the eye. I don't. I want my kids to get used to eating the crust.
See how to make a sprinkle sandwich treat for your child here http://bit.ly/2nI7I6r
Make a Bento Birthday School Lunch

So now that I determined that the theme was going to be numbers and sprinkles I set out to create a colorful lunch. I used this lunchbox because it easily fit my sandwich and it is the easiest school lunch box to clean. I placed cheese and crackers into a silicone cupcake liner. I love the pop of color it gave the lunch.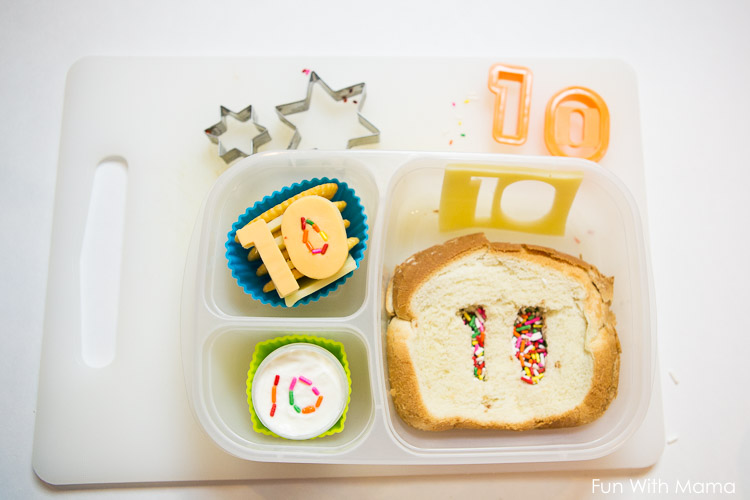 So… I know the sandwich looks a little like an 11… Oddly, while I was making the bread piece of the sandwich I couldn't find the number 0 cutter. So I used a knife and attempted to cut it freely. (I found the 0 number cutter as soon as I was done.. )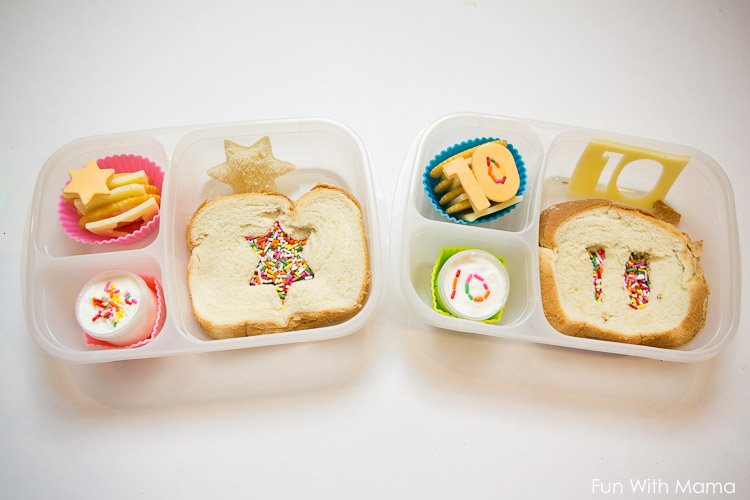 Then in the little cup I put in a little yoghurt and some sprinkles.
My Kids Birthday Lunch Recommendations


Still looking for more fun things to do for kids birthdays?
Check out my other fun birthday ideas to make your child's birthday even more special: