This adorable beginning sound alphabet monster matching activity is the cutest! Children will love building their monsters while working on their letter sound recognition. This activity is for those children who already know their letters and are starting to work on their letter sounds.
Beginning Sound Monster Alphabet Matching
This pack contains a monster for every letter of the alphabet as well as arms and legs with pictures to match with the bodies of the monsters. Children will enjoy creating monsters while working on their letter and sound recognition.
Materials Required:
Please note that affiliate links are used in this post.
Here are some items that pair well with these activities. You will use each of these items over and over during all my printable preschool activity packs.
Preparation of this beginning sound Monster Alphabet Matching Activity is very simple. First, print out the pages on white cardstock. Then cut out the arms and legs of the monsters and laminate. Cut the monster body sheets in half and laminate each half separately.
I have also included cutting files for those who have a Silhouette Cameo cutting machine. That means that you wont have to spend time cutting the monsters out if your machine can already do it! Learn more on my letter crafts page.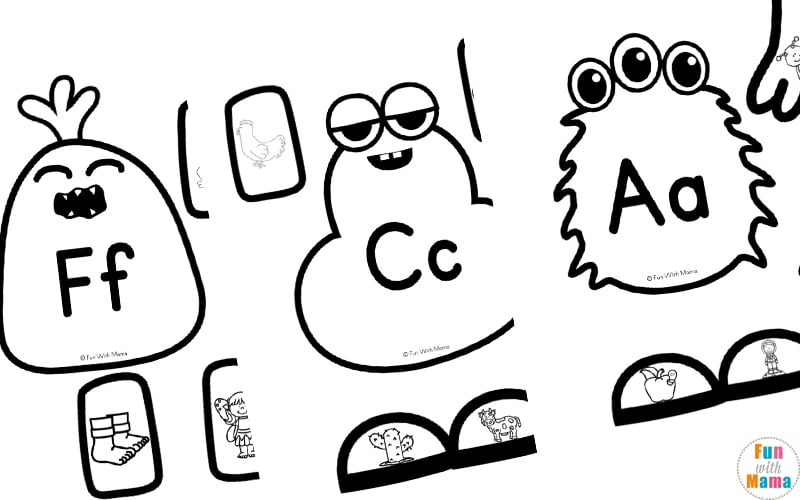 To use, have your child choose a monster body. Place all the monster arms in a pile and the monster legs in another separate pile. Have your child go through the arm pile and find the matching arms and then the same for the legs.
To find the correct arms and legs, children will have to name the pictures on the arms and the legs and work out the beginning sounds.
Once they have found the matching arms and legs they can place them on the monster bodies if everything has been laminated. If they are not laminated, children can paste on the correct parts of their monsters.
If you print out the black and white set your child can color their beginning sound monsters too.
Get the beginning sound monsters here.
You can download a sampler here … I have included the letter B monster for you to try out.
Get the beginning sound egg matching activity here.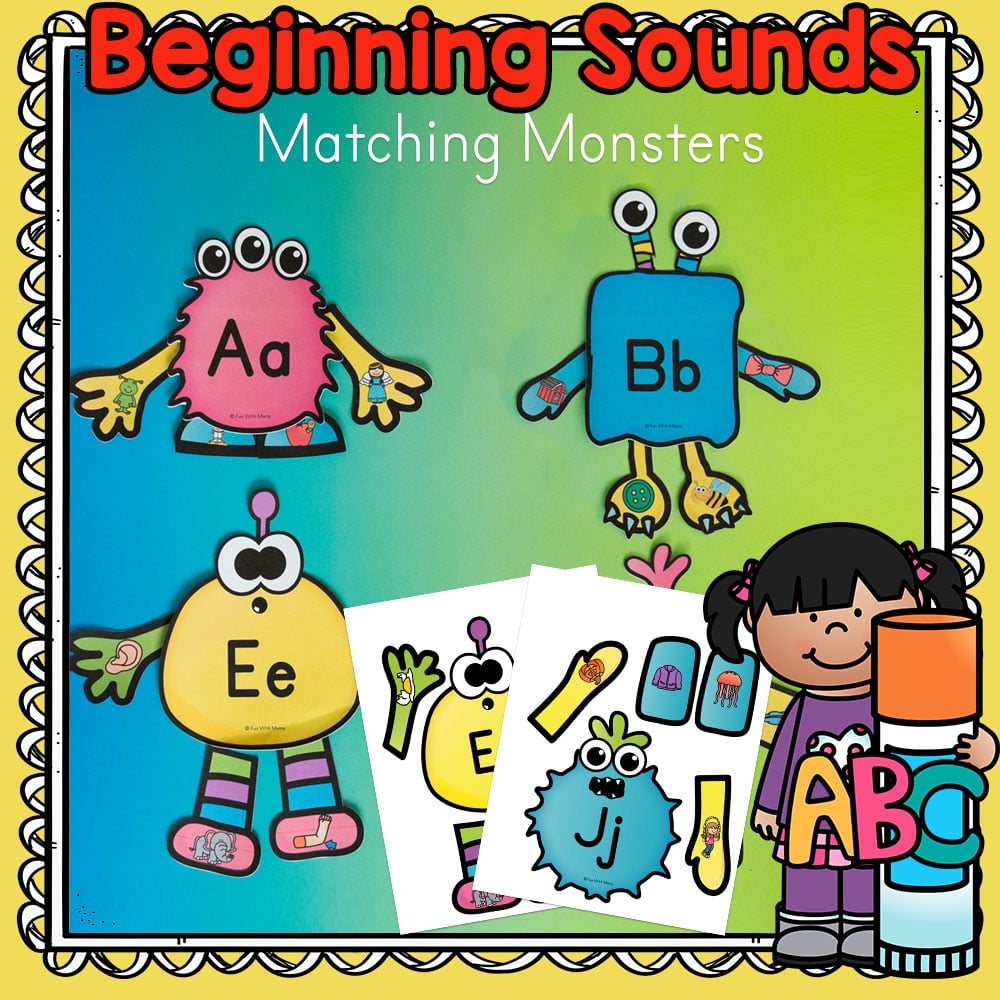 I hope your child enjoys the letter B beginning sound monster! My 5 year old absolutely adored this activity.