There is nothing cuter than a craft made by a child. However, a lot of crafts are too complicated for kids to make and so they end up being frustrating for kids to complete. But these coffee filter flowers are simple enough that even preschoolers can help make them and they turn into adorable, colorful flowers that will brighten up your home or classroom. Learn the best way to make your coffee filter flowers look realistic below!
Be sure to check out my Paper Flowers Craft For Kids for even more fun and creative flower craft ideas.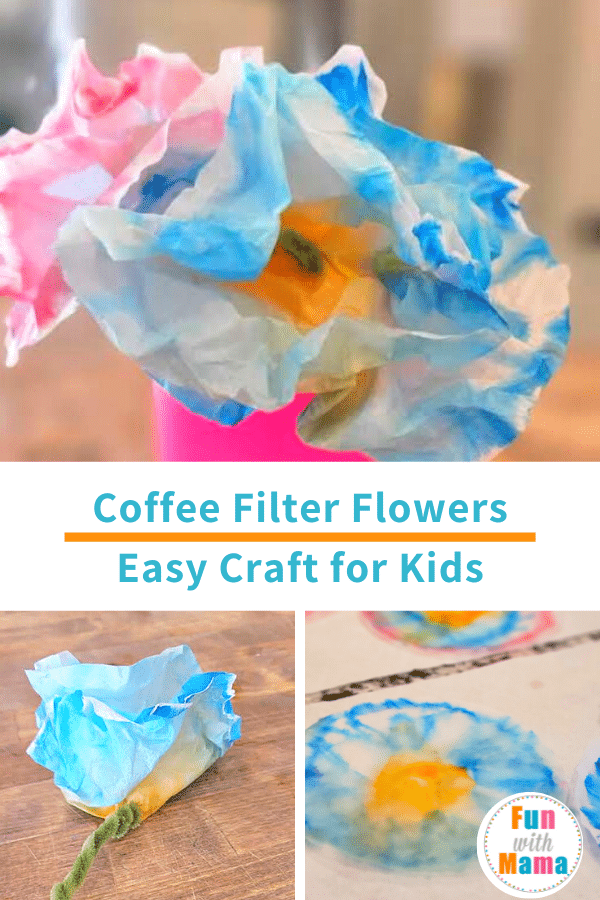 Adorable, Recycled Coffee Filter Flowers Craft
These flowers are a fun craft to make when you want to make a craft using recycled materials. Make sure you have everything you need to make coffee filter flowers before getting started!
Making coffee filter flowers with markers and water is a great afternoon activity for preschoolers and older kids. This coffee filter craft is one that the kid can easily do over and over again.
What you need to make coffee filter flowers:
Coffee filters
Eyedropper
Washable markers
Pipe cleaners
Small cup or vase
Wax paper
Paper towels
How to Make Coffee Filter Flowers
It's easy to make coffee filter flowers! These simple coffee filter flowers are perfect for creative fun and are great decor to have around the house!
First, allow kids to draw designs on their coffee filters with markers. We used two coffee filters per flower and made the designs match, but you don't have to do that.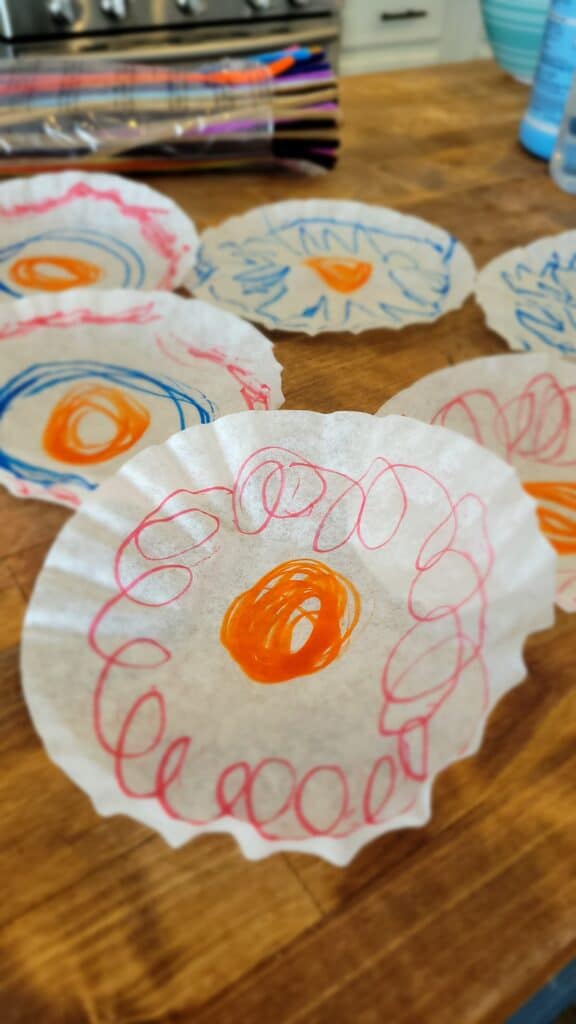 Don't use more than three colors or else the colors might bleed together and turn into a muddy green-brown color, and that does not make pretty flowers.
Lay the coffee filters on wax paper.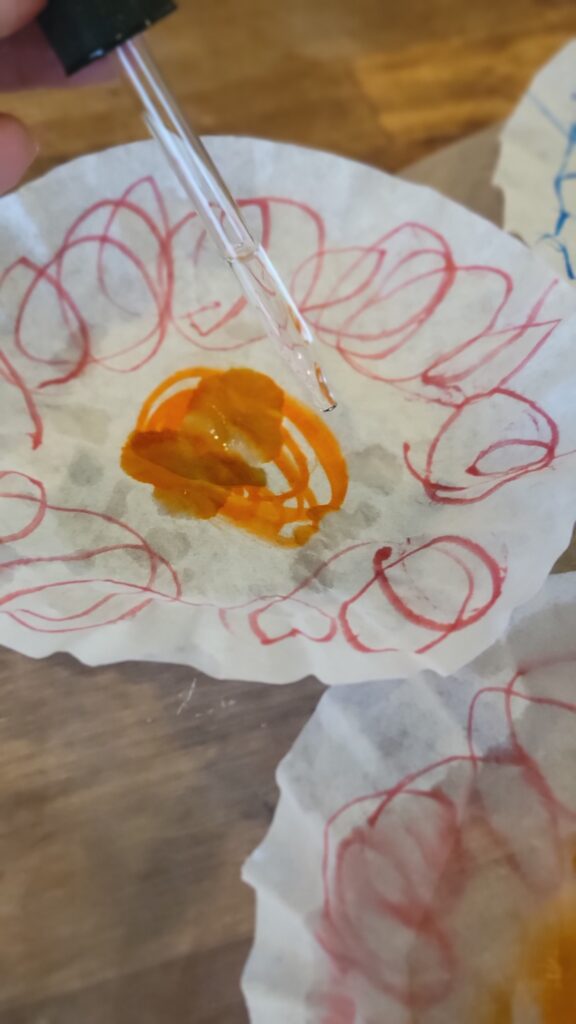 Use an eyedropper to drop water onto the coffee filters. Don't overwet the coffee filters or the color will completely bleed away.
Once the colors have run together a little, move the still-wet coffee filters to a paper towel to soak up any excess moisture. Let the coffee filters dry completely.
Alternatively, instead of using markers you can mix food coloring mixed with water and drop the colored water onto the coffee filters to create your designs.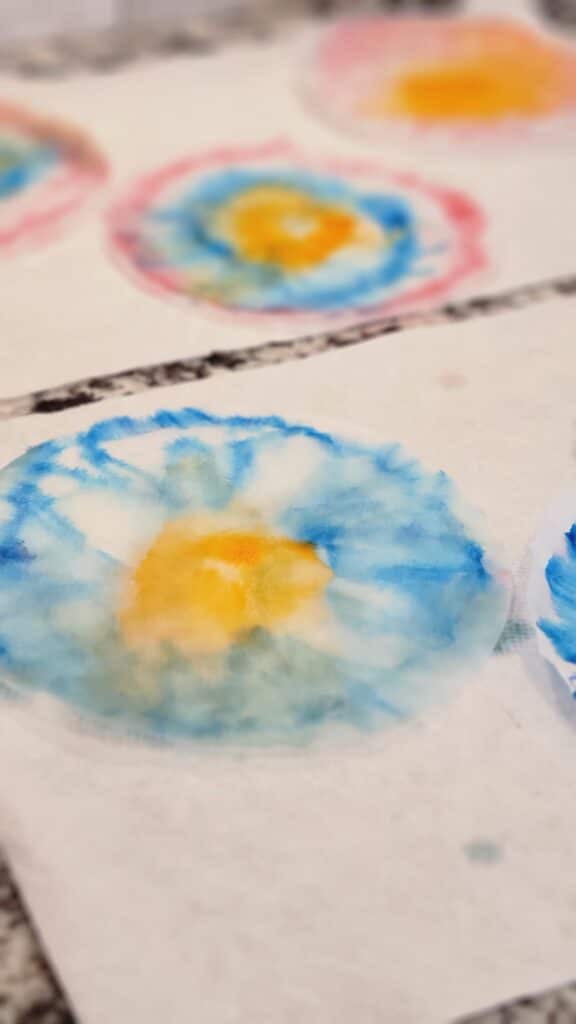 Twist a pipe cleaner in half. Make a loop in the center which will become the center of the flower.
Poke the loop through the center of two coffee filters and wrap the two ends around the center of the coffee filter to secure the flower in place.
Wind the two ends of the pipe cleaner around each other to complete the stem.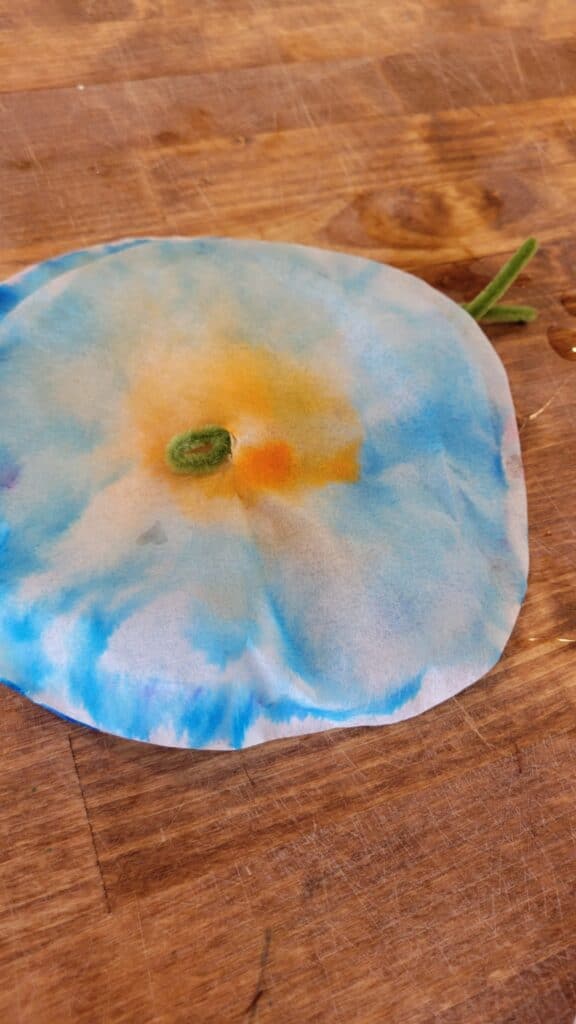 Crumple the coffee filters in your hand.
Arrange the petals to whatever shape most appeals to you or the kids.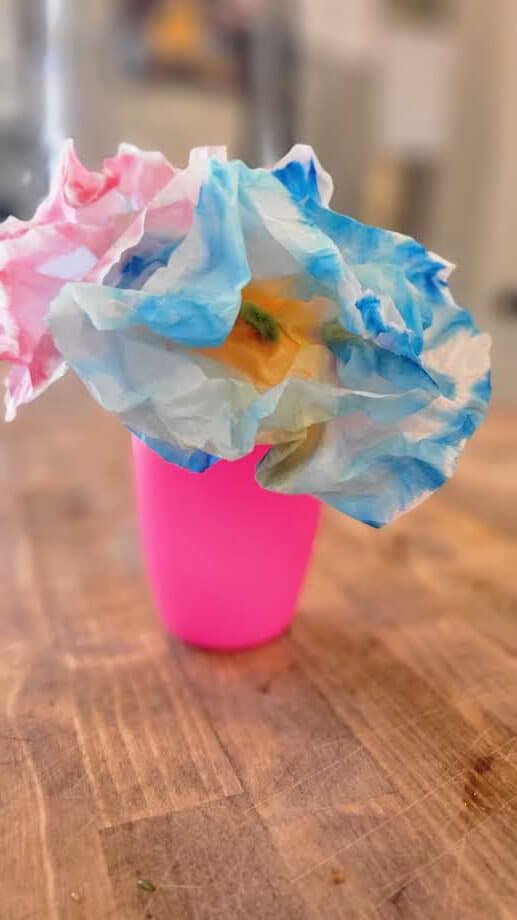 Stick the flowers in a cup or small vase and the coffee filter flower craft is done! You can layer the paper flowers to create a bouquet filled with your creativity.
This flower bouquet would be a wonderful Mother's Day gift.
Speaking of Mother's Day, make sure to check out our 25+ Mother's Day Activities for the Family so that you can have family fun together!
More Flower Crafts for Kids
Here are even more fun flower crafts to try! Now that the spring weather is here, flower activities are a great idea!