Looking for some first grade 3 little pigs activities? Then check out these Three Little Pigs Vocabulary Cards and Read Build Write Mats. This activity is perfect for working on sight words, spelling and even handwriting. It is truly amazing how this fairytale is loved by children all over the world. Kids love to re-enact the story by playing the wolf. It doesn't matter whether you have a preschooler or even a second grader, the love for this fairytale holds strong.
Three Little Pigs Vocabulary Cards
I noticed a major improvement on spelling when I added Read Build Write mats to our weekly schedule. These are also perfect for classroom word work centers! You can find all of our Read Build Write Mats and Cards here. These activity mats are also known as Say it Make it Write it Mats too.
First we read the book together. After we created the 3 little pigs houses play set and sensory bin my 3 year old and 7 year old did the three little pigs sequencing cards story. I was amazed at all the vivid details they remembered from the story. The next day they did the Three Little Pigs Coloring and Painting watercolor story activity.
Tools we used
Please note that affiliate links may be used in this post.
The Mats:
Don't forget to grab the Three Little Pigs Printable Pack!
How to do the activity
This activity comes from our Three Little Pigs Activity Pack, which can be found below.
Where to get the Three Little Pigs Read Build Write Mats
The Three Little Pigs Read Build Write mats are included in our Three Little Pigs Activities pack. You can find the details below.
GET THE THREE LITTLE PIGS READ BUILD WRITE MATS IN THE ACTIVITY PACK HERE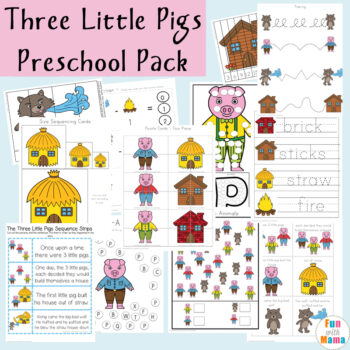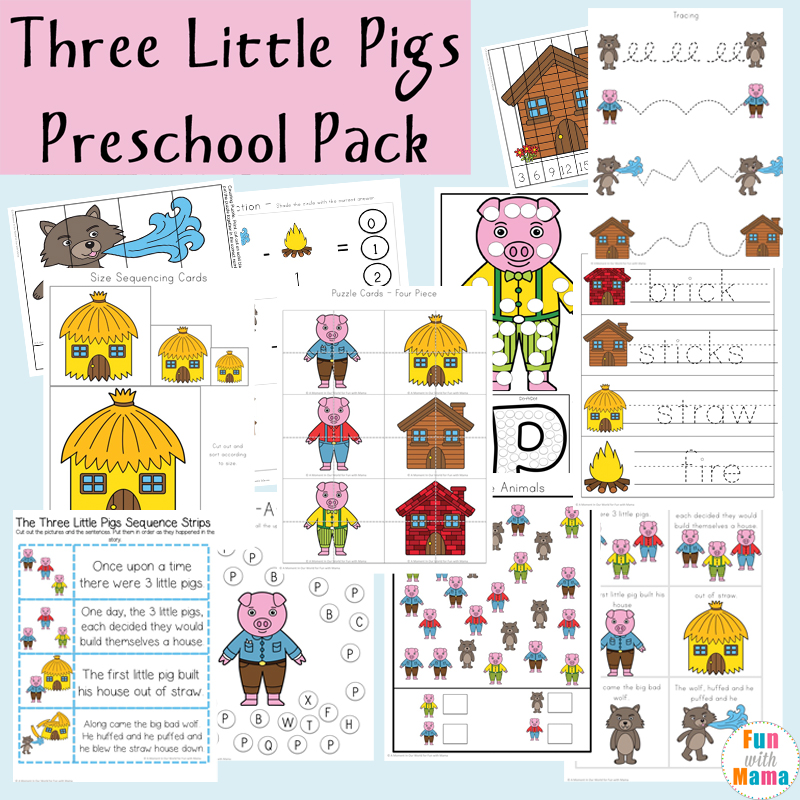 Bring the story of the three little pigs to life with these printable activities. Not only are they great for storytelling and sequencing, but children will also work on vocabulary words, counting, tracing, and more!
Find 10 more Three Little Pigs Preschool Activities here.