Valentine's Day is a great time for teaching your kids the joy of spreading kindness and love to everyone around them. This Valentine's Day Printables Pack will inspire them as they learn. This activity pack is filled with Valentine's Day activities for kids. You can do all these activities over a month or choose the ones that interest you.
VALENTINE'S DAY PRINTABLES
Aimed at children ages three through eight, this fun Valentine's Day Printable Pack includes a variety of math and literacy activities as well as some fun printable games.
Materials Required:
Please note that affiliate links are used in this post.
Here are some items that pair well with these activities. You will use each of these items over and over during all my printable preschool activity packs.
Valentine's Day Worksheets
This activity has had a huge revamp and now includes SO many fun activities that include math, literacy, alphabets, and even sight words!
What's Included:
Task Card Set #1 – Shape Button Matching
Task Card Set #2 – Alphabet Tracing Mats
Valentine Tracing Strips
Pattern Mats
Ice Cube Tray Color Matching
Valentine Alphabet Chart
Valentine Counting Cube Mats
Valentine Play Dough Mats
Write the room – Match uppercase and lowercase letters
Puzzles
Count the objects 1-5
Stack the cubes 1-10
Read and Build Sight Word Mats
Alphabet Candy Jar Mats
Alphabet Paint Letter Mats
Ten Frame Mats
8 Worksheets
1 cutting sheet
Other activities include:
Fingerprint letter activity
Montessori 3 Part Cards
Size Sequencing Cards
Number Puzzles
Word Building Puzzle
Number Cards
I Spy Fun
Puzzles
Fun Valentine's Day worksheets
more Valentine's Day printables
There are clip cards, task card activities, worksheets, ten frames, and more.
Place some of the activities on a kid's play tray for a quick activity!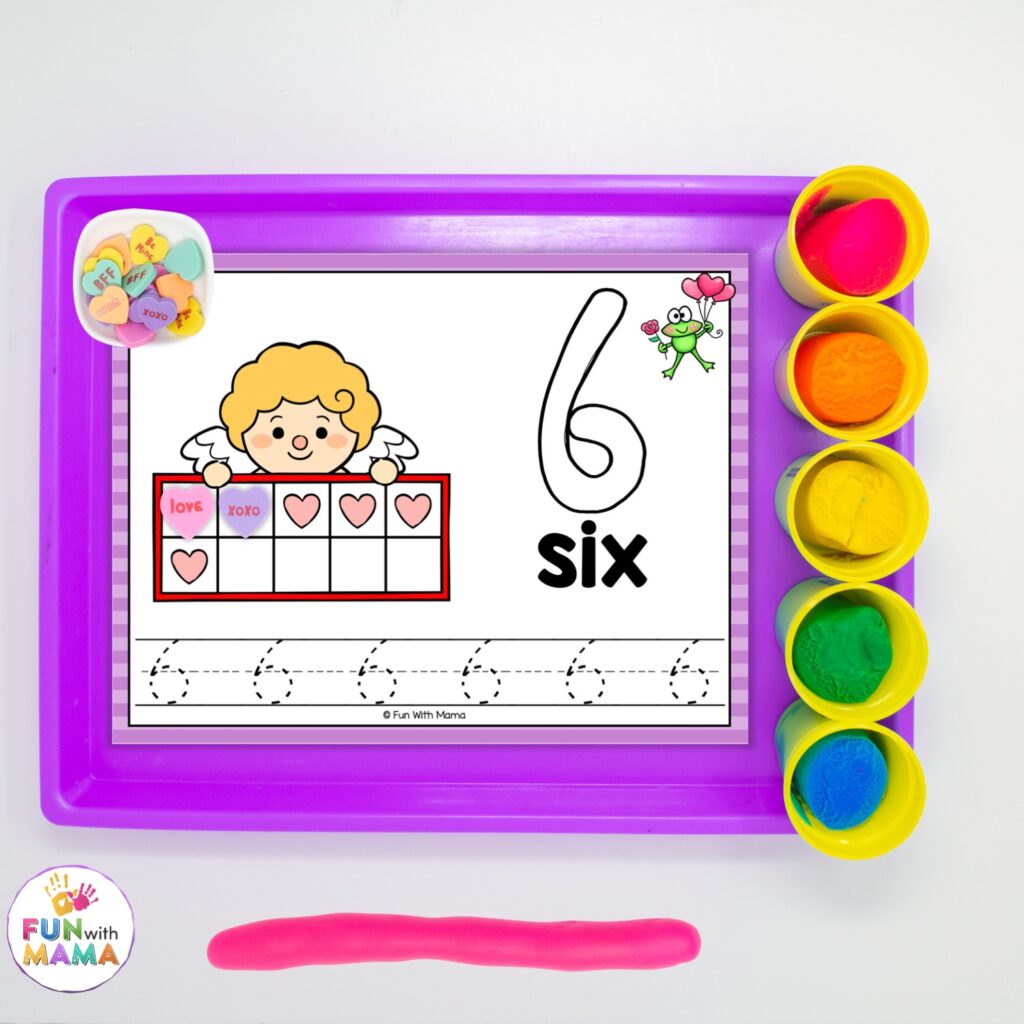 Line Tracing Page
Count and Clip Cards
Cutting Practice page
See and Stamp pages
Trace the letters
Story / Creative Writing Pages
Playdough letter activity
Color by Number / Letter Pages
Push Pin letter activity
Dominoes is a fun game for all kids. There are a total of 48 cards which I like to print out and laminate for durability. These cards can be kept in a ziplock bag and enjoyed when visiting friends or at appointments.
You may also like these Valentine's Day Parts of Speech Cards.
You can find more valentines day crafts for preschoolers and toddlers by checking out my Valentine's Day Activity Page.
GET THE VALENTINE ACTIVITY PACK HERE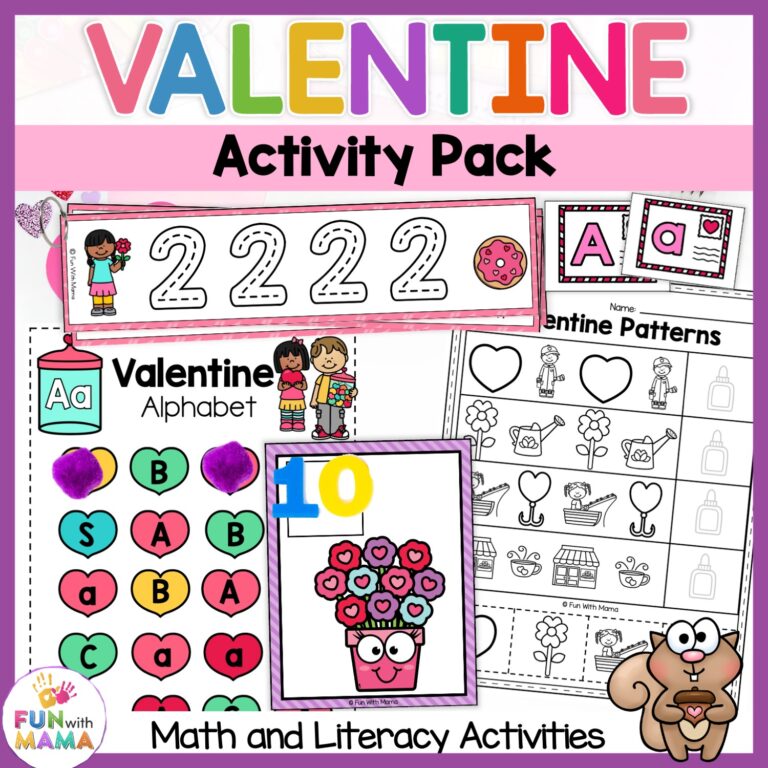 With over 260 pages of fun activities your students or child will be learning more about alphabets, letters, numbers, and sight words too! The hands on activities pack includes activities for task card boxes as well as for centers.