If you need a cool science activity to do indoors, try the hidden treasure fizzing ice science experiment! It's a super simple easy science project for kids that will give them a new appreciation for melting ice!
This preschool science activity is a fun twist on hidden treasure and chemical reaction science. In this activity, kids will use a chemical reaction to release the ice surrounding a hidden treasure. This activity would be fun to play at a kid's birthday party or to do during a science summer camp with young kids.
You can also do it on your own back porch on a hot summer day as a fun sciencey way to keep cool!
This activity is one of our favorite summer science activities for toddlers and preschoolers that you can do at home because it is easy!
Your kids will ask to do this experiment over and over again. I know that once we created this once with the kids, they were all about it and I couldn't agree more. It really is a cool and easy science project for kids that they're going to love creating and watching!
Hidden Treasure Fizzing Ice – Easy Science Project for Kids
What's great about this easy science project for kids is that it's not really difficult at all to do. There will need to be parental supervision, but the kids will love the outcome. (and they'll be happy that you're joining in on the fun to help!)
To get started, just gather up the supplies listed below.
Supplies needed for this easy science project for kids:
Vinegar
Baking soda
Food coloring
Small toys
Silicone cups
Plastic tray
Pipettes or eye droppers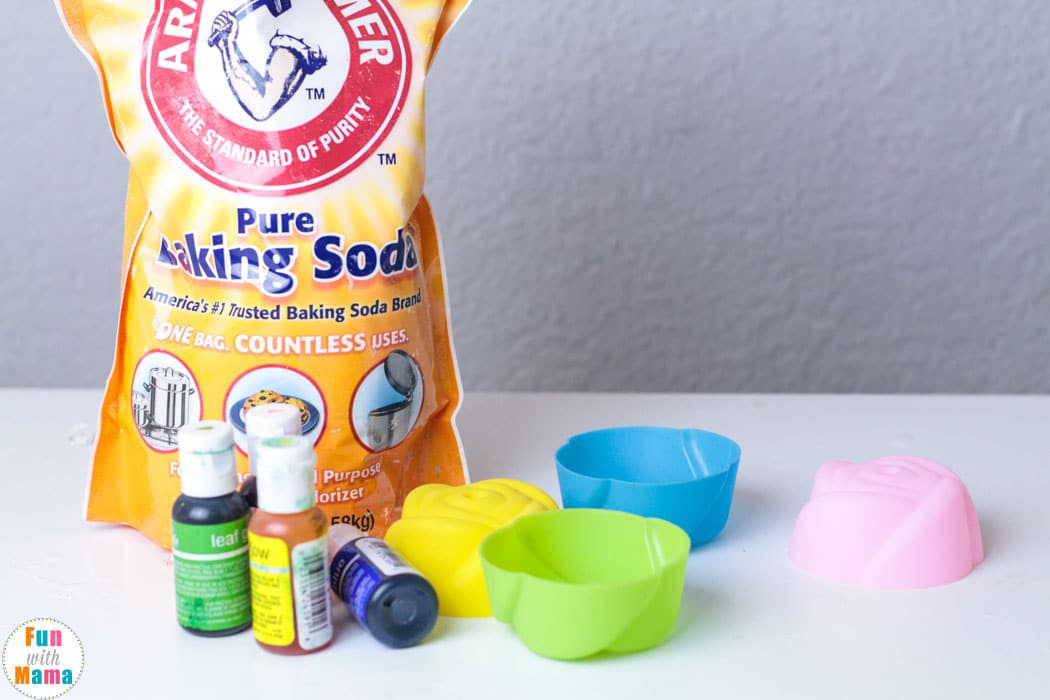 How to do this easy science project for kids:
Here is how you make your own fizzing ice science experiment.
Fizzing Ice Science Experiment Set-Up
Make a paste from baking soda and water. Fill your silicone cups with the paste. Dye each cup a different color with food coloring.
Bury a small toy inside each silicone cup.
Freeze the baking soda mixture for about 2 hours, or until firm.
Doing this easy science project for kids
Place the baking soda ice cubes onto a tray. Remove the silicone wrapping.
Fill a cup with vinegar.
Show the kids how to use a pipette to apply vinegar to the baking soda ice cubes.
The mixture will start to fizz right away.
Keep adding more vinegar until the hidden treasures are revealed.
This can take a bit of time, so it's a fun way to keep kids occupied for a while.
I recommend doing the activity outdoors, as the leftover colored water can get messy. (but if you're okay with messy play, then you can do this inside your home as well!)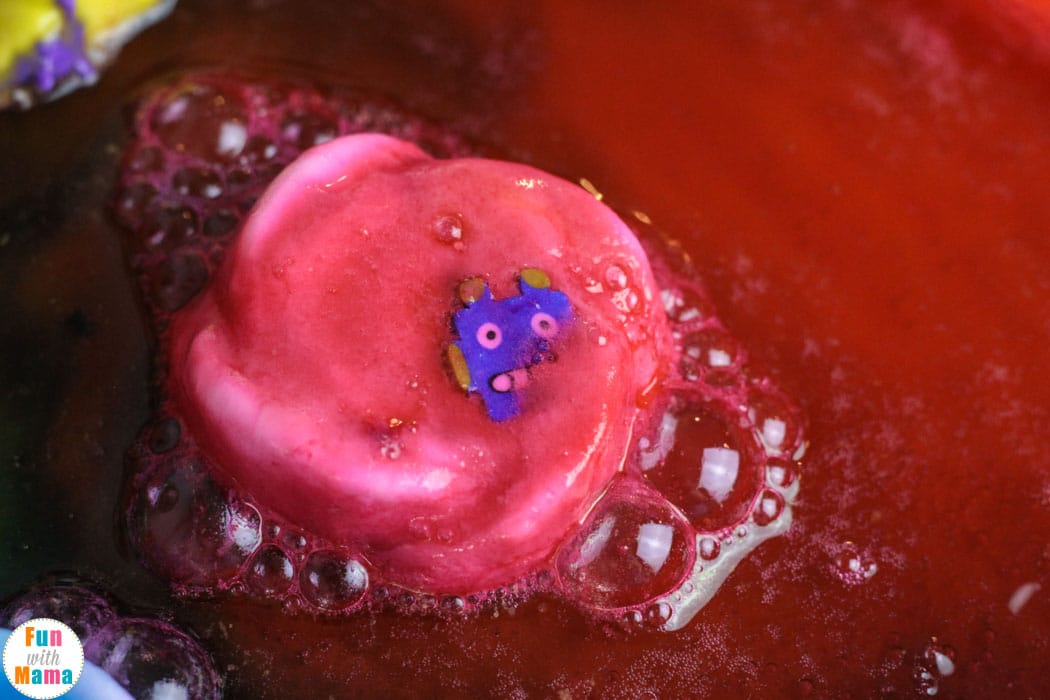 The experiment also stays cold the whole time, which makes it a wonderful way to stay cool on a hot summer's day!
I love how this not only combines STEM and science, but it also creates a really great fine motor activity as well. Anytime we can combine fun and learning, it always has a great outcome in our house.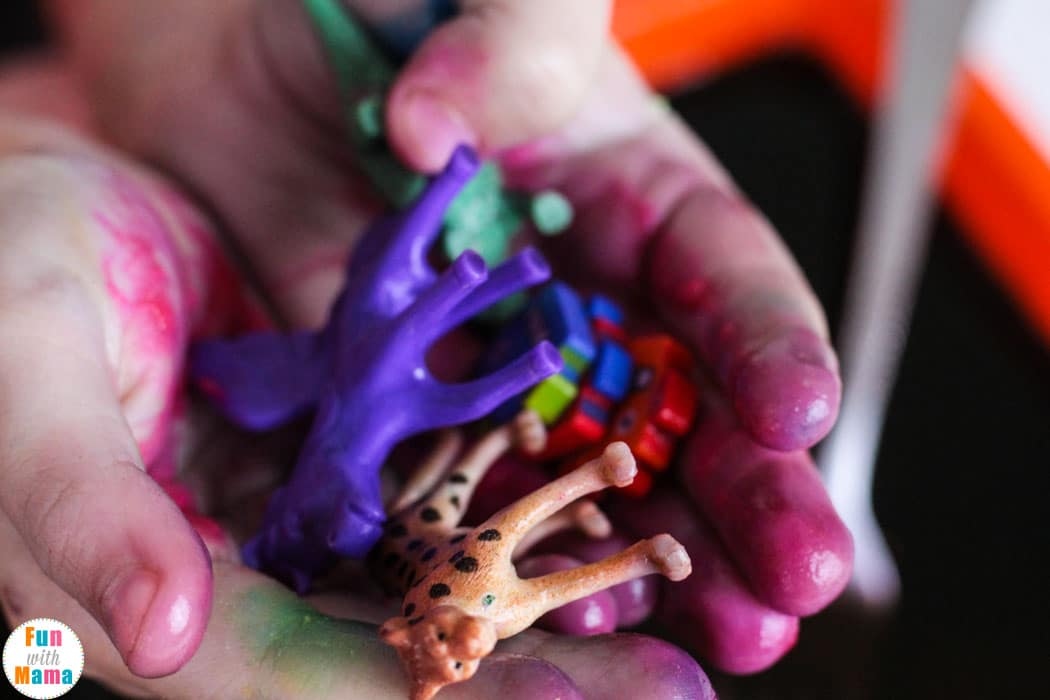 I hope you enjoyed the fizzing ice science experiment. I know that with the hot summer months quickly approaching, this is one activity that we're going to be doing a lot of in our house.
Do you like this easy science project for kids? We have more activities for you to try!
Looking for another baking soda experiment? Then this volcano experiment for kids is amazing! Decorate your volcano with Christmas trees and use colors to theme it to Christmas.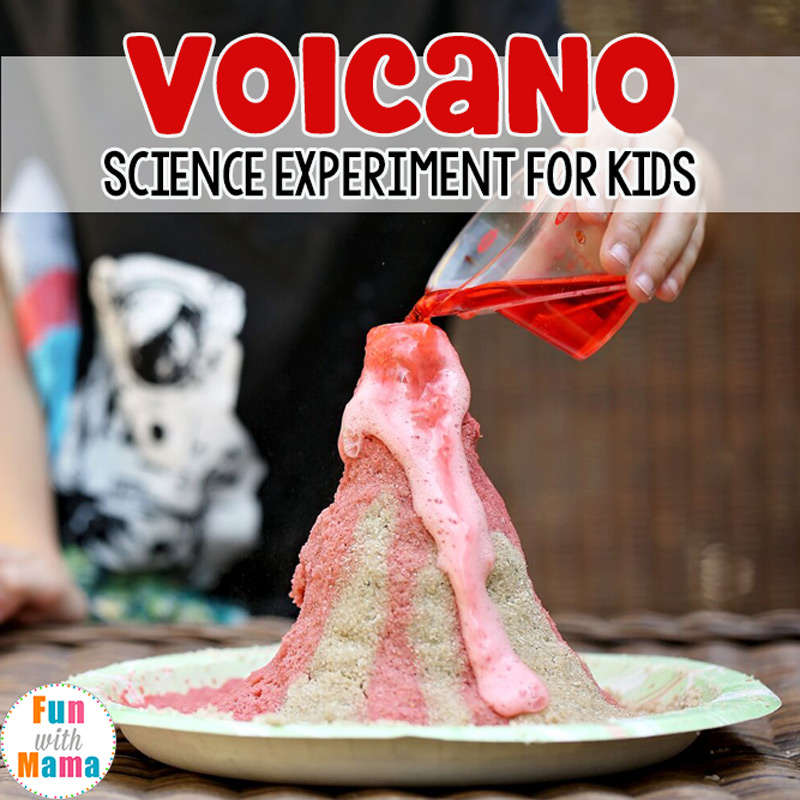 More Baking Soda Experiments for kids – 10 simple baking soda science ideas.
Looking for more candy science experiments? Then definitely check out the Skittles Rainbow Science Experiment.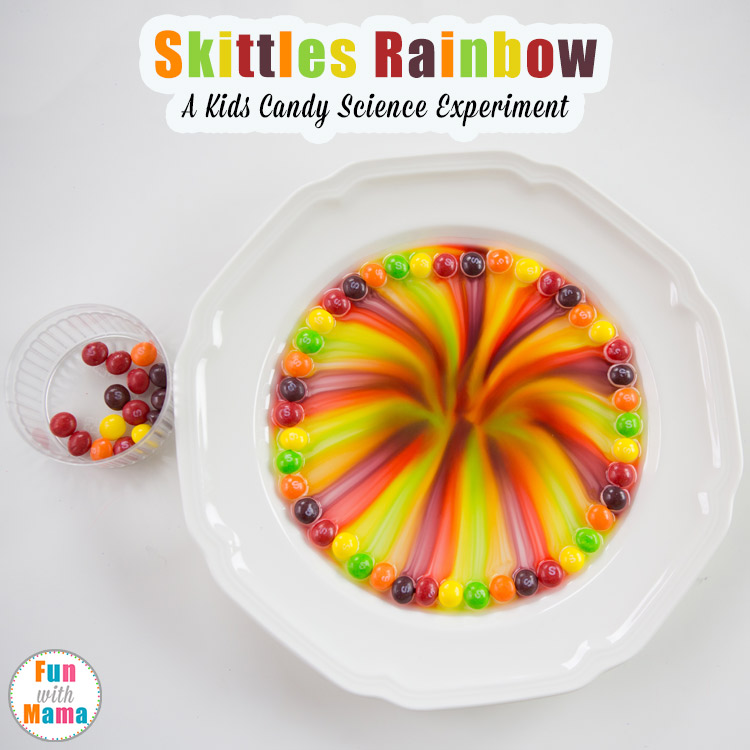 Find more of our YouTube science experiments video's here!