If you're looking for ways to improve your child's reading skills, these First Grade Sight Words are a huge help. Not only will they increase their reading confidence, but they'll also be a great building block for their reading skills in the future as well.
I'm a big believer in the fact that parents need to be proactive in their child's education. We love using these printable sight word packets because it helps our children see words, learn them, and be able to read and use them later, too.
This First Grade Sight Words printable pack focuses on Dolch Primer Sight Words and other activities. Included in this packet are flashcards, Sight Word Lists, and First Grade worksheets for all the various sight words. This packet is geared towards First Graders. Once your child completes the Kindergarten Sight Words, this packet is a great transition to keep building on their words.
Don't forget to check out all of our Dolch Sight Words worksheets.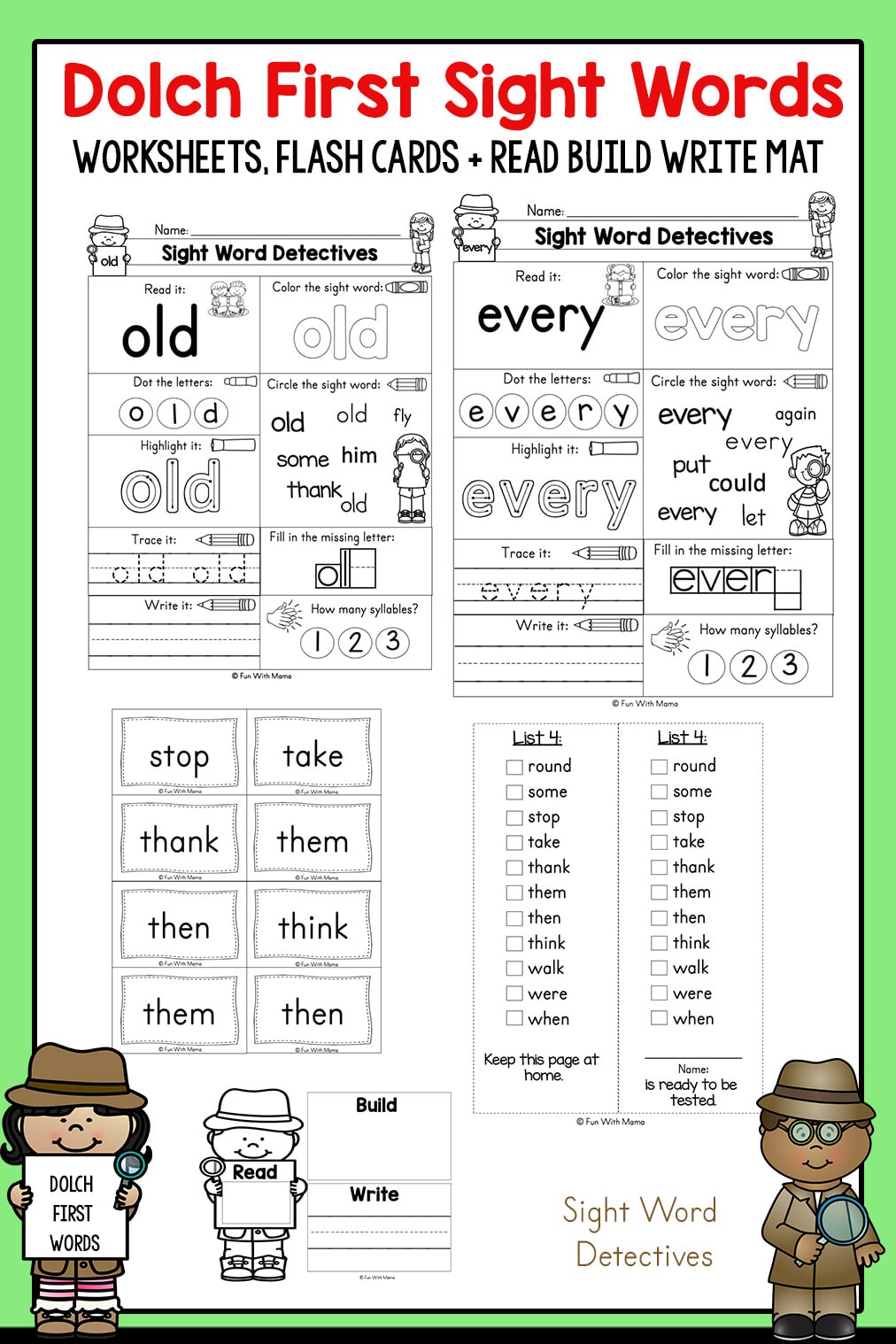 First Grade Sight Words
The reason that I love these packets so much is that it gives the children multiple ways to learn, process, and understand. Teaching children to use their various senses and combine that with analytical skills and critical thinking skills is important. As you can see in this Sight Word Practice Sensory Table Bin, I combined the two and it works! I also really like this Valentine Sight Word Activity.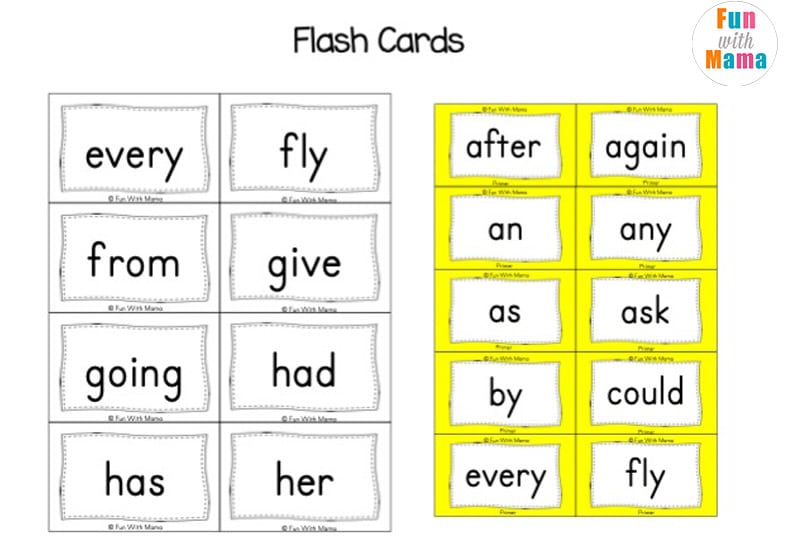 Why are sight words important?
Sight words are very common words that are used a lot. Once your child can get the understanding and recognition down of certain words, it just helps them to transition into reading and learning other words a whole lot easier.
How to teach First Grade Sight Words
This is why this printable packet is so important! Every page in this First Grade Sight Words packet is geared towards teaching your child to read. They'll see the words, learn how to spell them, identify missing letters, located the word, fill in the blank, and more.
Once they get their First Grade Sight Words down, they'll be ready to hop into their Dolch Second Grade Sight Words as well.
All of my learning packets focus on a building approach so you can easily transition from one grade level or learning aspect to the next.
Another helpful tip to use these words off the printed packet is to incorporate them in your daily conversations as much as possible. The more you say them, the more they will stick.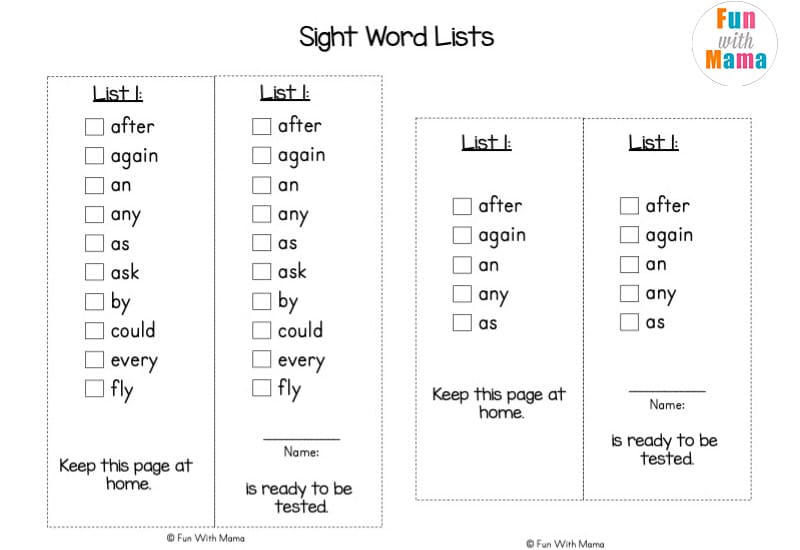 What is included in the First Grade Sight Words activities pack?
You'll find black and white copies as well as colored copies for the flashcards and worksheets. There are 40 sight words in this packet.
There are also printable pages for flashcards, worksheets, and a Read Build Write Mat.
Materials Required:
Please note that affiliate links are used in this post.
Here are some items that pair well with these activities. You will use each of these items over and over during all my printable preschool activity packs.
Printing out your First Grade Sight Words Packet
For the worksheet: I use thicker paper when I print this packet just because it tends to last a little bit longer that way.
My little tip? I don't print out the words that my daughter already knows. I print out the ones that we're going to be working on and if I need to go back and do the others, I will later. However, I do print out every one of the flashcards because those are wonderful for quick reading skills. I also laminate them, too.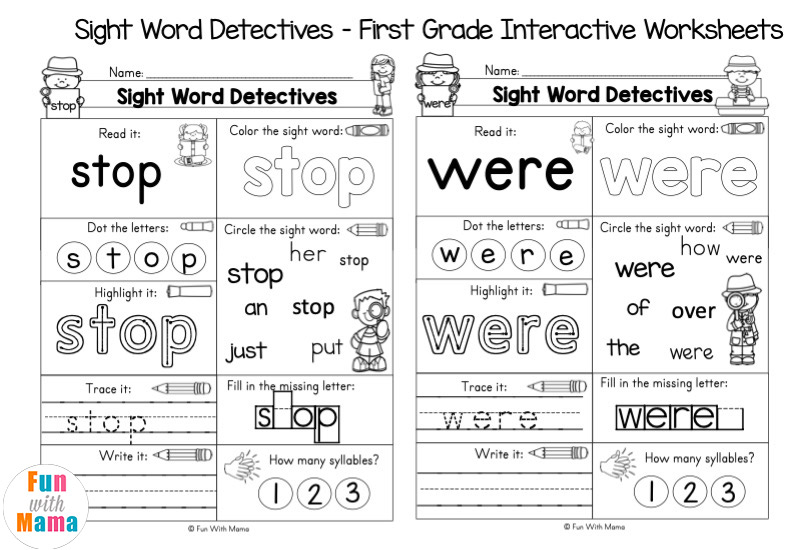 What are some fun games you could try with sight words?
Adding games is always a good idea!
Having a scavenger hunt for the lost letters of these words is so much fun!
Anything that you want to do to think outside the box, go for it!
Grab your First Grade Sight Word Printable HERE
You can get a sample of one page here or by clicking the button below and if you like it and want the first-grade sight word packet for your child, you can purchase the full set here!
Grab your First Grade Sight Word Printable HERE
Make certain to check out all my other learning printables in my Fun With Mama shop, too!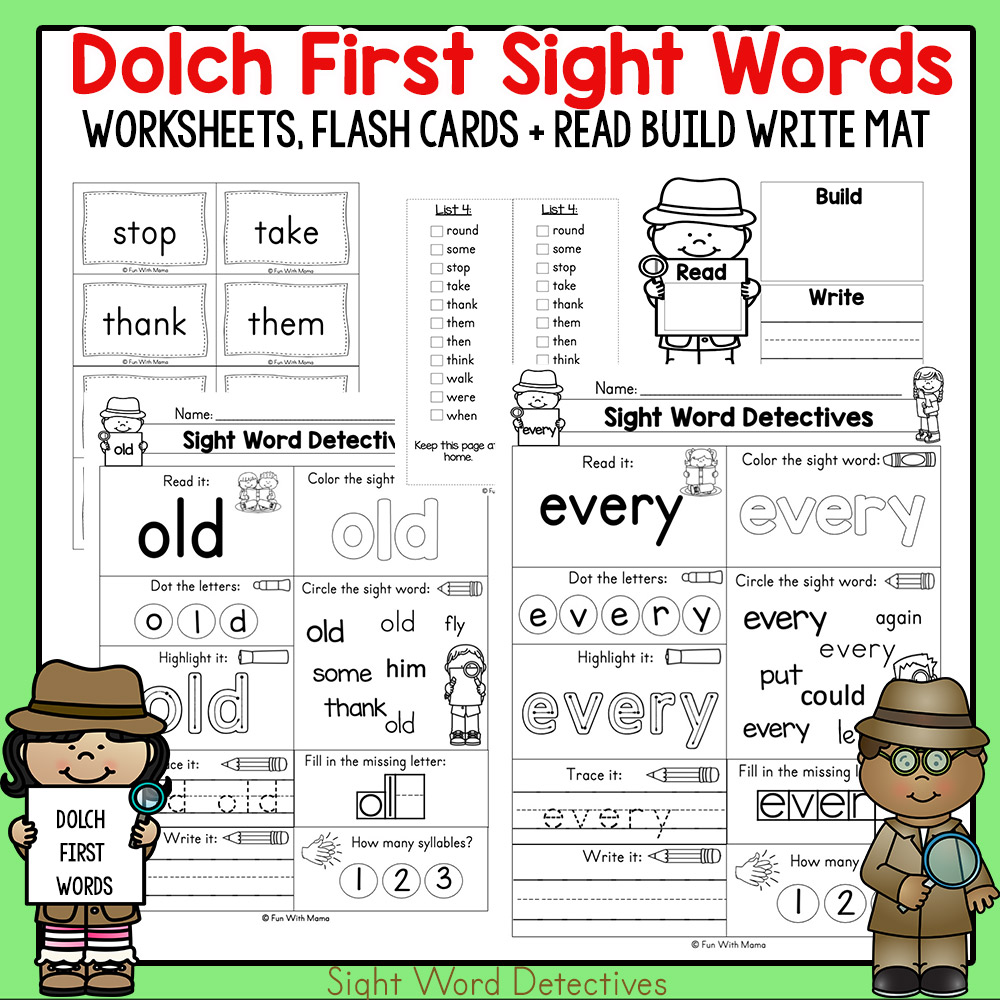 More Fun Printable Activities: