Learn how to make sidewalk chalk paint without cornflour using this easy recipe!
I remember as a kid, my sister and I would spend hours on our driveway creating artistic scenes, playing M.A.S.H, signing our names over and over and drawing our future homes and families. We did this all with sticks of colored chalk: Sidewalk Chalk. I was so excited to introduce sidewalk chalk to my daughter a few years ago and luckily she loves it just as much as I do. Sometimes it is fun, though, to mix it up a little. That's when I decided, there must be a way to create a Sidewalk Chalk Paint Recipe. So from the store for sidewalk chalk I went and back to the kitchen to do some making.
Sidewalk Chalk Paint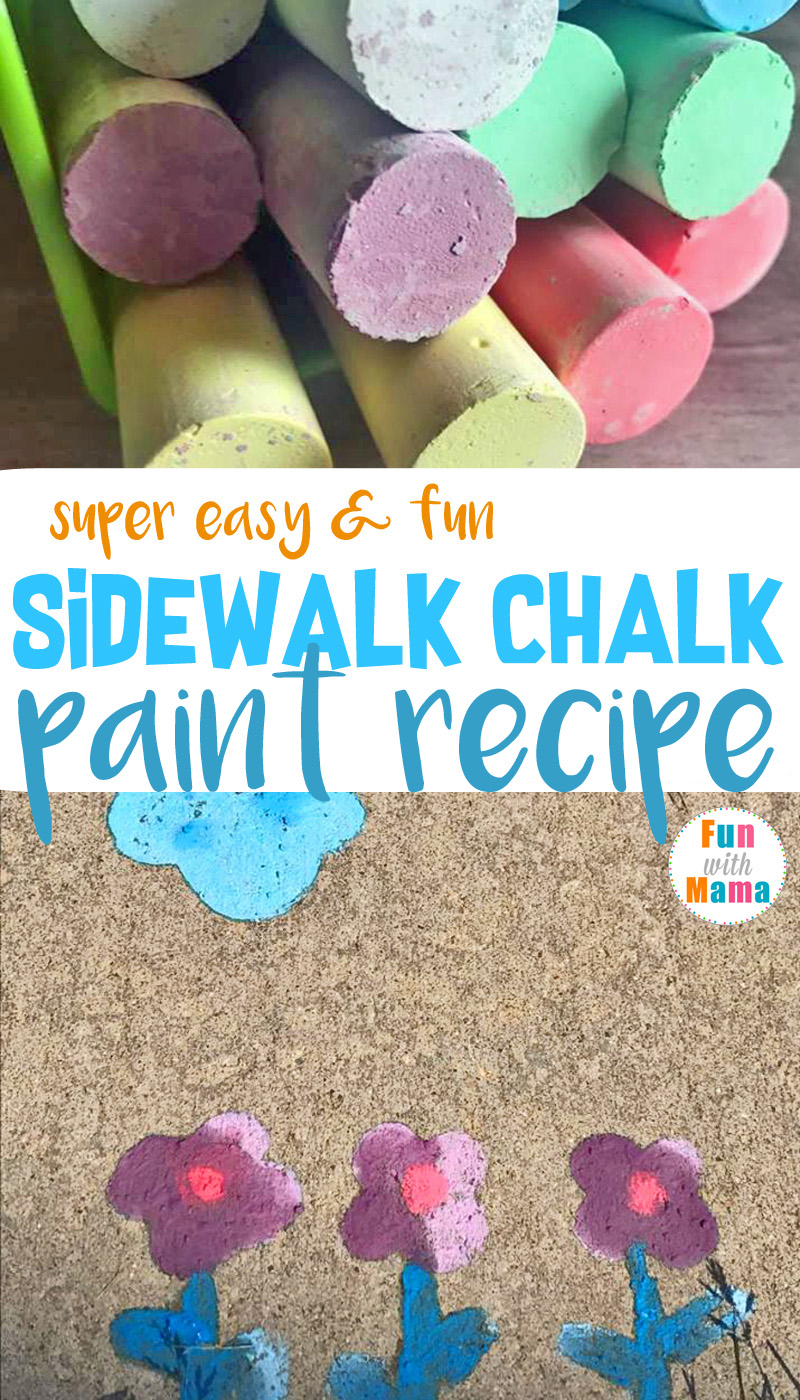 Here is a quick step by step tutorial:
Supplies Needed for sidewalk paint
Please note that affiliate links may be used in this post.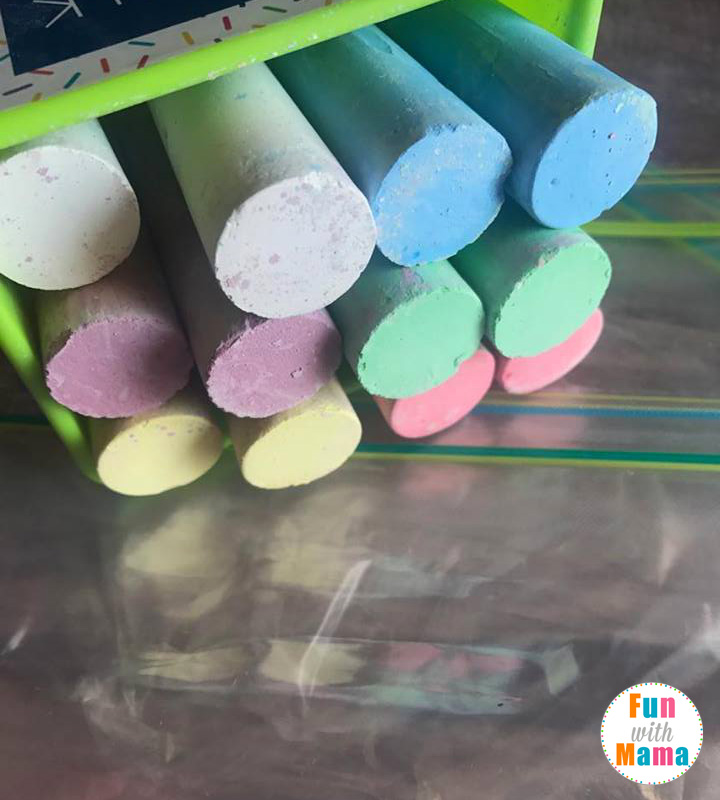 Sidewalk Paint
The first thing I did was buy the sidewalk chalk. I wasn't 100% sure how this attempt was going to go, so I got the cheapest sidewalk chalk I could find at Target Dollar Spot. Yep, One Dollar!
When we got home I put three colors in separate resealable sandwich bags and closed them up tight.
Then comes the fun part. I gave my daughter a meat cleaver and told her to have at it. She pounded on all three bags until they were broken up, mostly into a fine sand.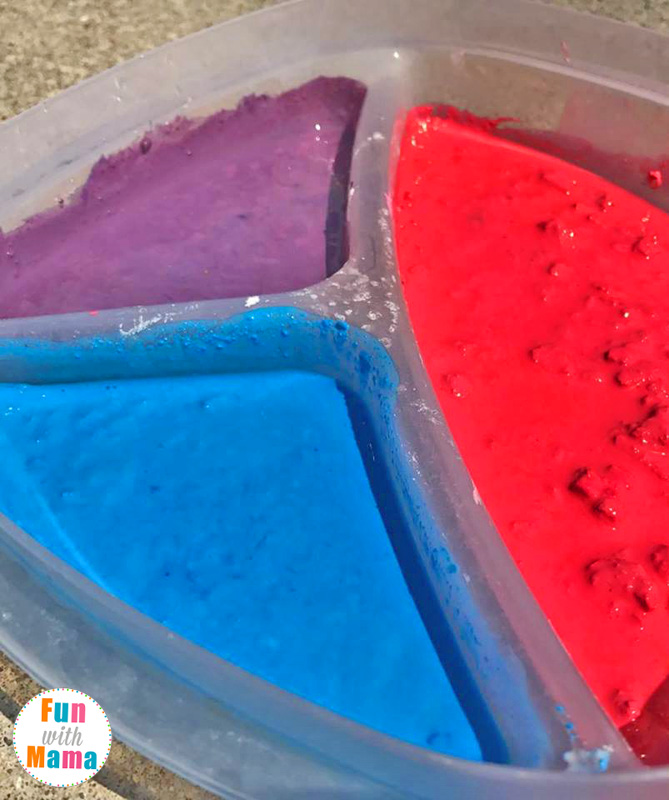 Next I poured each color into it's own segment of the container we had. Separate bowls would work great, but this was just what we needed.
I added about 1 TBS of baking soda to each color of the sidewalk chalk paint recipe, just to make sure it was thick enough.
Next I started adding water. I would add just a little, 1-2 TBS at a time, mix as well as possible – then repeat. Continue adding water and stirring until you get the consistency you would like.
I wanted the consistency to be thinner than paste, but thicker than water. That is exactly what it became.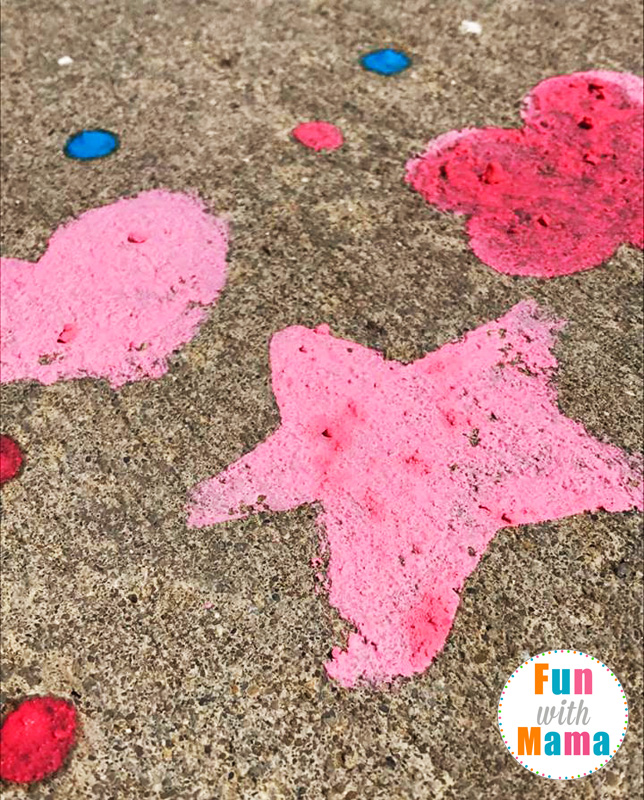 We took our dish full of sidewalk chalk paint, paint brushes, and. I was afraid it wasn't going to work and I would be crushing my preschooler's dreams. You know what, though? It was PERFECT. The consistency wasn't too drippy, the colors were bold and fun, it dried just like sidewalk chalk and helped us to create masterpieces.
One cool feature is that if you don't use up all the paint, you can save it for later just by adding a lid.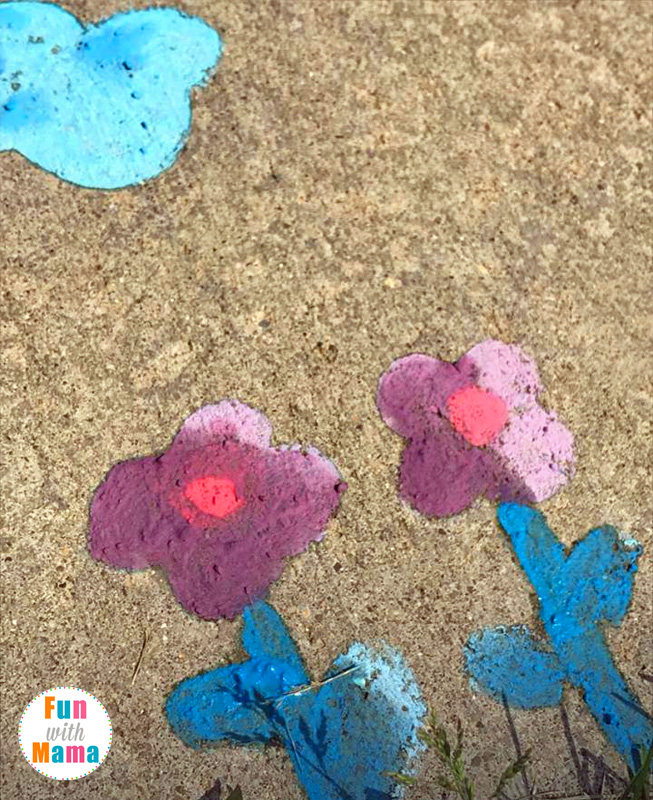 We mostly made doodles, but it was such a good time. Just sitting on the grass, enjoying each other's company and the sunshine. We had a fabulous time making and playing with this sidewalk chalk paint! In my opinion, this is a MUST HAVE for summer if you want a quick, easy and laugh inducing activity to do with your kids! Plus..it cost less than $2 and I still have 4 colors of sidewalk paint left.
Looking for more paint ideas? Then check this out: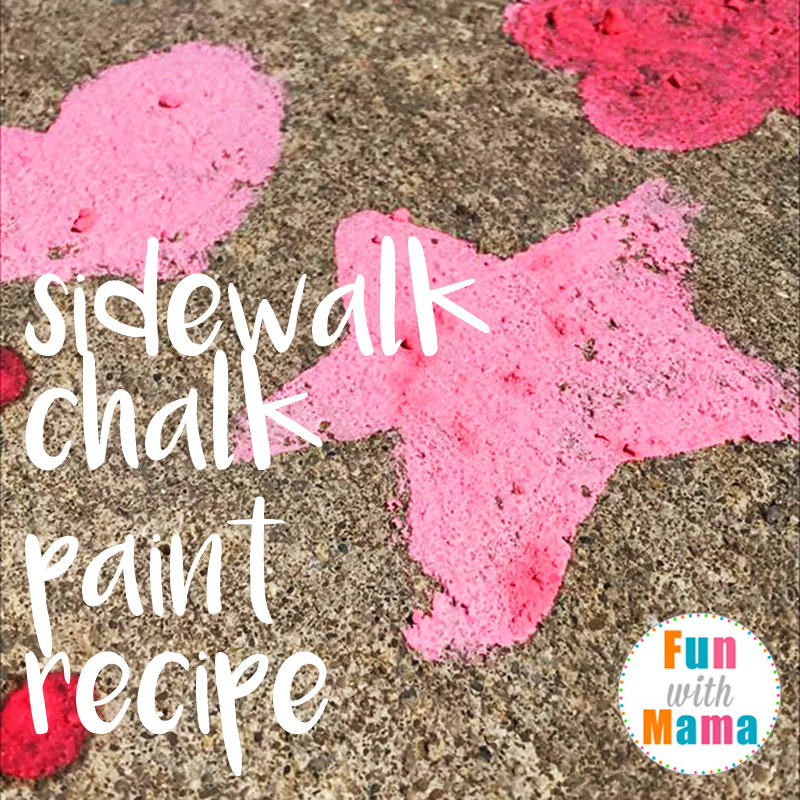 Have you ever made sidewalk chalk paint? Try this recipe! It's SO easy!
Check out this blow paint with straws activity.