This Human Organ Bingo For Kids is a fun game and also an educational one! They'll love competing and trying to win Bingo while also seeing the various parts of the body, too! Since there are both pictures and words on this printable Bingo game, kids of all ages can join in on the fun!
Be certain to pair this up with 20 Children's Books about the Human Body to expand even more on this learning experience for kids.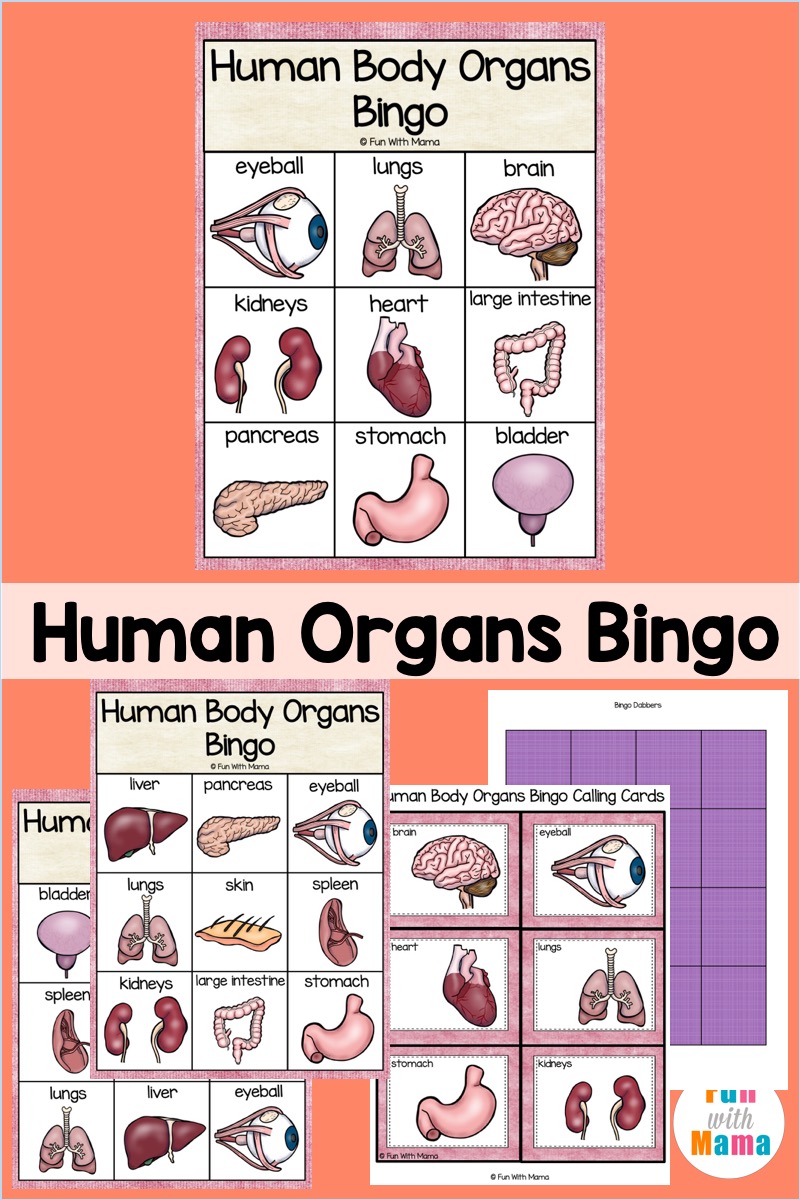 Human Organ Bingo For Kids
Combining learning and fun is a wonderful way to get the kids interested and engaged in learning. This fun Human Organs Bingo for kids does a great job of using the correct words for human organs and also showing the pictures as well.
This free printable bingo game is not only fun but can be a super-easy way to tie in other lessons about the human body, too. We like to add fun things like this to our family game night because it's always interesting how this printable bingo game sparks other fun ideas and conversations.
Since we tend to play a ton of Bingo in our house, it just makes sense that we add new fun ideas and bingo card options like this Human Organs Bingo printable.
I love to use cards that have pictures and words on them because it helps them learn their simple sight words as well.
All you have to do is download this free Kids Bingo game to get started. It's that fast and simple to do and you'll be playing Bingo together in no time at all.
Don't forget to check out these other human body activities as well: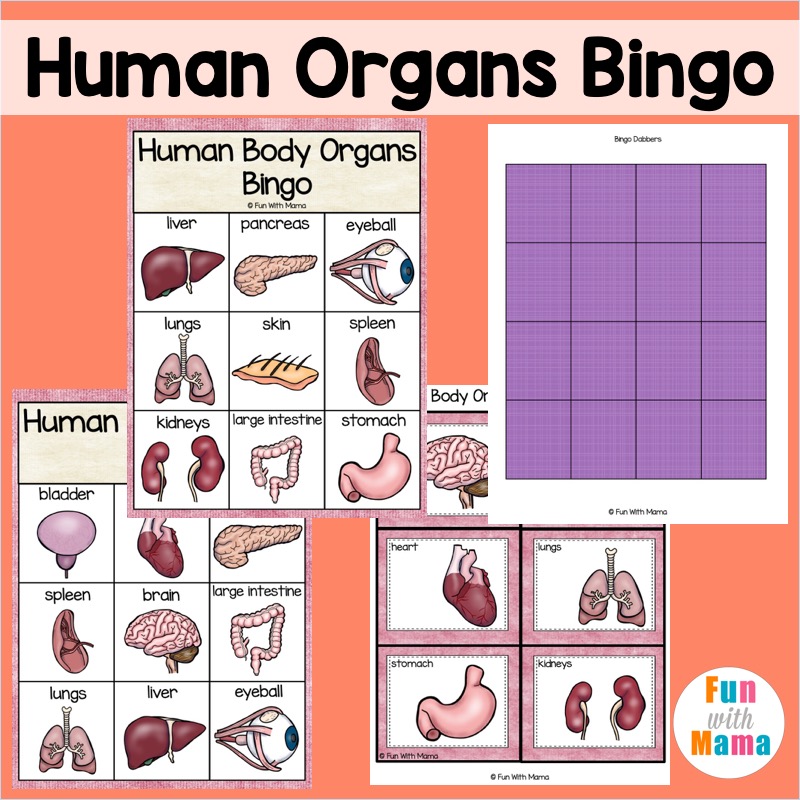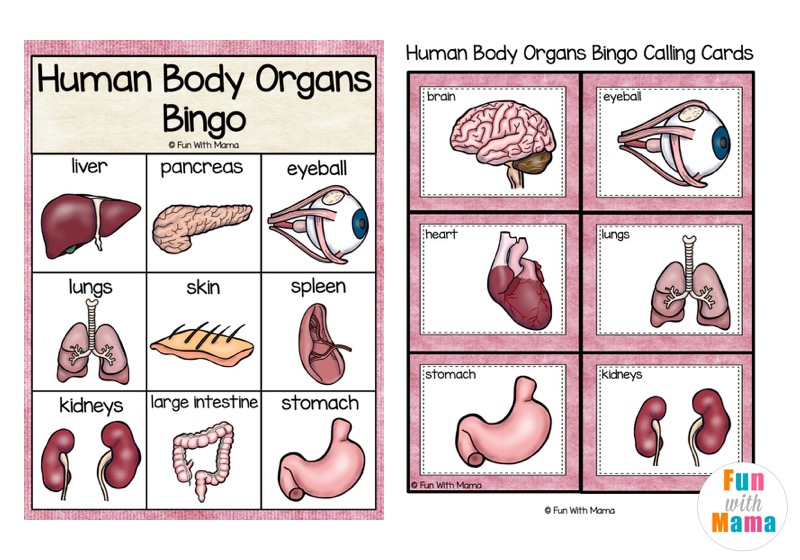 Fun Prize Ideas for this Human Organ Bingo Game for Kids
If you're going to make this a game for the family to play, don't forget to add in the Bingo prizes! They don't have to be overly complex either! Simple Bingo prizes can be just as fun!
Some of my favorite BINGO prizes are:
Small pieces of candy
Coins
Toy Trinkets
Extra 30 minutes of screen time
Just make the prizes age-appropriate and fun for everyone who is playing the game!
How to Play this Human Organ Bingo For Kids
You literally just need to print off the bingo card to get started!
Then just get your bingo dabbers, tell everyone the rules of Bingo, and let the family fun begin!
Download your printable free Human Organ Bingo for Kids below
THE HUMAN ORGANS BINGO SET IS INCLUDED IN THE VARIETY PACK FOR SMALL GROUPS
GET THE HUMAN ORGAN BINGO GAME+ SMALL GROUP VARIETY PACK HERE
The Bingo Small Groups variety pack includes 4 game boards in color and black and white as well as calling cards for 17 different themed bingo games.
If you are looking for a classroom Bingo set with 30 Bingo Boards per theme in color and black and white, then check out this Bingo Bundle Classroom Set.
WHERE TO GET THE BINGO CLASSROOM BUNDLE
GET THE BINGO CLASSROOM BUNDLE HERE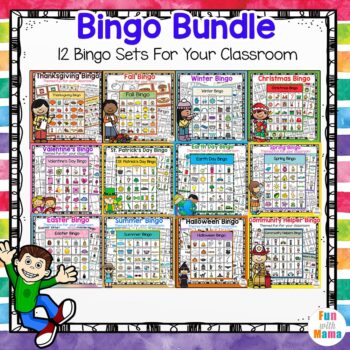 The Classroom Bingo Game Pack includes 14 different themes. Each Bingo Game theme set includes 30 game board pieces in color and black and white. Children will love learning vocabulary while having fun. The black and white game boards are great for getting some extra fine motor practice by having students color in their boards as they play.