Being able to dye Easter Eggs is always a lot of fun. Since it's that time of year to start thinking about how to dye Easter Eggs, why not create a learning lesson out of it as well? This Fizzy Egg Dyeing Science Experiment is the best way to dye Easter Eggs and is so much fun!
Be certain to check out our Fizzing Easter Egg Dyeing post as well for even more super fun Easter egg dyeing tips and ideas!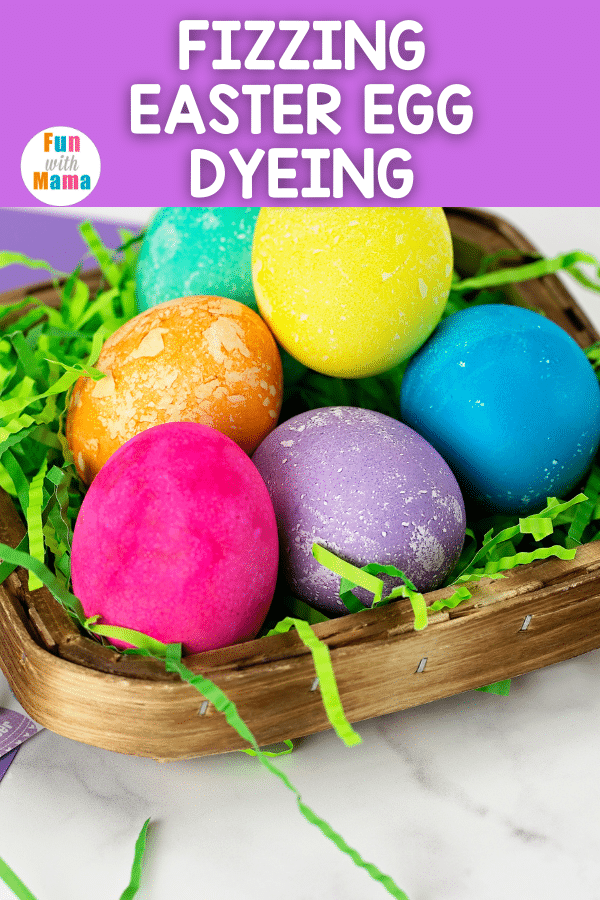 Fizzy Egg Dyeing Science Experiment – The Best Way To Dye Easter Eggs
Anytime we can combine STEM learning and fun, we know it's going to be great! We're pretty obsessed with making things fizz in our house and this cool way to dye Easter eggs proves that.
This is a simple and fun Easter egg science activity that is great for all various ages. Just gather up the simple supplies listed below to get started on this baking soda science experiment fun!
Be certain to check out our other fun Fizzy Science Experiment as well!
SUPPLIES NEEDED FOR THE EASTER SCIENCE EXPERIMENT FOR KIDS
Clear containers (plastic or glass)
Baking soda
Vinegar
Eggs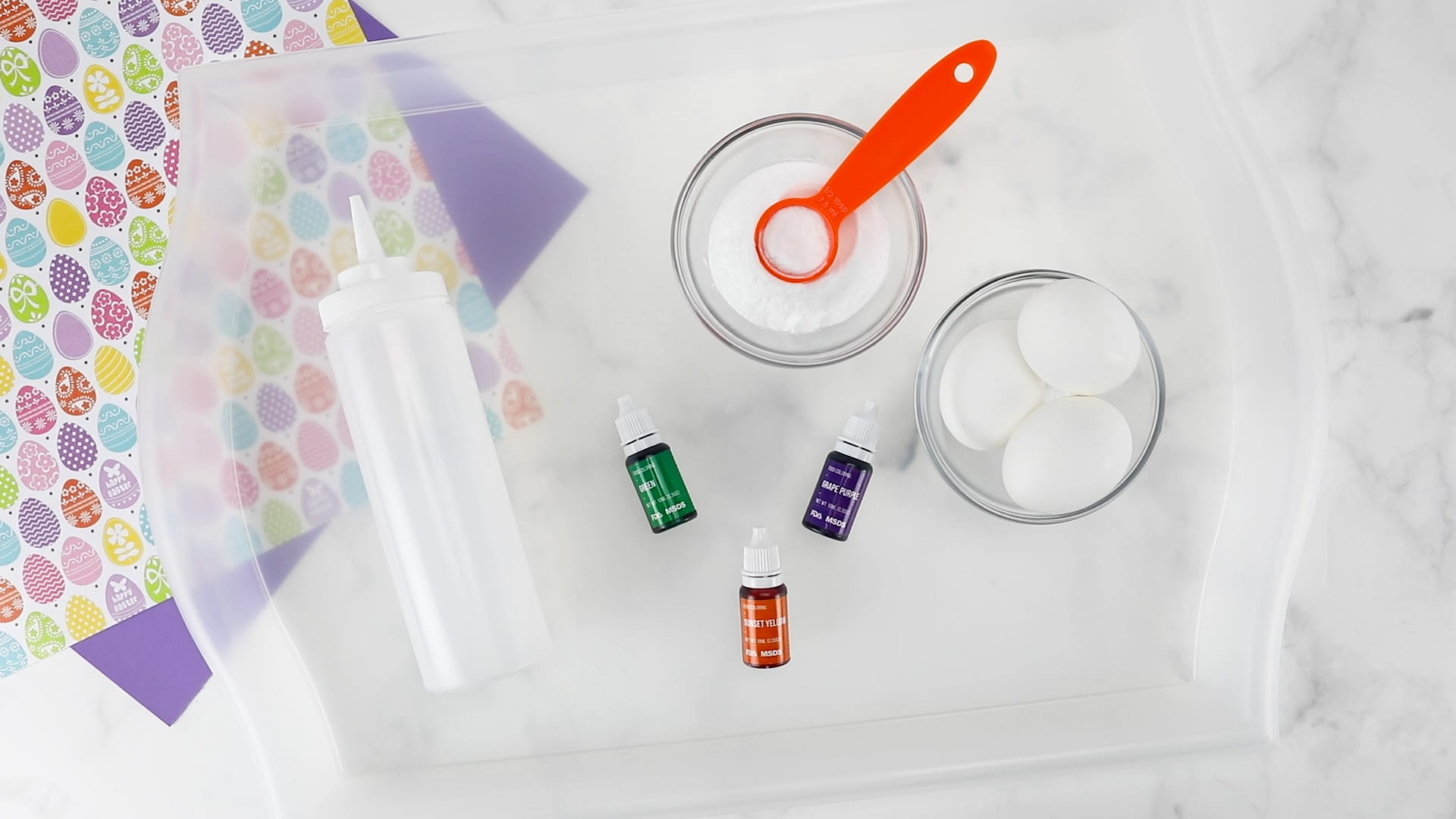 Step by Step Directions on The Best Way To Dye Easter Eggs
Start by hard boiling the eggs.
Make certain to use a large plastic tray as there will be liquid overflow out of the container.
Place 1 TBSP Baking soda into each cup. Add a few drops of food coloring over this (5 drops)
Add one hard-boiled egg to each cup.
Pour ½ cup of vinegar into each cup using a squeeze bottle) and it will bubble. (You can add less, it really depends on the size of the cup that you are using. It can be ⅓ cup.) You want to make sure the egg is fully submerged when it sits to rest for 10 minutes.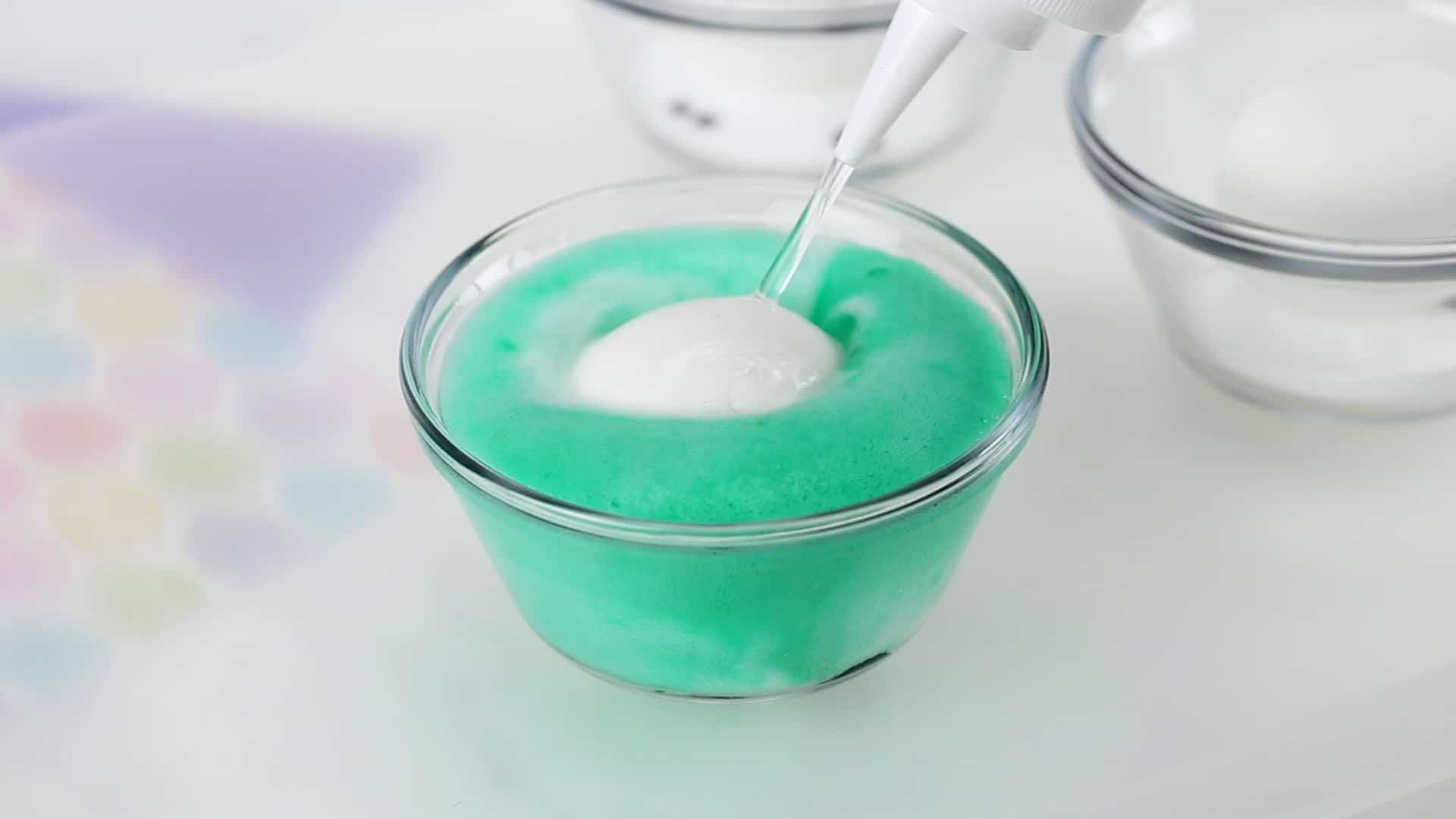 Once egg color is solid you can move it to paper towels to dry off.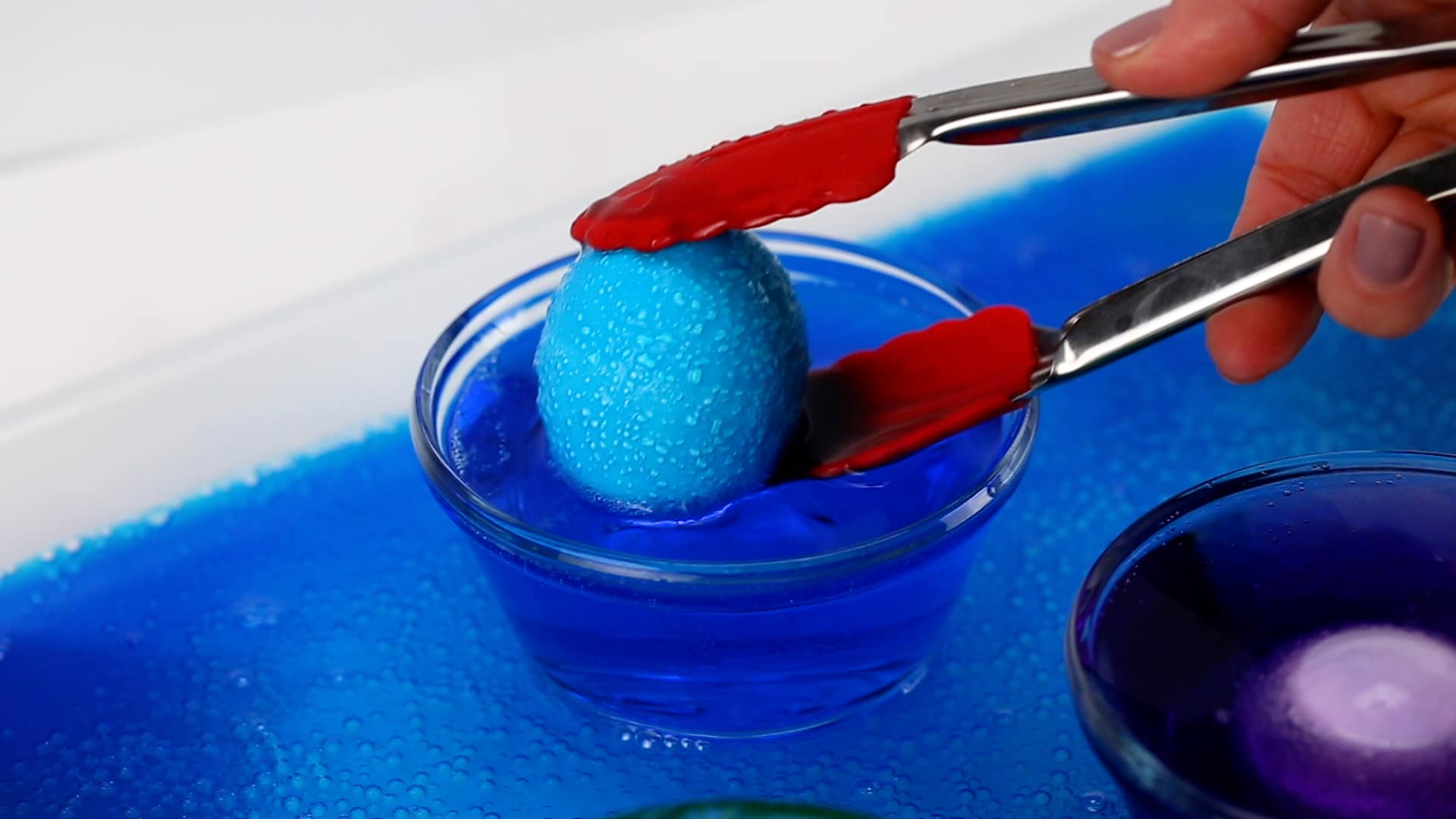 You'll have beautiful and bright-colored Easter eggs for wonderful decorations!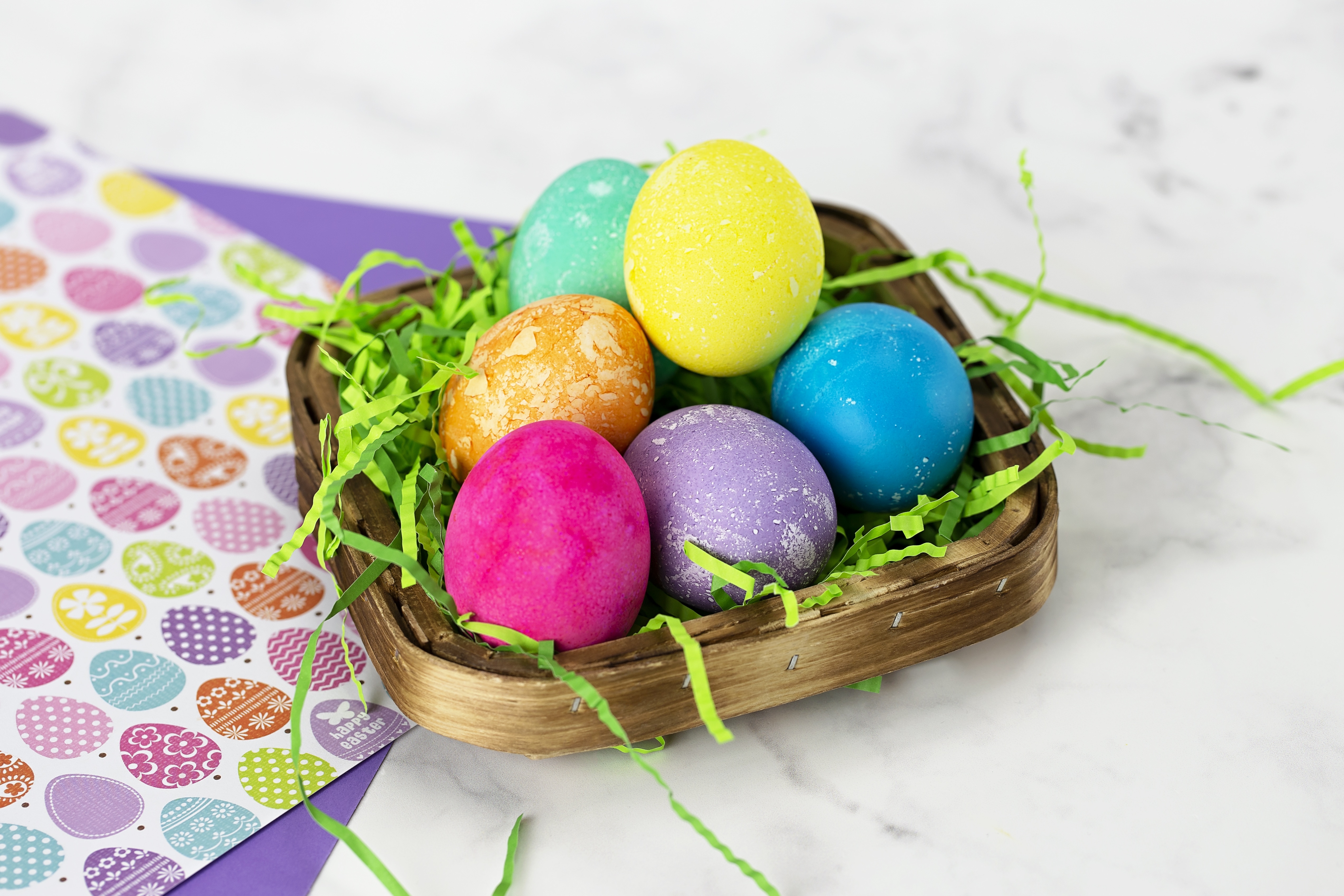 What causes the combination of vinegar and baking soda to fizz?
It's science! (or magic!) But basically, when the two ingredients are mixed, they release carbon dioxide and that is how the fizzing occurs.
Is it harmful to mix vinegar and baking soda together?
It shouldn't be. If you're worried about this, however, make certain that you're with the kids while they're doing The Best Way To Dye Easter Eggs activity.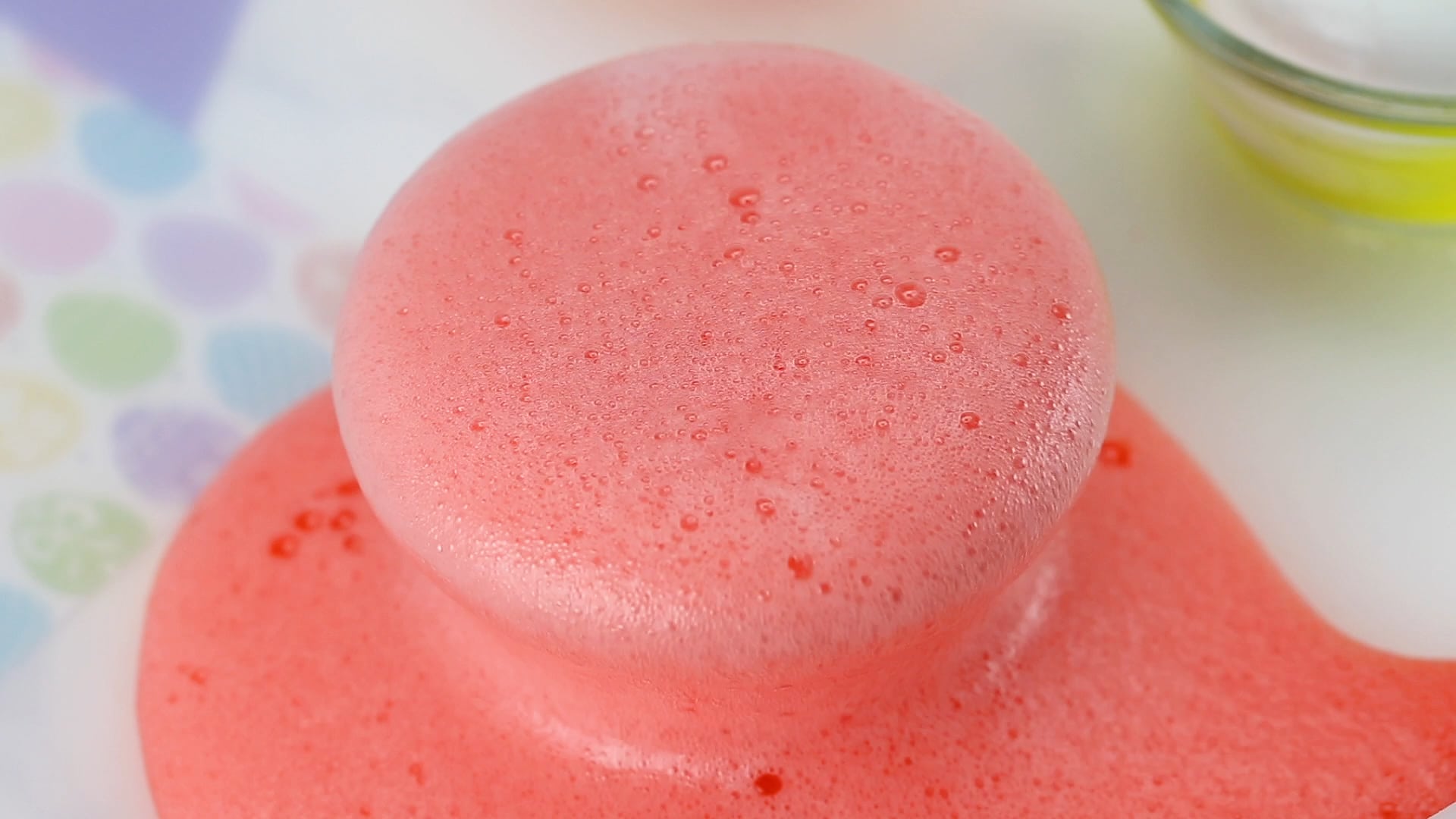 What type of a reaction is baking soda and vinegar?
When the two ingredients are combined, this is known as an acid-base reaction. Talk to the kids about this type of reaction and about how vinegar is acetic acid and baking soda is bicarbonate.
So many chances for even more science and learning fun!
This is also a great time to talk about this Baking Soda And Vinegar Reaction, too!
Tips for dyeing Easter Eggs
For the color purple, you will likely want to only use 2 drops of the gel food dye to make it a bit darker in color.
And why stop here? Keep boiling those Easter eggs and doing this fizzing egg experiment over and over again!
Check out my printable Easter egg hunt and some Easter Activities to do. We also have a whole Easter Activities printable too.

Looking for more Easter activities?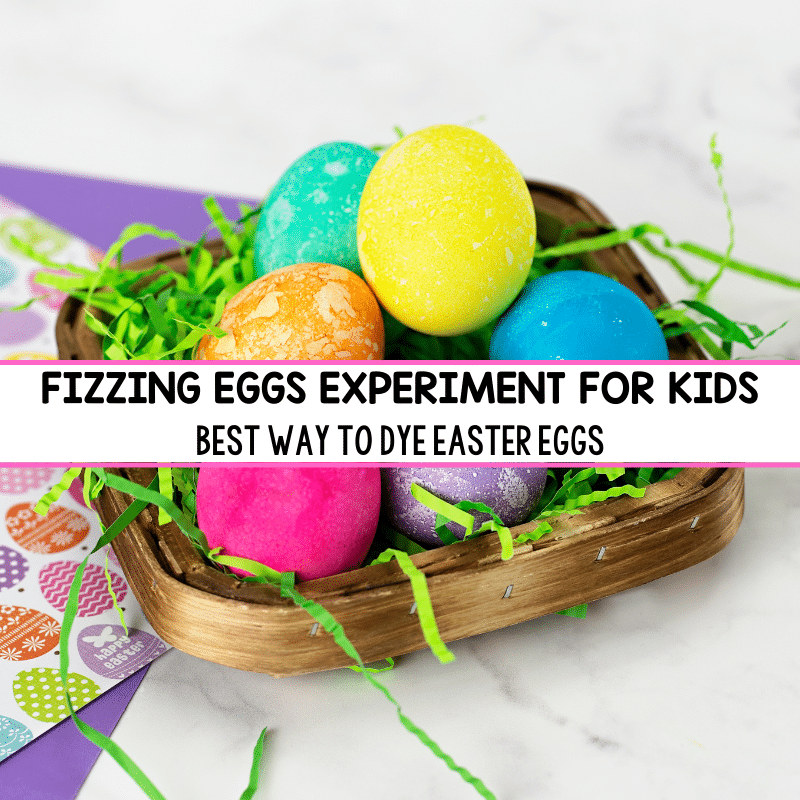 More Science Activities for Kids