The kids are certain to love this recipe for oobleck! It's a fun way to make a Rainbow oobleck that allows them to have a bit of fun and "messy" play. The great thing about this oobleck recipe is that it's really, really simple to make, and the turnaround time for actually making it is quick, too. Plus, this gives the kids a chance to work on their sensory play and activities as well!
Anytime we can combine a bit of learning and fun, it's always a good time. And if you're ultimately worried about the mess, don't be. Since you're going to be making this in a tub, that should help keep it in check OR you can lay a plastic tablecloth underneath to help as well.
Make certain to check out some of our other sensory play activities: Bartholomew and the Oobleck Recipe, Muddy Oobleck Sensory Table With Animals, and How To Make Oobleck Recipe & Non-Newtonian Fluid.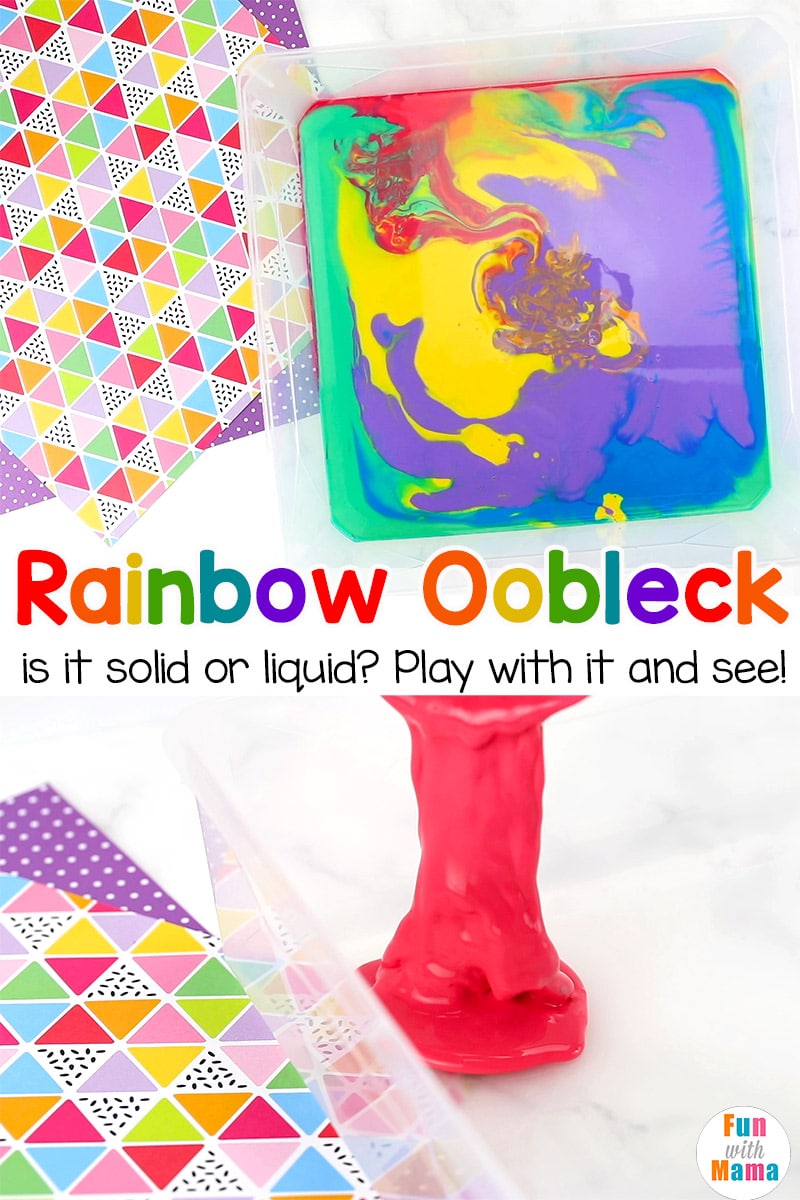 You'll find step by step directions below on how to make this simple recipe for Oobleck Rainbow but you can also watch our video as well!
Video Instructions for making Oobleck Rainbow Recipe
Is Oobleck a solid or a liquid?
It's actually known as a non-newtonian fluid which means that it's a combination of both! It appears to be a liquid and moves like a liquid, but it all reality, it's a solid as well.
What does a non-newtonian fluid mean?
Basically, it means that it has the ability to change structure and shape to be both a solid and a liquid. Pretty cool, right?
We make this recipe for oobleck rainbow a lot because it's fun to feel textures and learn using our senses. And even though this is definitely considered
messy play
, it's totally worth it because it's so much fun!
Recipe For Oobleck Rainbow
Affiliate links are used in this post. As an Amazon Associate, I earn from qualifying purchases.
All you need are the simple supplies listed below to get started!
How to make oobleck
Mix the cornstarch, water, and food coloring. I like to start with a ratio of 2 parts of corn starch and ½ part water. The water always goes a little farther than you think it will, so start slowly and keep adding. (Do this in different bowls for as many different colors as you're planning on making)
Once you've mixed the cornstarch and water, it's time to add in the food coloring as well. Remember that a few drops will go a long way in color!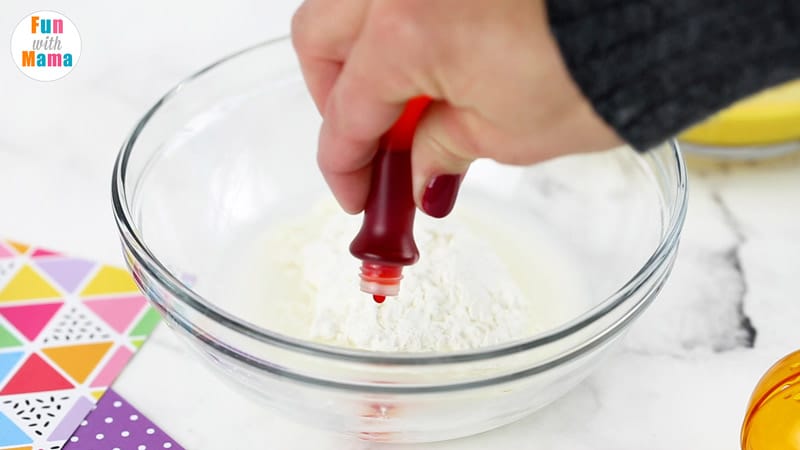 Once the food coloring is added, stir. As you can see, I've separated it into bowls and created many different colors to get that rainbow look.
Oobleck should be a bit tacky and sticky but not to where it won't come off the hands easily when playing with it. You might have to play a bit with the texture and add in more cornstarch or water in small amounts as you're mixing them.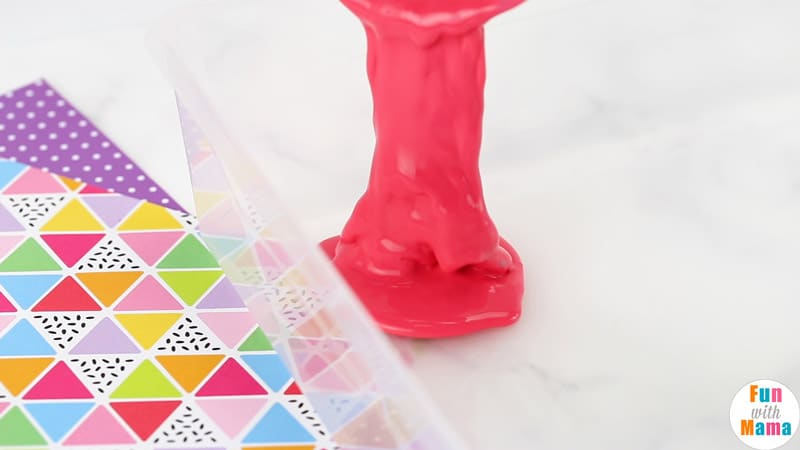 As you can see from the pictures, oobleck rainbow has a slime texture to it but is just a tad bit less firm.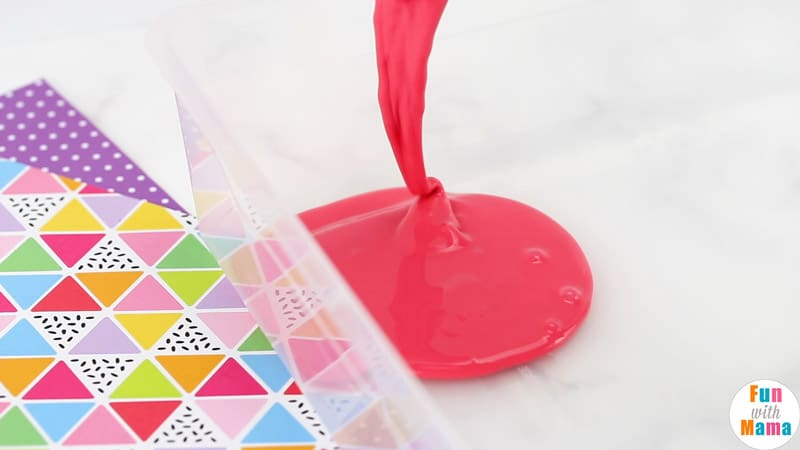 Once you have all the colors mixed together, this is where the fun starts. Just mix the different colors of this recipe for oobleck rainbow into your tray and let the kids explore with their hands. This is such a great sensory activity for the kids!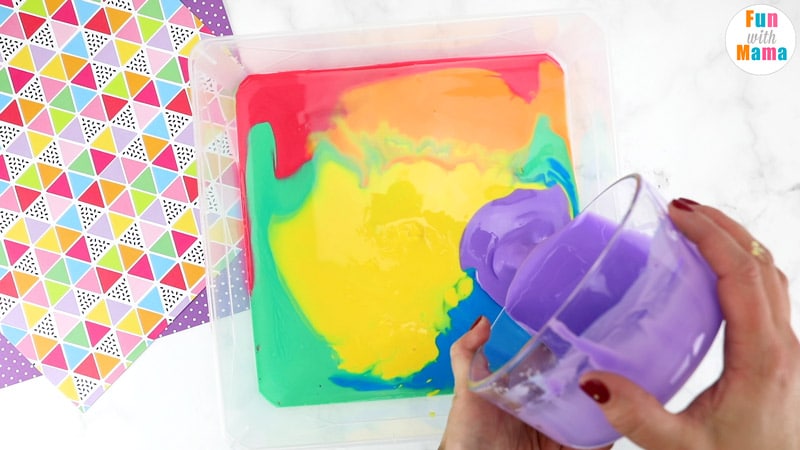 This recipe for oobleck rainbow is also fun to talk to the kids about what they think will happen once all the colors are added to the same tray.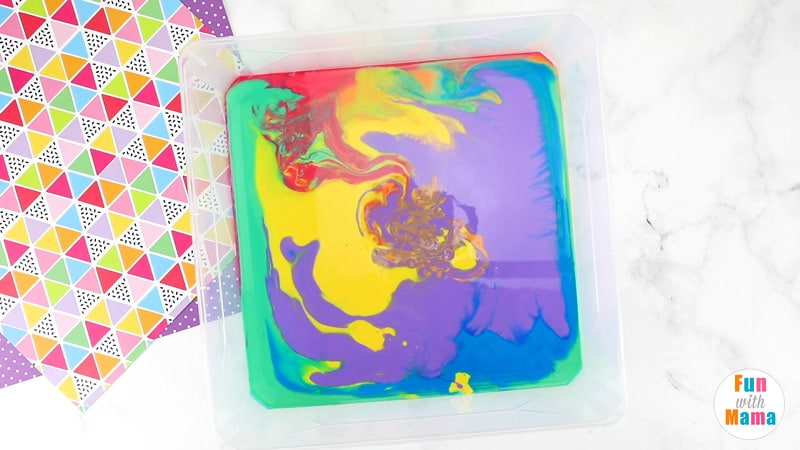 Once you mix the oobleck together, the colors will start to change and shift on their own as they're mixed together, too. This is a great way to show the kids how color combinations can change as well.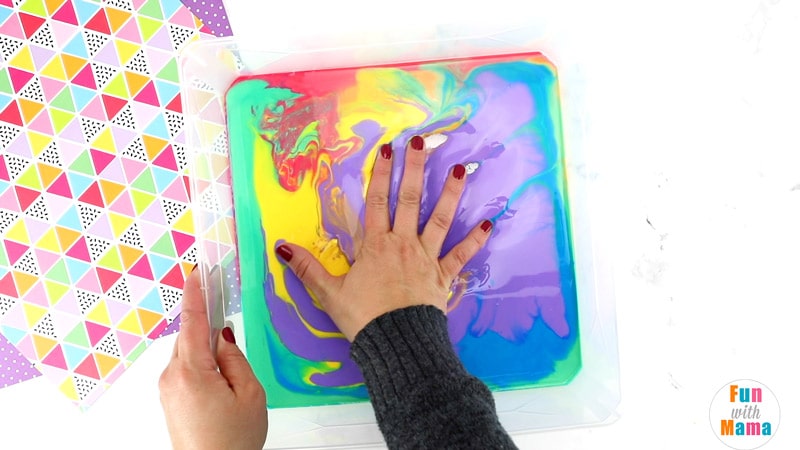 Don't miss out on a chance to use fun strainers or mixing cups in this activity, too. This will give the kids even more ways to see how oobleck can change shapes.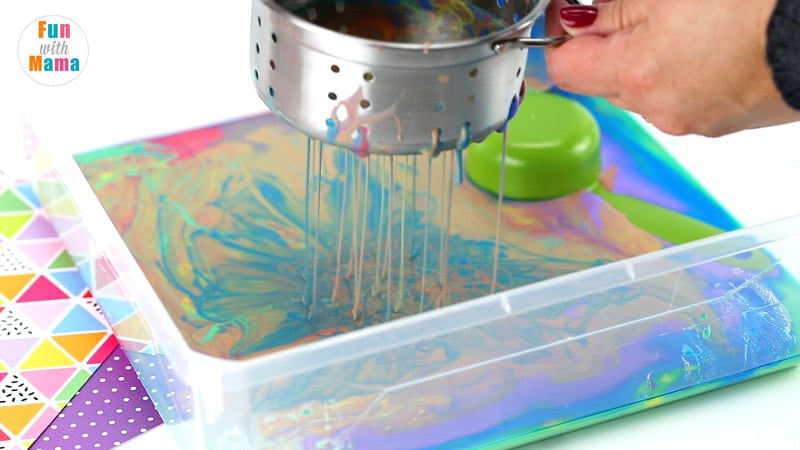 For another fun sensory activity, check out how to make goop with cornstarch and water!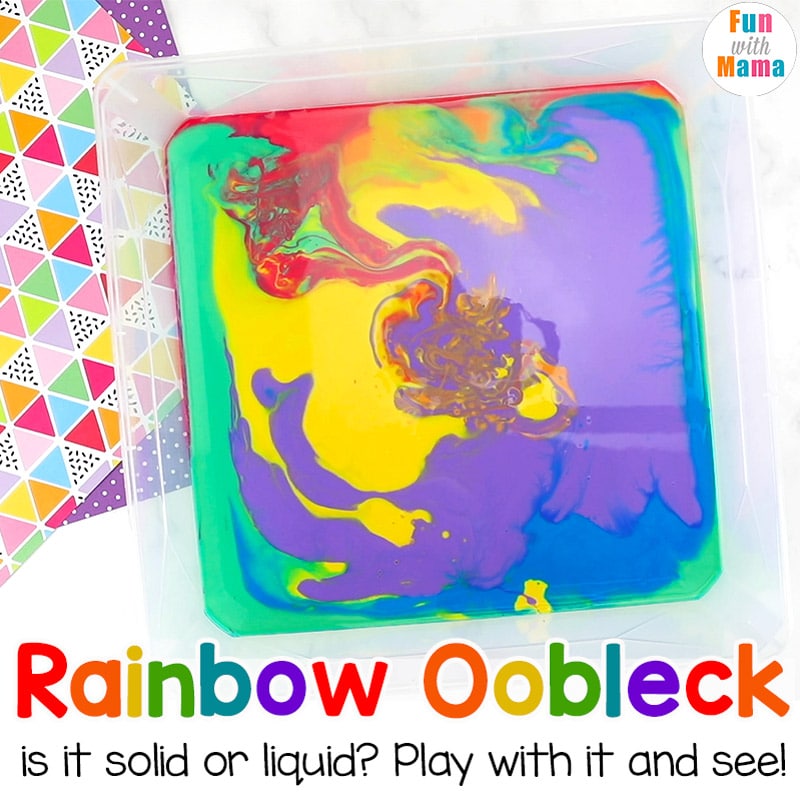 More Rainbow Activities