These alphabet coloring pages are another addition to our alphabet activities for kids. The set includes a large page layout and a two page layout perfect for preschoolers.
Alphabet Coloring Pages
We love to do printable activities. They require minimal prep from me and I can often take these workbooks with me when I am running around with the kids. My older children do basketball and soccer. Often times, my preschooler comes with me. I bring this workbook, the alphabet letter worksheets or some busy bags with us.
You can find all of our free printable preschool and kindergarten packs here.
Materials Required:
Please note that affiliate links may be used in this post.
I order all of our materials using our Amazon Prime Account. My readers can Try Amazon Prime for 30-Day using this Free Trial link.
Colored Pencils or
Markers or
You can find more of my favorite preschool supplies here.
Setting up the coloring pages:
Print out the pages you would like to use. I created 2 different layouts. One is a full page set. This is for children who prefer to color large drawings. They are a bit easier to color.
Some children don't like to color too much and so the two page layout is for those children.
You can either print the pages on to normal computer paper or card stock paper. I normally use card stock paper when I want the book to be more sturdy. Here, I used normal printer paper.
I decided to create a workbook from our worksheets so that we can easily reference it for our weekly letter of the week activities.
Alphabet Coloring Pageshttp://bit.ly/2yQtHue
Download a sampler
Normally, I give you a sampler of the letter A and B pages. By now, I am sure you have enough of those. Today I decided to change it up a bit.
You can download the free letter M and N sample here.
Get the whole set here.
You can get the full set of coloring pages here.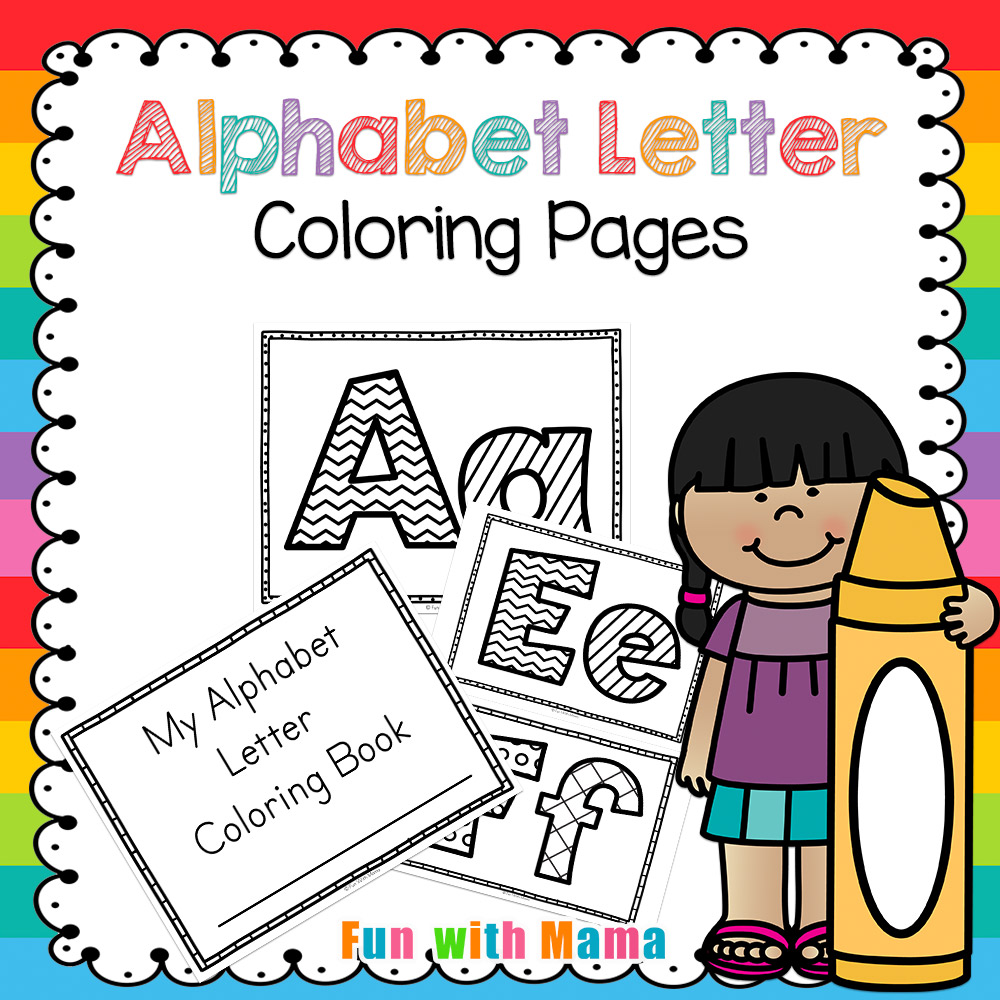 Find free alphabet letter activities here.