Do your kids love to draw? If you find drawings all over your house you probably have an artist on your hands! Odds are you have considered purchasing some drawing books for kids.
From my experience teaching in an elementary classroom, having How to Draw books for kids in my classroom library was an absolute must! Having these books available lets kids be independent in pursuing a creative interest. And it was always great watching kids working together to follow the directions and perfect their work!
How do you know which are the best drawing books for your young artist? From Step by Step Drawing for Kids to drawing specific things like animals or people, we have a handy list for you!
Things to Consider When Buying Drawing Books For Kids
There are a few things you should keep in mind that can help you narrow down your choices.
Reading Abilities
Your child may get frustrated at a drawing book where there are lots of written directions, especially if they are an emerging reader. Kids love to feel independent and looking for a book that has mostly picture instructions will let them take charge of their learning.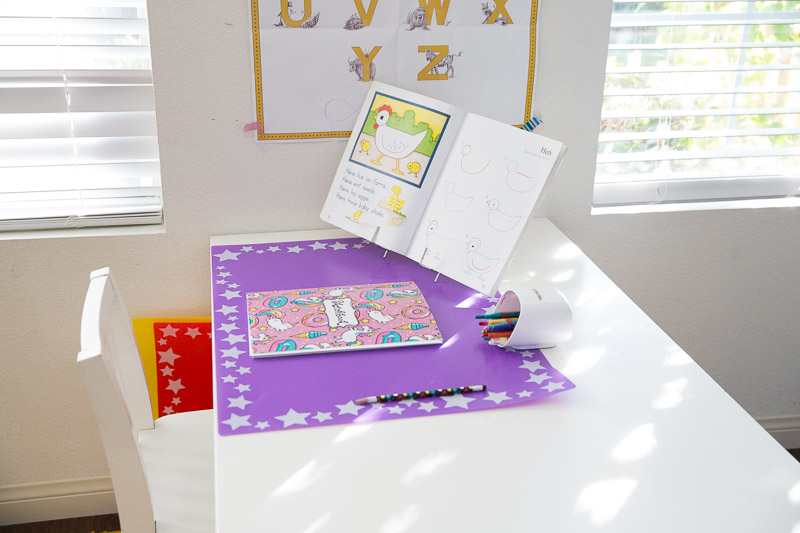 Drawing Interests
What do they like to draw? There are drawing books on all sorts of topics from people and faces to unicorns and other cute animals! Start with a book on a topic that you know your child is interested in. You can add to your collection later. And if your child just wants to draw, find a book that starts you off with the basics (Ed Emberley's "Make a World" book is great for this!).
Age
Younger children and kids who are just starting to become interested in drawing will do better with simpler books. You definitely want your child to feel successful as they start off with their art. Imagine their excitement when they draw their first cat or car all by themselves! Drawing books for kids break the drawings down more simply than adult art books.
Drawing Printables and Guides
You can find all of our free drawing activities at the How To Draw section of our blog. We are constantly updating our site to include new drawing guides.
Video showing you a closer look at the books
The Best Drawing Books For Kids
Check out these 17 books that include guided drawing for kids! There is a perfect book for drawing instruction from beginner to advanced and everything in between.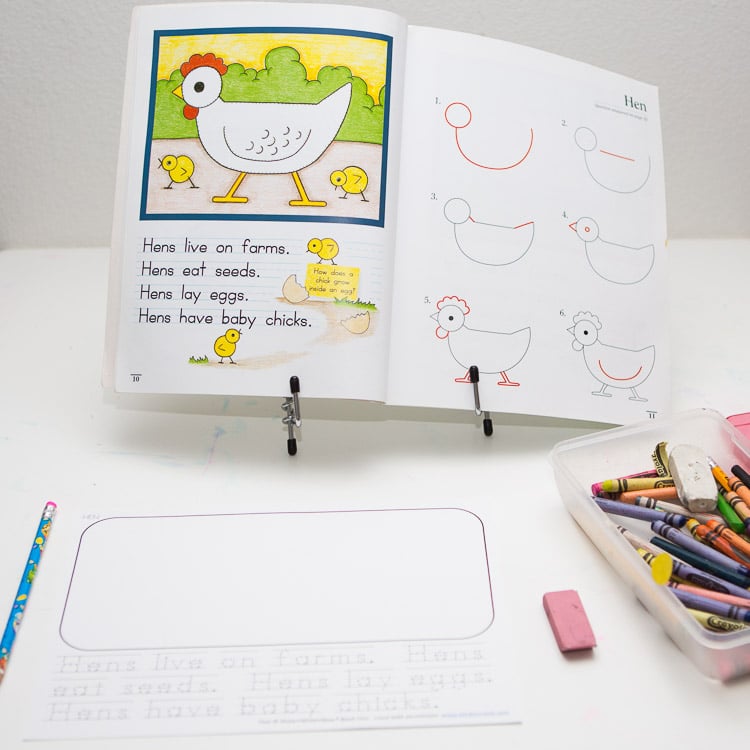 My Favorite Drawing Books – Ed Emberley Books
The first books on our list are four fantastic Ed Emberley activity books. He offers a great collection of art styles and topics. With easy pictures to draw for kids, his style is simple and kids of all ages will be able to follow the steps.
I love Ed Emberly books. They are amongst our favorite drawing books. These cool drawings for kids make you think out of the box and shows you how drawings consist of a few simple shapes and lines.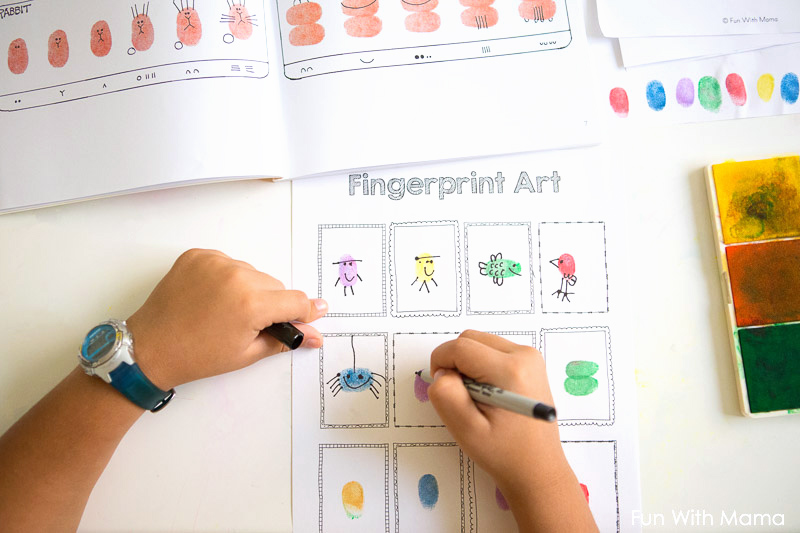 I love this fingerprint drawing book! Kids can make cute and original works of art just using a stamp pad and their fingerprints. Kids will just need to let the ink dry and then use a pen or marker to add details like hands and feet, faces and more.
Check out my fingerprint art + drawing frames that I created to pair with this activity. I also share more details on the Fingerprint Art Drawing book!
---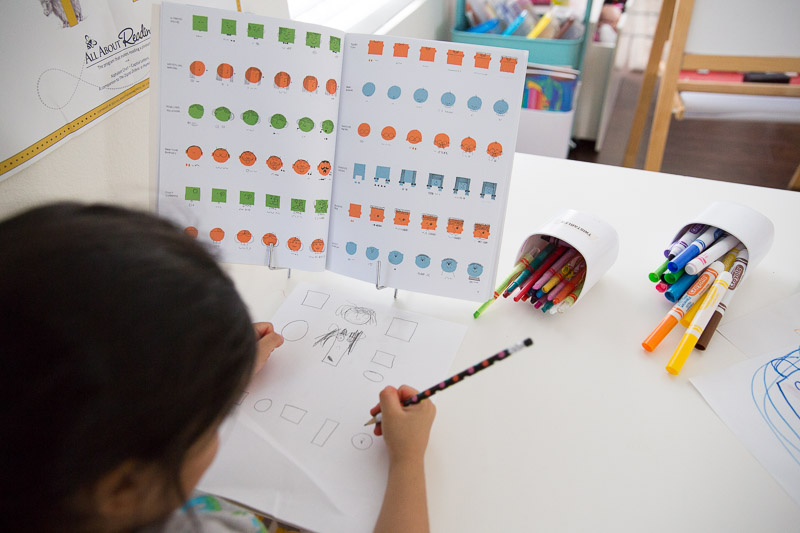 ---
---
---
Learn to Draw Activity Pack
$5
Learn to draw a Cat, Bird, Clover, Cow, Dog, Elephant, Frog, Boy, Lion, Pig, Sheep, Spider, Spiderweb, Bat, Wolf, and Monkey with this fun activity pack. With multiple drawing pages, your child/student will be sure to find a favorite!
Check out our cute lion drawing step by step instructions!
Perfect for Beginners
Kids who are just starting to have an interest in drawing should check out the following books. Whether they are just starting out or want to brush up on basic drawing skills, these children's drawing books provide basic instruction to the young and older!
Remember, there is no age limit on these drawing books! Adults can enjoy them too! In fact, learning to draw alongside your child can be a great bonding experience.
---
---
---
---
---
---
More Advanced Drawing
These drawing books for kids are perfect for when kids are ready to move on to more complicated drawing techniques, including drawing and erasing, sketching, and shading.
Add some of these books when your child has been successful with some beginner drawing books.
---
---
---
---
---
Drawing Accessories
These items are helpful to have in your drawing area (depending on the age of your child.)
Here are our favorite tools for drawing:
We keep our art and drawing supplies in our art cart.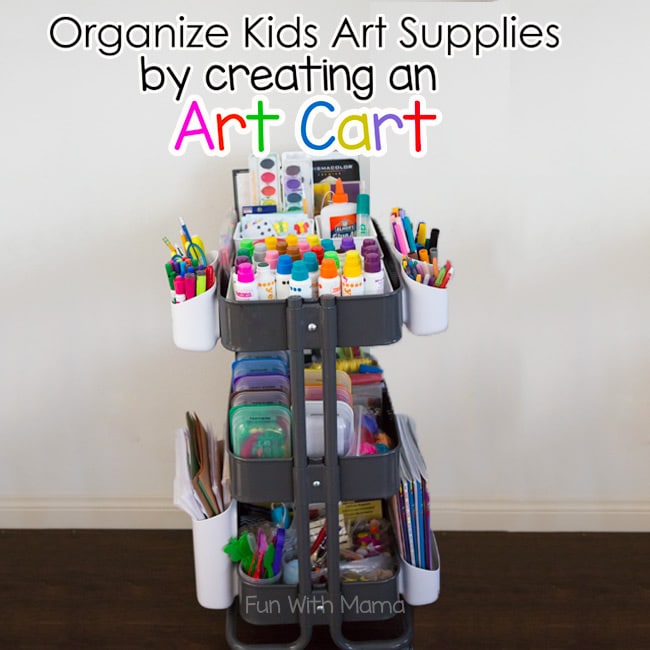 Which books will you try?
Whether your child is just learning how to draw or looking to add to their skills, you can't go wrong with any of the selections on our list.
And if your kids love art and drawing, check out our list of 20 art books for kids.