This ocean shadow matching activity is one of our newest toddler activities. As your child completes the activity, they will be working on their visual perception to match the shadows to the figures. Each figure is distinct and different from the other so you can likely start this with a younger child.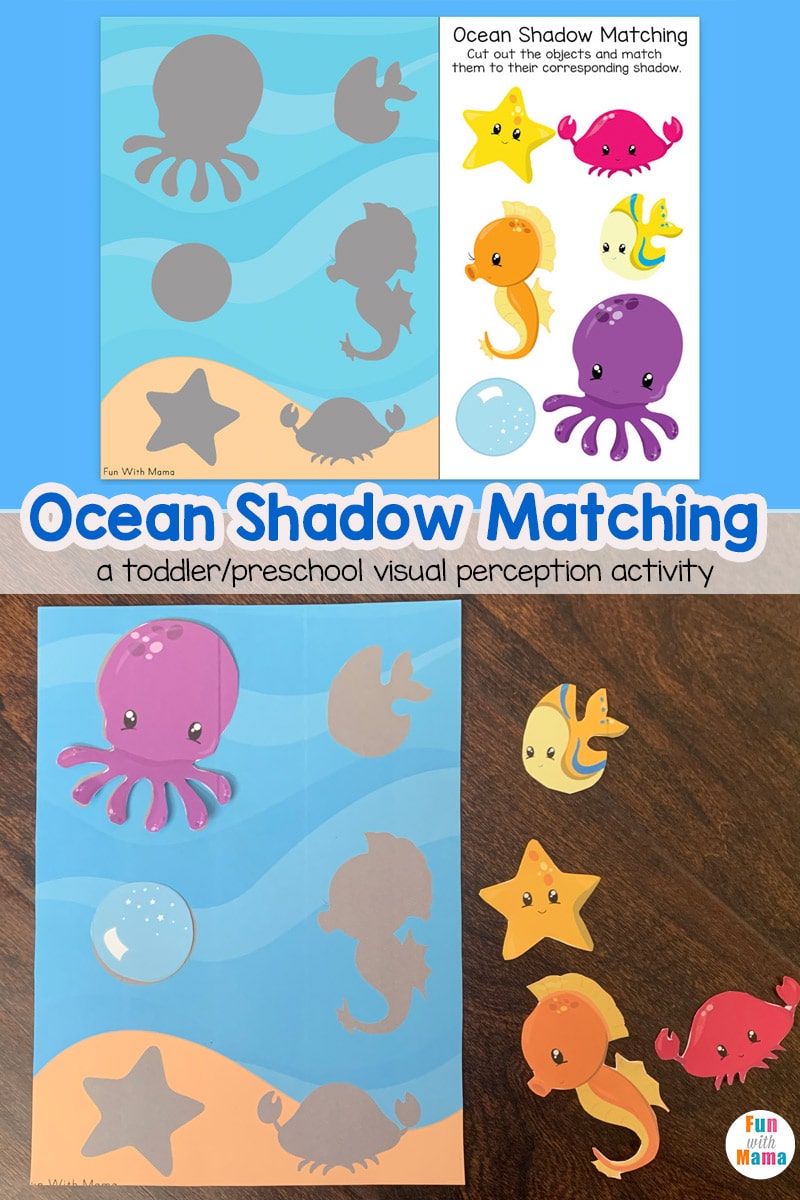 Ocean Shadow Matching Activity For Toddlers
We've been going through an ocean themed week here. We have our Ocean Theme Preschool Sensory Bin out, we are working through the Under the Sea Animals + Ocean Animals Theme Activities Pack and reading through all summer beach books for kids. It's really amazing how one thing can deliver so much fun!
The activity below is like an activity you would find in occupational therapy to strengthen a child's visual perception skills.
How the activity works is that you print out the printable ocean activity for toddlers on to card stock paper. You could also print it on normal paper and laminate everything. This will then make the pieces waterproof. You can also add velcro tabs to each piece so that a child can easily velcro attach the pieces together.
I was thinking of placing the laminated sea animal pieces onto a tray filled with shaving cream and then having my daughter find the pieces. She can then place it in the correct spot.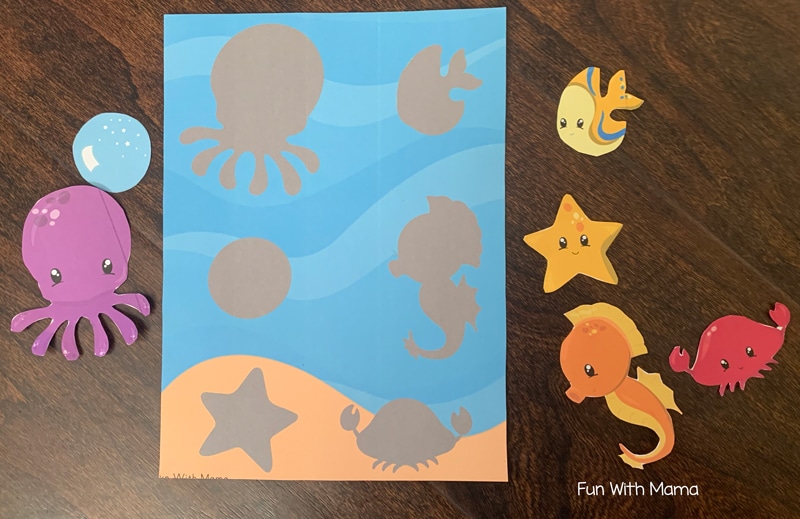 The sea animals are all their own distinct figures and shapes so that even the youngest of preschoolers and toddlers can do the activity.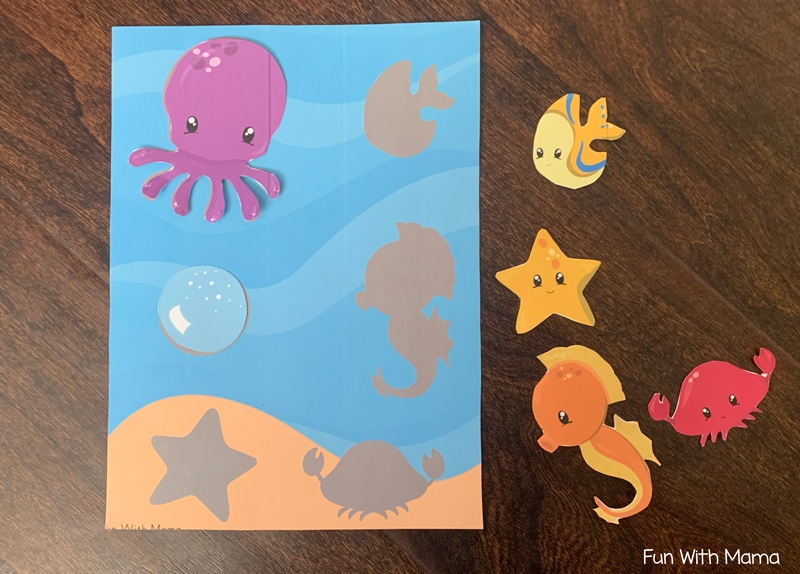 The sea theme is such a great theme for summer.
Another fun idea is to add a beach themed tray with sand filled in it. Then have your child look through. The opportunities for learning are endless!
Get your children out there, start exploring… have them look at shells, play in the waves and just enjoy every single minute.
When you go to the beach ask them if the beach has a particular smell? How does the sand feel? Going to the beach is a true sensory experience in ALL ways.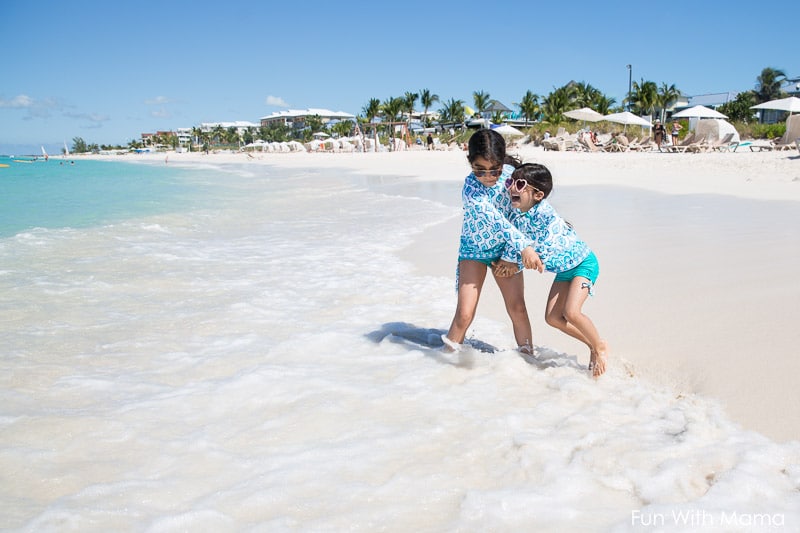 Where to get this activity
GET THE OCEAN SHADOW MATCHING ACTIVITY HERE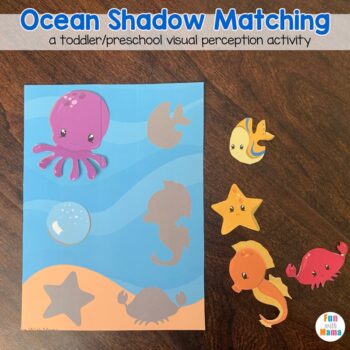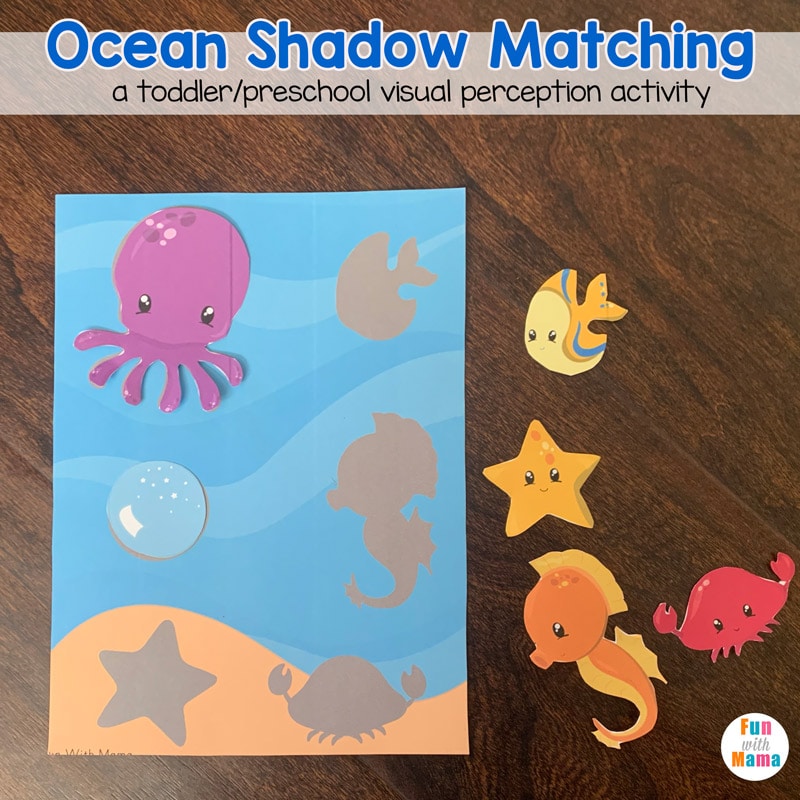 Already a subscriber? No problem. Just enter your details above so we can send this printable directly to your inbox.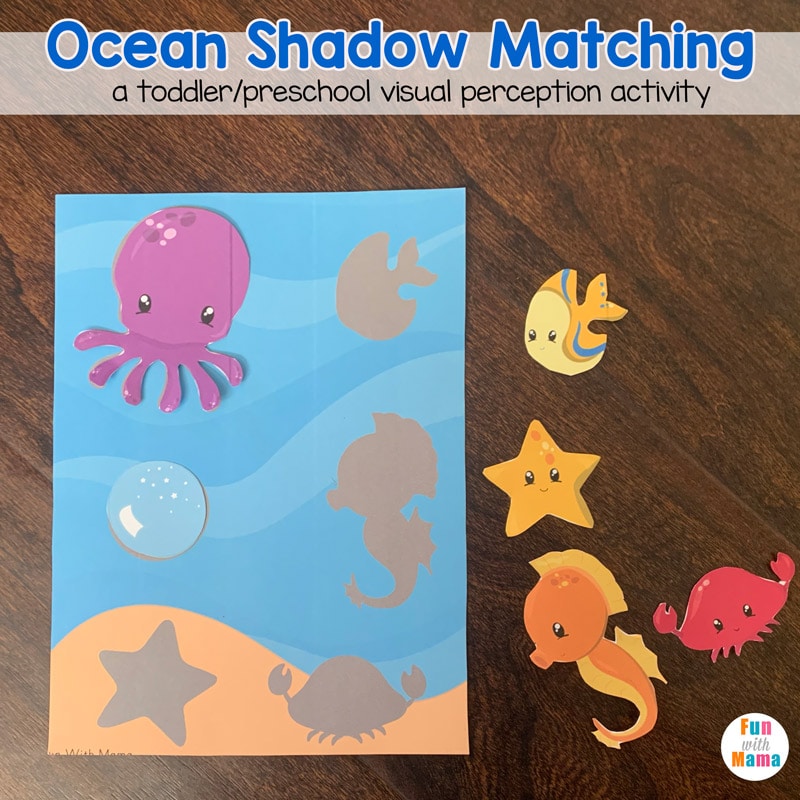 Have more ocean themed fun with this ocean activity pack
GET THE OCEAN ACTIVITIES PACK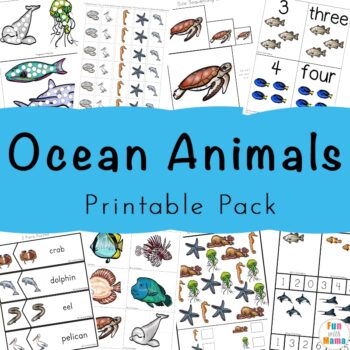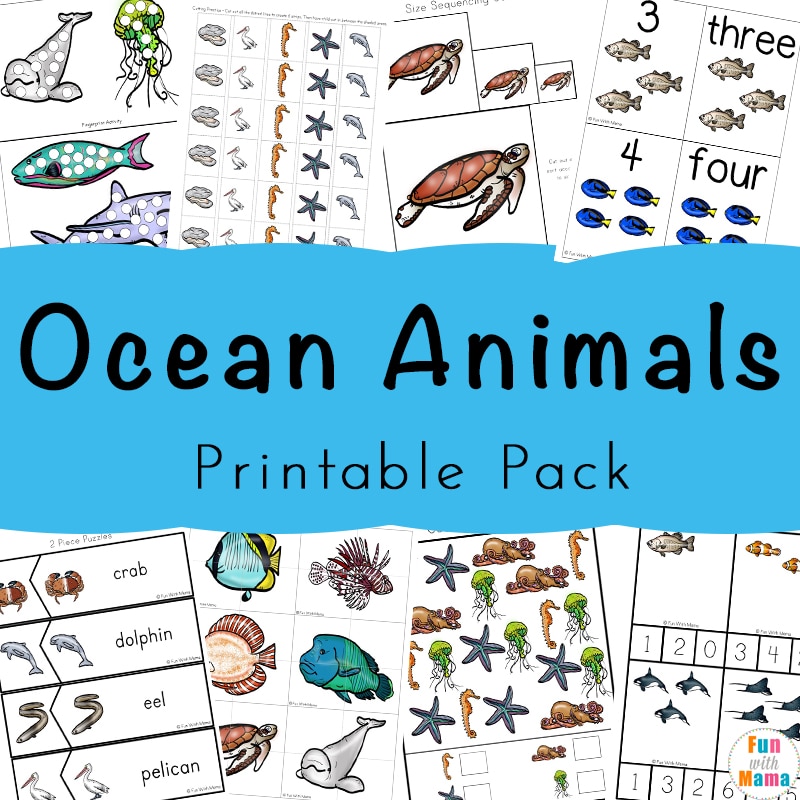 Explore under the sea with this fun ocean activities pack. Available in color and black and white with math and literacy activities.