Need a science experiment for kids that is perfect for indoor learning? Then check out this exploring ocean layers science activity for kids!
We love to learn all about the ocean in our house and when we can, we like to visit it, too! This easy ocean activity proves that you don't need a lot to see just how awesome the ocean truly is.
If you're looking for a fun activity for the kids to do inside while they're waiting for the warmer weather to arrive, they're certain to love this simple ocean layers activity for kids!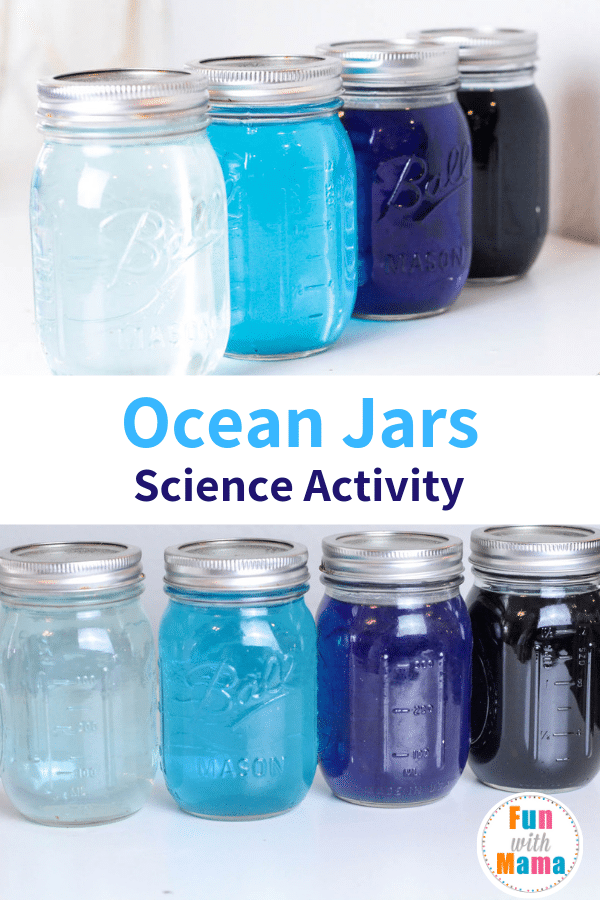 Exploring Ocean Layers Science Activity for Kids
The ocean is a vast portion of the world, but we are still learning about it every day. In this science activity, you will use containers dyed various colors of blue to represent each zone of the ocean and discuss what goes on inside each layer.
This is a fun and simple activity that makes a fun science demonstration on the concept of oceans. Kids will love learning more about our oceans, particularly during the summer months or right before a trip to the beach.
We've done this one a few times and the kids always love it. It's simple yet fun and it keeps their attention and excitement as well.
Rainbow Colors
Science experiments are a favorite in our house, hence why Fun With Mama has a YouTube channel filled with science experiment ideas for kids. Come and follow along!
Check out the Fun With Mama's Kids YouTube Channel here.
The science of the exploring ocean layers activity: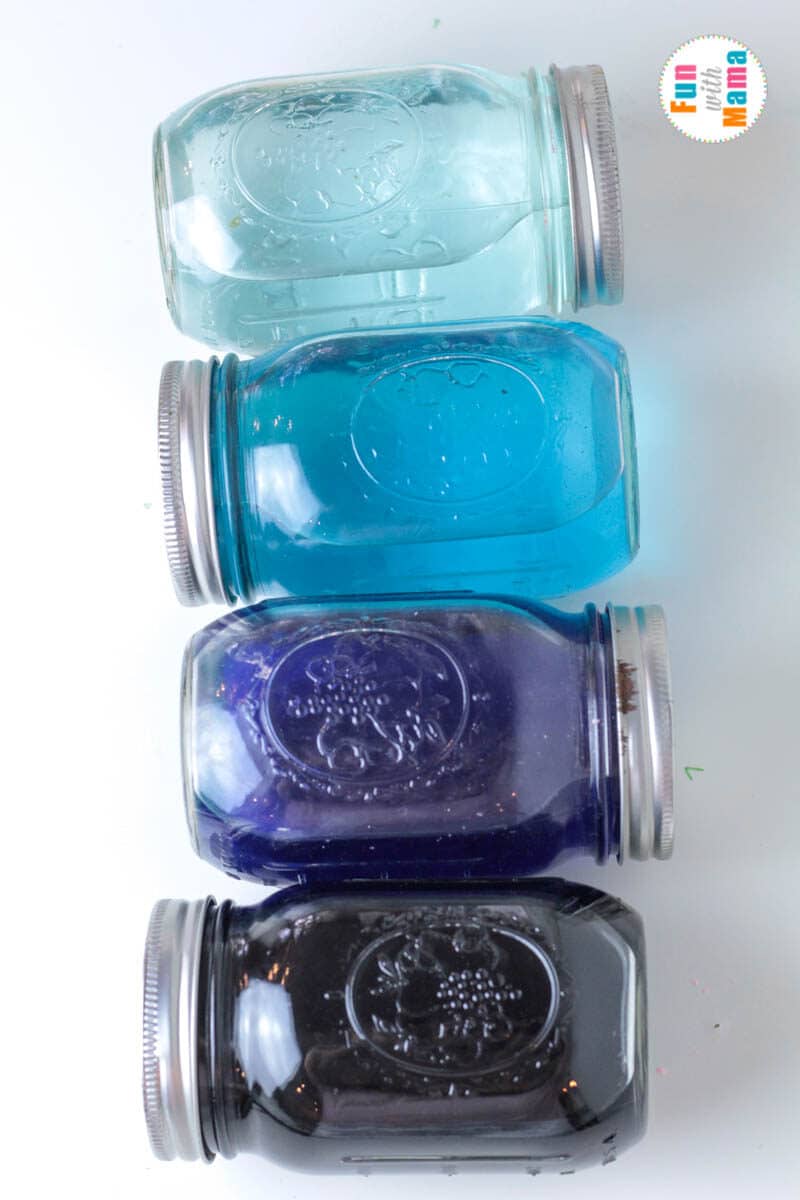 The ocean is divided into many zones, but commonly, the layers are grouped into four main segments. Each segment is labeled from lightest to darkest. The common 4 ocean layers are:
Sunlit (animals like dolphins, most fish, and sharks live here)
Twilight (animals like octopi, whales, and jellyfish live here)
Abyss (some eels and angler fish live here)
Trench
Take some time to learn all about these ocean layers so that the children understand how the ocean is different.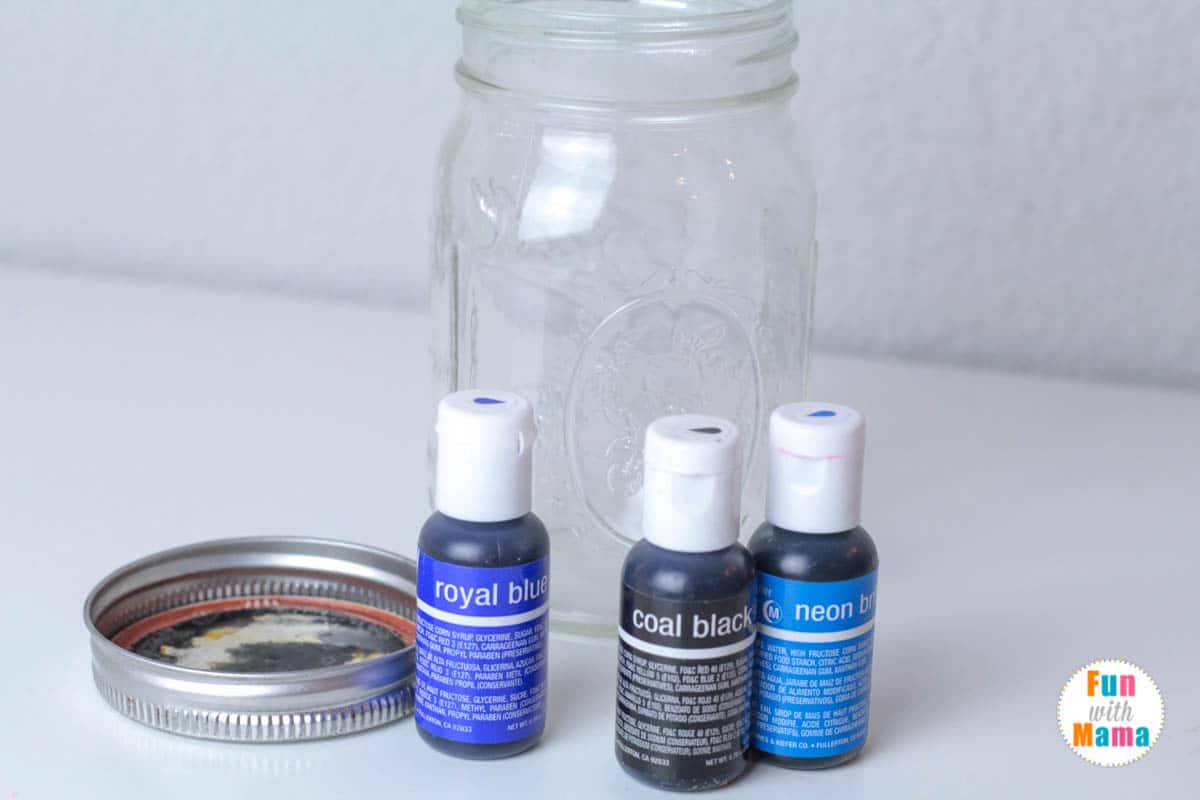 What you will need for the exploring ocean layers science activity:
Black and blue food coloring
Water
4 containers with lids (we used jars, but water bottles will also work)
Paper
Marker
Small ocean animal toys (optional)
Exploring ocean layers science activity directions:
Fill each of your 4 jars with water. Add black food coloring to one jar. In the other three jars, add varying gradients of blue from light to dark. Each of these jars represents an ocean layer.
Discuss the names of each of the common ocean layers and what goes on in each layer. It may surprise kids to learn that only the top 2 layers have most of the life in the ocean! It's rare for fish to survive in the deeper areas of the ocean because the pressure is too great.
Use paper and makers to label each layer of the ocean.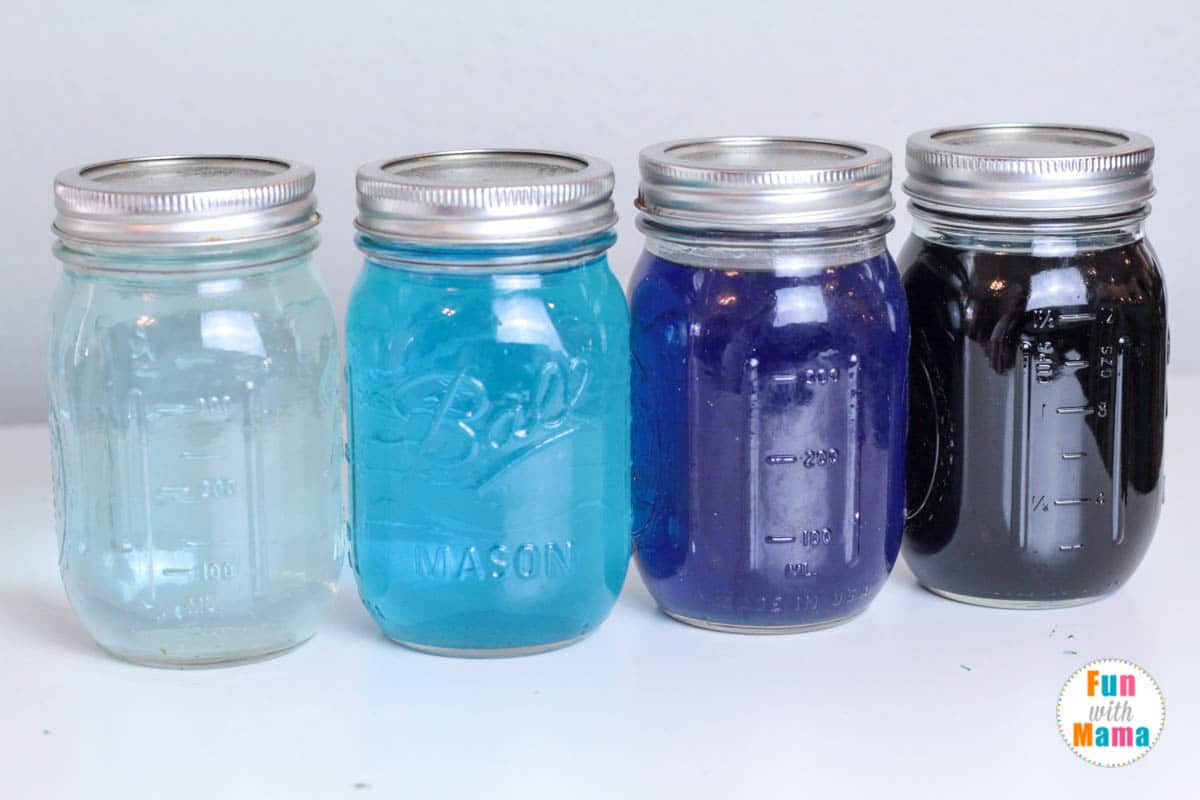 If desired, place toys of the appropriate fish that would live in that zone inside each jar or container.
I hope you enjoyed exploring this ocean layers science experiment for kids. This is one of our favorites in our house and it's so simple and fun to do!
More science experiments for kids:
Growing a Grinch Heart Science Experiment
11 Experiments That Failed: Science Activities For Preschoolers
Rainbow Colors Science Experiment For Kids
29+ Best Science Fair Projects
Easy Rainbow Skittles Science Experiment
Check out this ocean animal activities pack
GET THE OCEAN ACTIVITIES PACK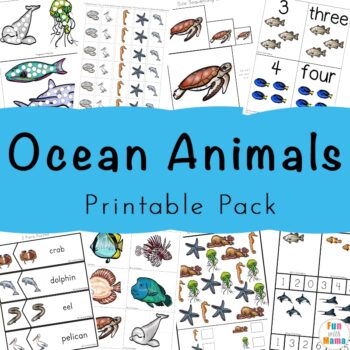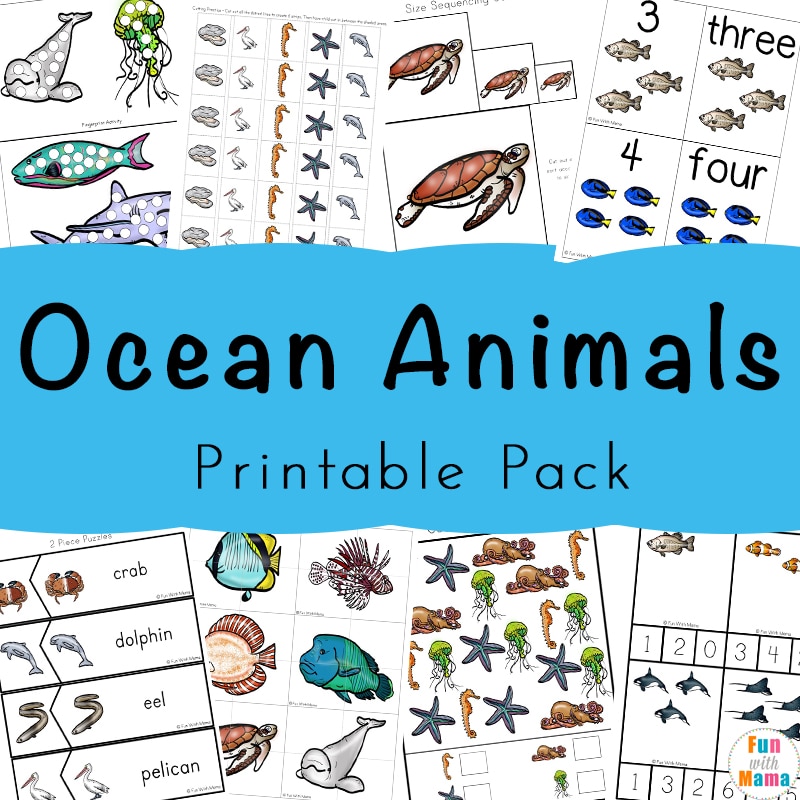 Explore under the sea with this fun ocean activities pack. Available in color and black and white with math and literacy activities.