Help your little one learn the letters of the alphabet with this fun winter alphabet matching activity! Snowman printables are perfect for wintertime learning and fun!
Young children will love placing the correct lowercase letter hat on each of the uppercase snowmen, and you'll be amazed at how easy it is to put together. This really is the perfect alphabet activity for preschoolers and young children.
Be sure to check out my Snowman Shape Playdough Mats for even more early learning snowman activities! You can never have too many free snowman printables and activities.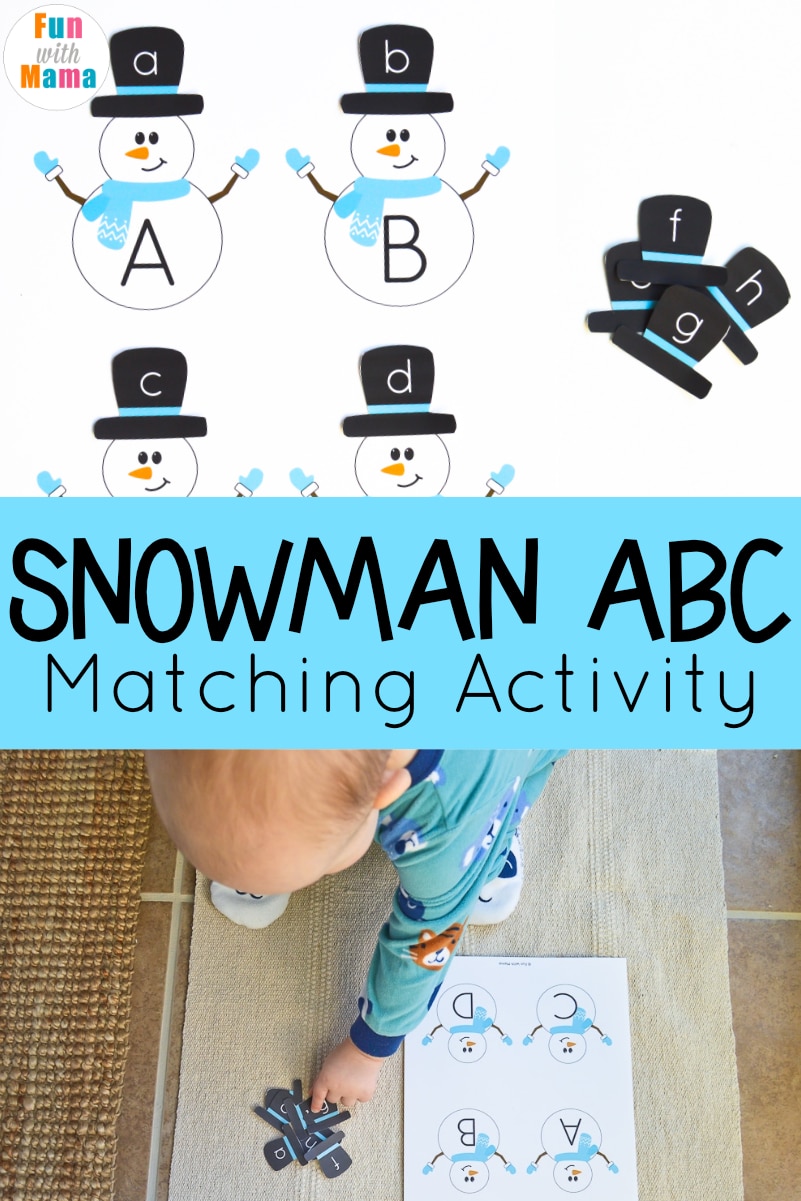 Preschool Snowman Printables – Alphabet Matching
What I love about this fun matching activity for preschoolers is that it's creative and fun. My kids are obsessed with snowmen and love using anything snowman for learning.
Use these snowman printables for kindergarten, toddler learning, and more! Great for all age groups to work on their alphabet matching skills.
Fun Snowman Alphabet Matching Activity
Pleases note that affiliate links may be used in this post. That means that if you make a purchase, at no extra cost to you, this site will earn a small commission.
Materials Required:
Laminator or Self-Sealing Laminating Sheets
Scissors
We believe a strong foundation in literacy is the cornerstone of a child's education. And it all starts with learning those ABCs! This alphabet matching activity will give your child the practice they need to differentiate between lower and uppercase letters, while also having a little winter fun.
How To Use These Free Snowman Printables
To create your snowman alphabet matching activity, go ahead and print the pages at the end of this post onto some cardstock. We love using cardstock because it's much more durable than regular computer paper which makes it perfect for little ones.
Cut out the individual snowman hats and run them and the full snowman pages through a laminator. Alternatively, you could use some self-sealing laminating sheets, which are a great option if you're short on time, or if you don't own a thermal laminator.
By laminating the sheets, you're adding yet another layer of protection that will allow your child to reuse this activity again and again! Plus, the printables are safe from small fingers that may accidentally cause rips and tears.
Once your sheets are laminated, take a moment to cut out the individual snowman hats. Don't worry about being too precise during this part as the edges will be clear and virtually undetectable.
Now, go ahead and place one side of a velcro dot over each snowman's head. Then place the corresponding dots on the back of the snowman hats.
Make sure you align both dots properly so the hat will be centered directly over the snowman when velcroed. This may seem complicated but it's very simple!
For a video demonstration of how this can easily be done, be sure and check out this Ice Cream Alphabet Matching post.
In that video, Nadia explains how to make the most of your alphabet matching activity, and shows a great summertime alternative to this winter-themed one.
You are now finished assembling the printables and your snowman activity is ready to be used!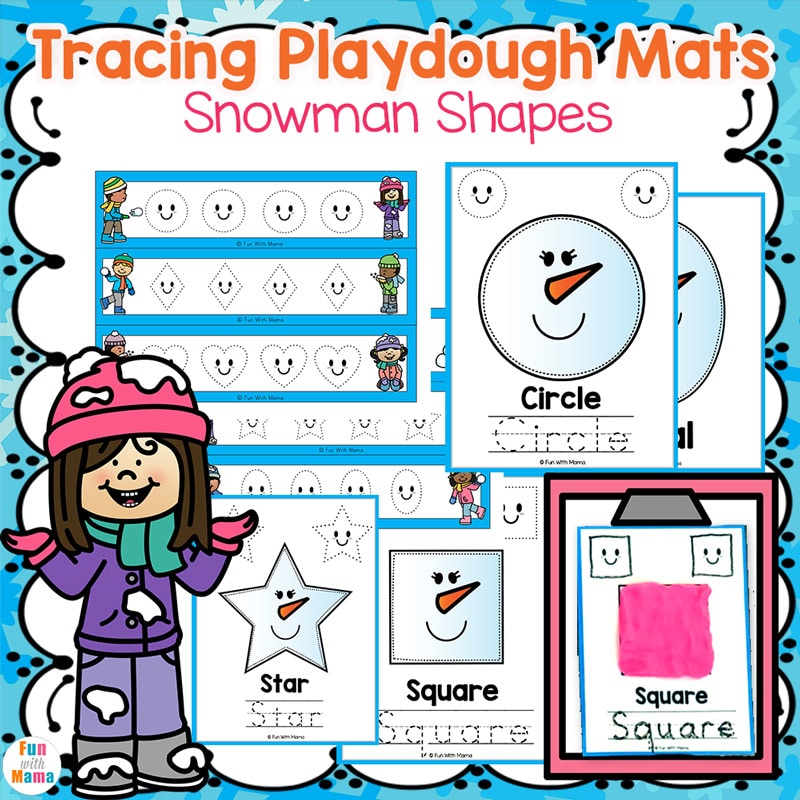 Check out these snowman themed play dough mats
Using The Snowman Alphabet Printables
To use the printables, spread the snowmen and the top hats into two piles and have your child choose a snowman. You could go in order or keep it random.
This is a great opportunity to let them read and practice making the sound of that particular letter.
After they've identified what the letter is, have them look for the top hat with the matching lowercase letter. Once they've found it, let them stick the tophat on top of the snowman.
More Fun Alphabet Matching Ideas
If you're looking for even more fun ways to use these ABC printables, try printing two copies of the printable pack. They can now be used in a fun game of Memory!
Additionally, we've included a set of blank snowmen and top hats so you can create your own activities. Try spelling out your child's name or short sight words. The sky is the limit!
How to store
If you're wondering the best way to store your printable Alphabet matching activity, we've got a great tip.
Try 3-hole punching your snowman pages and placing them in a binder.
Then, slide the top hats into a clear sheet protect and place it in the binder as well.
You can pull it out for your child to use again and again!
Get The Snowman ABC Matching Printable here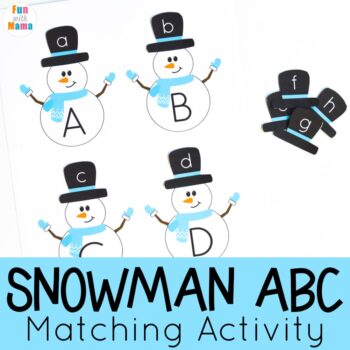 Already subscribed? No problem. Just enter your details above so we can send the printable activity right to your inbox.
More winter theme activities to try
Since this activity is sure to be a hit, don't forget to try out some of my other great activities for kids!
We love this Snowmen at Night: Free Color Sorting Mats for Winter Fun!
They'll also love using this Snowman Dress Up Busy Bag.
I highly recommend checking out these 23 Read Aloud Snowman Books For Preschoolers!
In addition to the ones listed above, make sure to check out these fun snowman activities, too:
When it comes to Christmas snowman printables and snowman free printable for learning fun, we've got you covered with so many great choices!