Looking for some more snowman activities to add to your preschool winter activities math center? Then these awesome shape playdough mats are great because you can use them as tracing mats, playdough mats and in combination as shape tracing and shape playdough mats.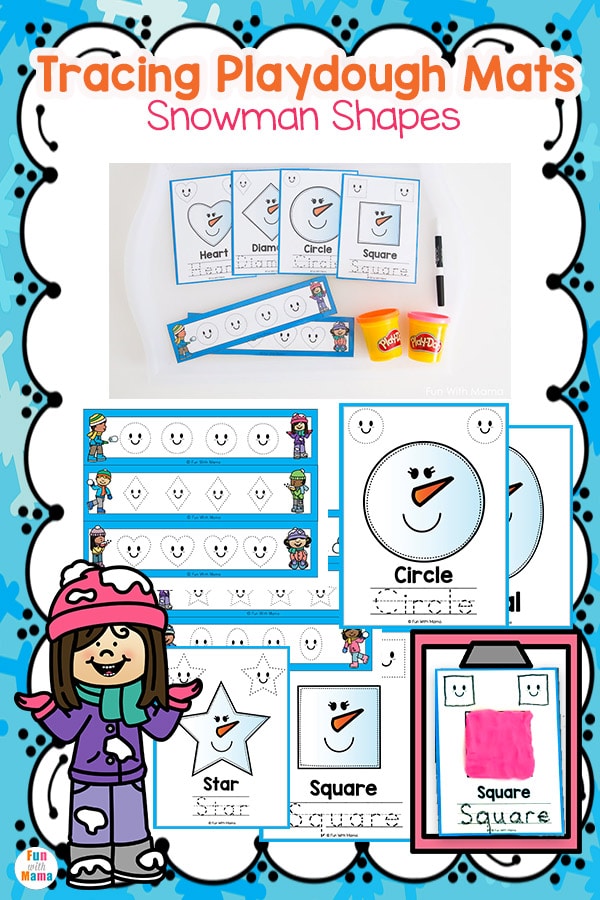 Snowman Playdough Mats
Winter is such a fun time of the year for activities! The arctic tray activity, where we learned how to make instant snow was exciting. We've done the snowman craft already and we are working on early math skills with these winter pattern cards and number playdough mats.
My daughter already recognizes all her 2D shapes, the 2d shapes worksheets were wonderful for this, I have also incorporated a lot of Colors and Shapes Activities For Preschoolers
As you may have seen, I put kids play trays together for my daughter. If it fits on a tray, it goes in a tray. This minimizes mess and gives my daughter a clear "work" area.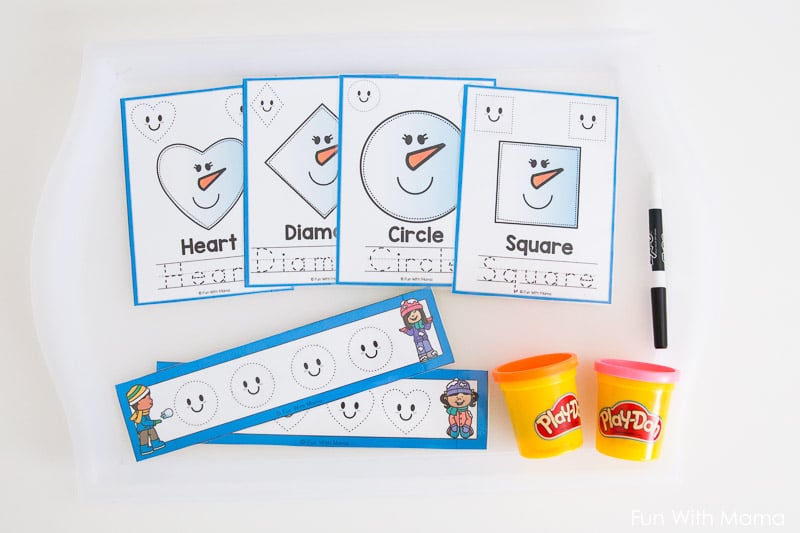 You can use them in a few different ways. You can use the one without the tracing words to play a memory match type of game with your class.
You can also place the shapes around the room and have children jump on the correct shape. (You can even just cut around the actual shape and have the class jump to the shape.
They can be used with expo markers, playdough, both or just one of them.
You can check the preview file of what is included here.
The shapes that are included are:
circle
diamond
triangle
rectangle
square
heart
oval
pentagon
star
hexagon
octagon
There are a few other shapes included, but they are not a part of the tracers since I did not have shapes for that.
I have also included some tracing cards with the most adorable little clip art. It begins with a basic curvy line, which is a foundational skill of getting children to be able to write shapes. They are also good for left to right progression and it is a good crossing the midline type of activity.
You can get the full tracer mat activity pack here.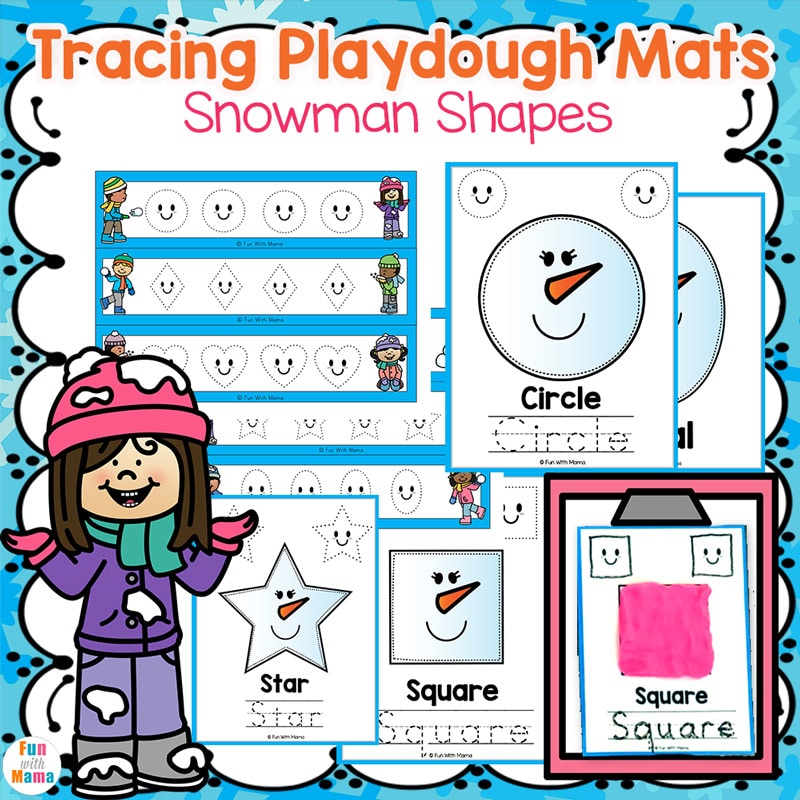 Get the snowman playdough mats tracer sampler here:
Check out my
arctic snow sensory bin
here.