Do you need a simple activity to help kids practice counting and number recognition? This free printable book of shapes features 5 different 2D shapes to help beginners start to recognize shapes. Perfect for preschoolers and kindergarten students just starting school.
We've always had really good luck in our home with this type of printable sheets because they allowed our children to learn at their own pace and be mindful of their work. Plus, when this book of shapes is printed out, you can literally sit down right next to them and be a part of that learning as well.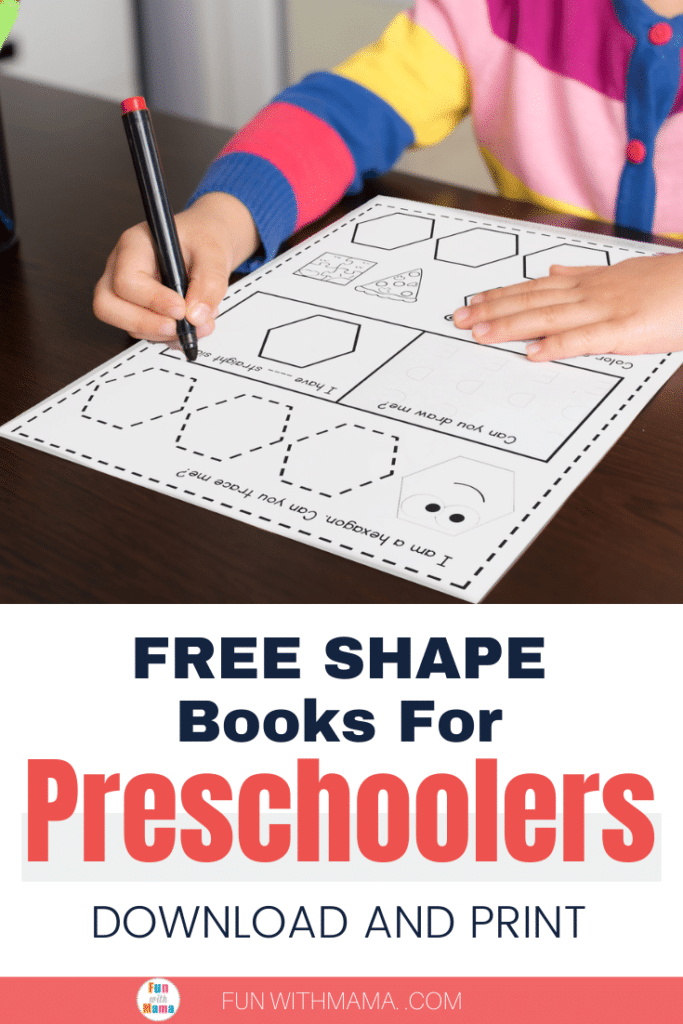 Printable Book of Shapes
Learning to recognize shapes is an early math skill and is something that many preschoolers can master without too much pressure.
Here's a cute LOW PREP activity to help your kids with shape recognition. Simply download, print, and use. It doesn't get much easier than that!
We designed the worksheets with preschoolers in mind, but you might also use it to introduce shapes at the Kindergarten level.
The kids will love being able to put together their own book and also use it for learning, too.
I know that our kids loved this activity because it gave them the chance to create a book that they could then showcase and proudly have to hold on to as well.
WHAT'S ON EACH SHEET?
Each page uses the same layout because younger children thrive on repetition. The invites the children to
Trace and draw the shape
Count the number of straight sides.
Identify a particular shape amongst 4 other "real life" items.
Decorate the shape.
We've kept it really simple and have stuck to 5 basic 2D shapes.
Circle
Square
Triangle
Rectangle
Hexagon
The book of shapes worksheets are black and white, for those of you who do not have access to color printing. We've designed a cute book cover so that you can create a printable book of shapes if you wish.
Let the kids decorate the cover and have fun in really making it their own! And since all the pages are black and white, you can work on their color learning skills as well. They can color away on this book and really make it their own.
PREPARING THE PRINTABLE BOOK OF SHAPES
Supplies Needed:
The printable book of shapes file (see below)
Copy Paper
Pencils and crayons
Printer
Stapler
GET THE SHAPES BOOK HERE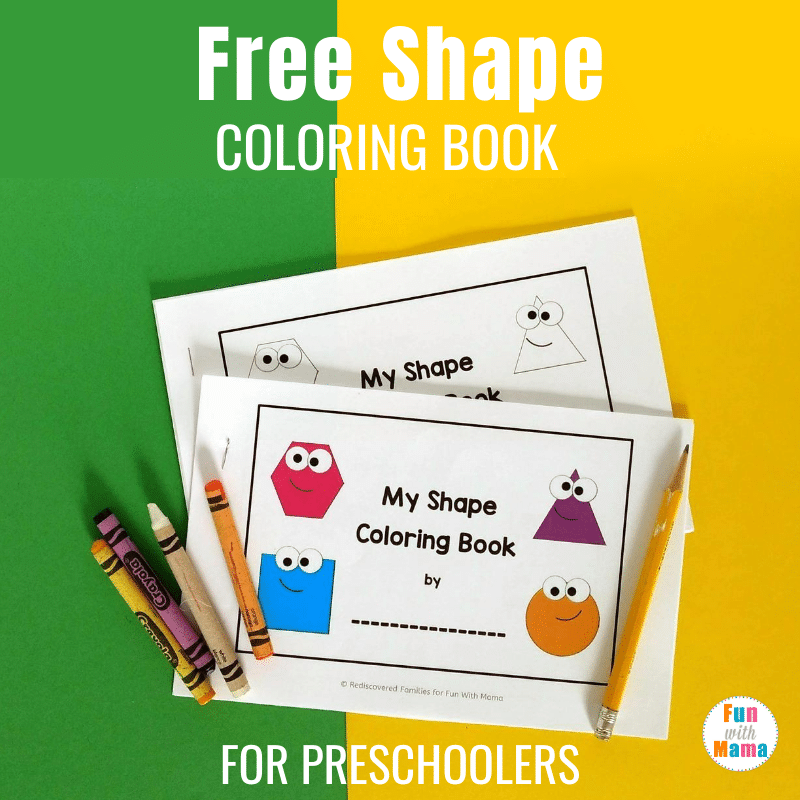 Already a subscriber? No problem. Just enter your details above so we can send this printable directly to your inbox.
How to print and create this book of shapes
Print a set of sheets for each child
Stack them with the cover on top.
Staple along the left side.

Our printable book of shapes covers two common core standards.
Describe objects in the environment using names of shapes
Correctly name shapes regardless of their orientations or overall size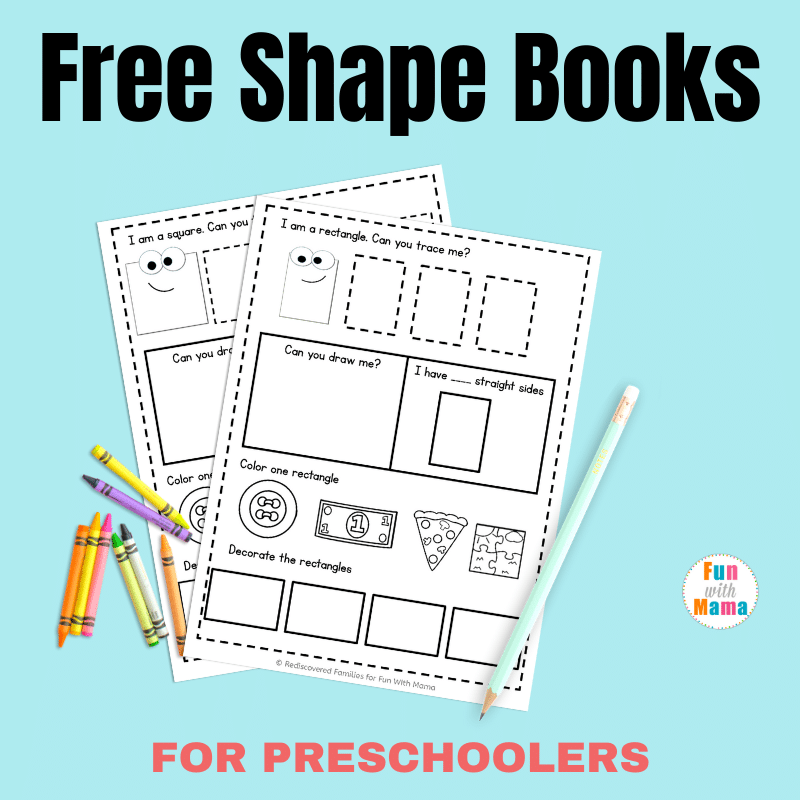 A FEW SIMPLE PRESCHOOL GAMES AND ACTIVITIES
Go on a shape hunt around your house or challenge your kids to find different shapes when you are walking outside. Snap pictures with your phone and make your own shape book.
Try some shape matching games with the kids
Make shapes with Popsicle sticks or pipe cleaners
Encourage your kids to play with pattern blocks. Older children will enjoy the challenge of pattern block activity cards.
Collect about 10 household items and have your child sort them by shape. Circles and squares/rectangles are the simplest.
Press shape cookie cutters into playdough. Here's a set with some basic shapes.
SING ABOUT SHAPES
Anytime you can combine singing with learning, it's always fun! Here is a sing-along shape song that the kids are certain to love.
Here's a fun video that covers both colors and shapes.
NEED SOME MORE ACTIVITIES TO PRACTICE 2 D SHAPES AND LEARNING ABOUT SHAPES?
What shape activities do you enjoy with your preschooler?