It's time for Summer! What says fun in the sun more than beautiful bright pink flamingos? Flamingos are such interesting birds and kids are always so fascinated with them because of their unusual looks. You can learn more about these wonderful creatures here! You can also use this pack as an add in to your Flamingo lessons as a fun way to practice basic concepts such as colors, shapes, and letters. We always look for creative ways to do hands on alphabet activities for kids .
Flamingos Preschool Activity Pack
Alphabet letter matching activities are always a sure hit in our home especially when there is a mommy and baby aspect added to it. My kids loved the alphabet letter egg matching and they especially loved the Mommy and baby penguin letter matching activity too. This activity takes it further by incorporating color matching, shapes and MORE!
Materials Required:
Please note that affiliate links may be used in this post.
scissors
laminator, clear contact paper, or clear tape to protect them for reuse
Instructions for set up and use:
Set up is fairly simple. Just cut along the dotted lines on each page except the shape pages.
There are three different activities included. The first is a color match game. Match the babies to their mommas based on color.
Flamingos Printable Pack http://bit.ly/2w3kKve Click to Tweet
There are eight babies that need to be matched to their mommas. Notice that flamingo chicks are hatched in mud nests instead of nests made from straw like a lot of other birds. Another interesting fact is that both the mom and dad flamingo care for and feed the chicks.
The second activity is an Alphabet matching game.
There are a few different ways to use these letter flamingos. The can use them to spell out their name, match upper and lower case letters, or put the alphabet in order from A to Z. Which way would best work would depend on the child's developmental level and what skill you would like to practice.
For more color matching activities download the printable bingo colors game.
To use them to practice their name:
Make sure there is enough letters, you may have to print more of a certain page. You could select to print just that page instead of the whole pack again.
For younger kids: Write out their name on a piece of paper and have them place the letters in the correct order to spell out their name.
For older kids: Have the child find their letters to spell out their name from the pile.
The final activity is focused on shape. These would go great in a dry erase book. With this activity they will trace the shape and then the name of the shape.
We had so much fun working with this pack. The baby flamingos were my preschoolers favorite part. She thought they were just too cute. She enjoys spelling her name out with images which has made learning to spell her name not only fun but easier!
For more beach preschool fun, check out this printable 19 page Preschool Let's Go To The Beach Book.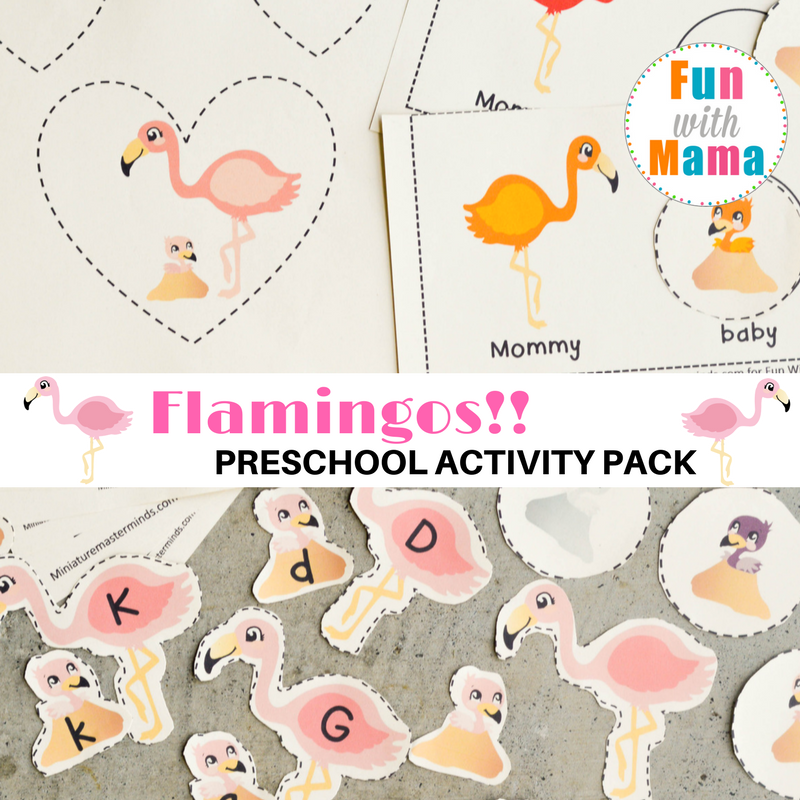 Get the Flamingo Activity Pack here!
You can find more preschool colors and shapes activities here and check out my favorite Flamingo Baby items.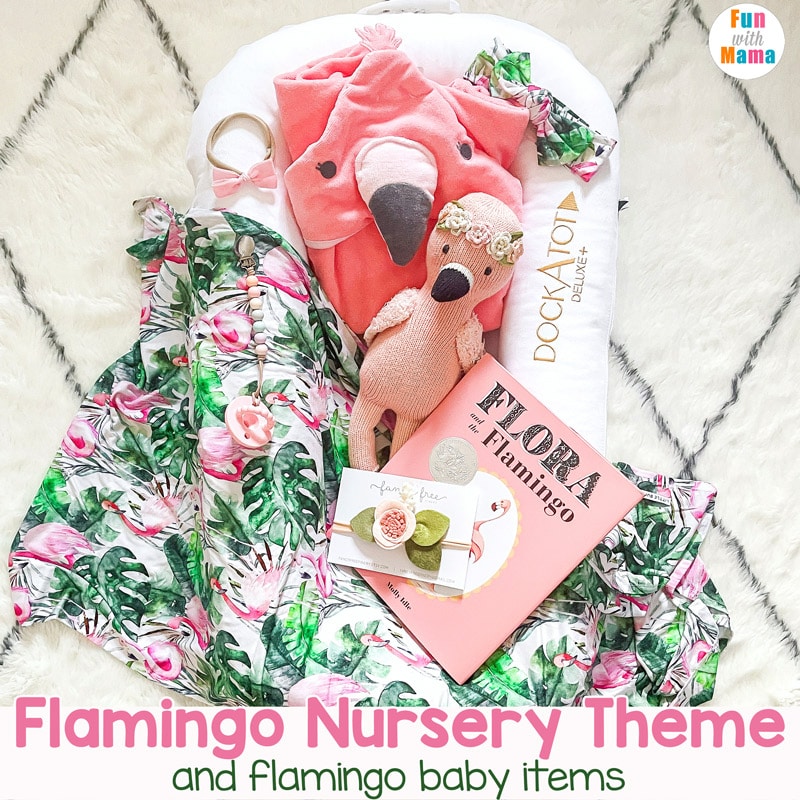 More Alphabet Activities: