You don't want to miss out on these Shape Coloring Pages for preschoolers! This FREE 2D Shape Coloring Book is a great way for them to create their own book and color it as well.
Check out our cute shape coloring books for Young Learners! They're easy to prepare and a great way to introduce preschoolers to shapes. This printable book offers multiple shape coloring pages that not only help your child to identify shapes but also lets them be creative as well.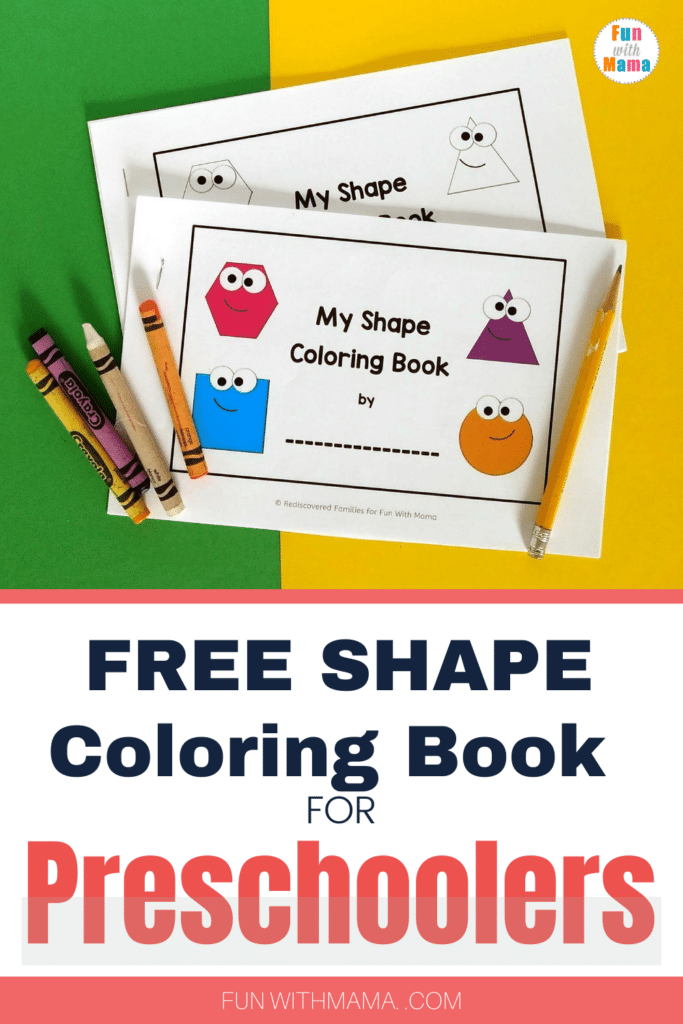 Free 2D Shape Coloring Book – Shape Coloring Pages For Preschoolers
Learn about shapes with these shape coloring pages. This FREE printable shape coloring book will teach your children to recognize simple 2D shapes! Click through to grab your free book.
Fun Shape Coloring Pages for Kids
Shapes are all around us and your child interacts with them daily. They build with the rectangle and square blocks. They watch parents cut a pizza into triangles and move the wheels of a car round and round.
Why not build on that informal learning with something a little more structured? Most kids love to make small books, so we've created a cute shape coloring workbook.
It is designed for early learners who are just beginning to recognize and learn their shapes. Learning about shapes encourages the development of early math skills that will benefit your child in Kindergarten.
This activity would pair well with our free 2D shapes worksheets.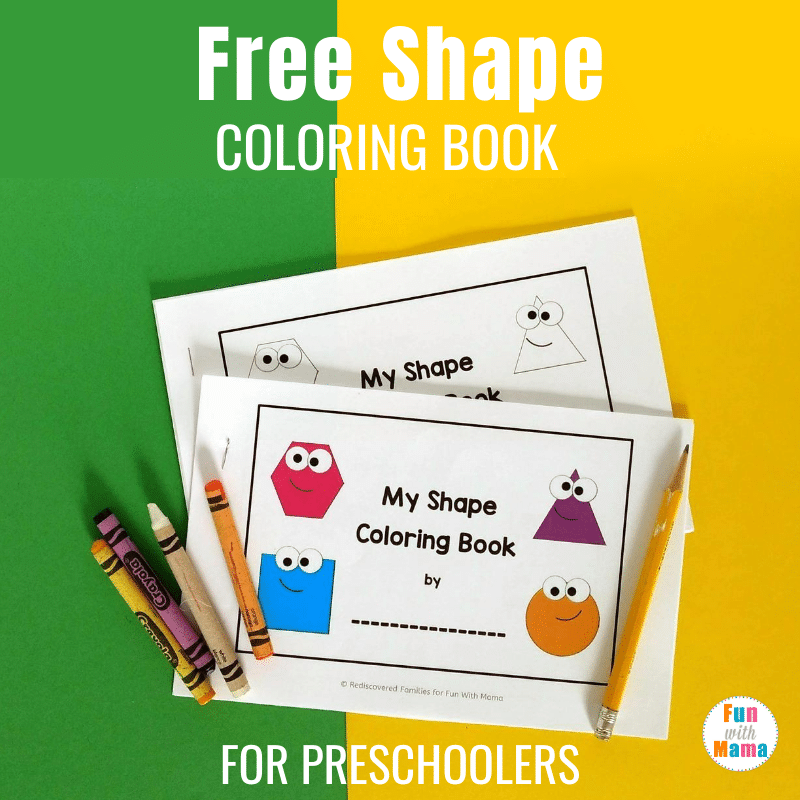 WHAT'S INCLUDED IN THE PRINTABLE SHAPES COLORING PAGES?
The spring printable coloring pages and workbook introduces the children to 5 basic 2D shapes.
Circle
Square
Triangle
Rectangle
Hexagon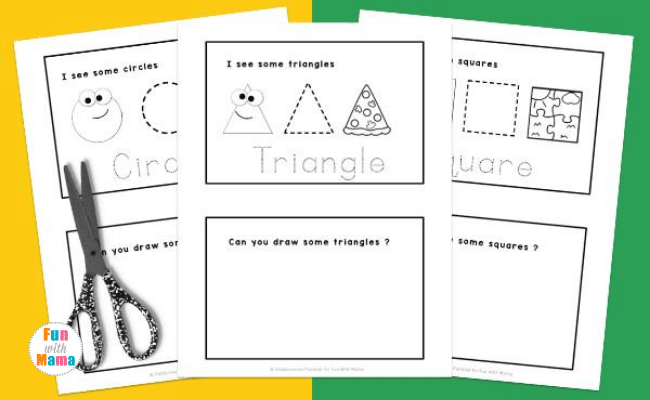 Each shape has two pages. The first includes a friendly-looking shape character, a shape to trace, and a picture of a real-life object that is the same shape. The shape is introduced with a short that follows the same pattern, so it is easy to read.
The second page invites the child to draw the shape.
Kids will be working on early math skills, shape recognition, and will have the opportunity to trace and draw the shape.
The pages are black and white so that you do not need a color printer.
SUPPLIES NEEDED FOR THESE SHAPE COLORING PAGES
Free printable shape coloring book file (below)
Printer
Copy Paper
Stapler
Crayons
Paper cutter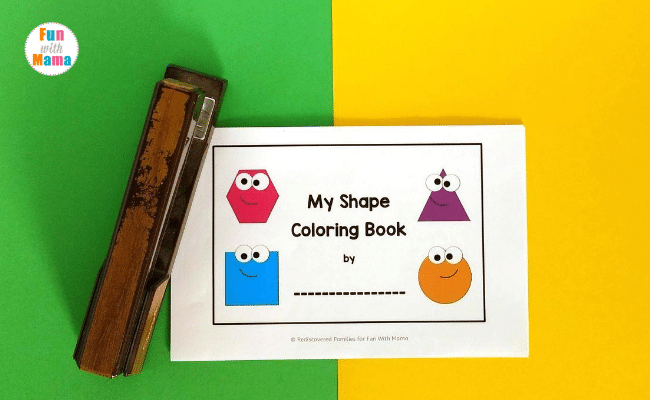 PREPARATIONS
Download and print the file (below)
Cut each page in half
Stack the pages with the cover on top
Staple along the left-hand side of the book.
Note: when printing the pages and workbook, select the fit option (rather than actual size.) You'll find these settings in the printer window where you can select the size.
USING THE SHAPE COLORING PAGES
Now that the books are made, it's time for some one-on-one learning with your child
Slowly read through the pages together. Invite them to help you count the number of sides of each shape and see how many corners or points you can find.
Encourage your child to color the shape characters and real-life objects. Then trace over the shape and work together to fill the blank page with the shape. How many rectangles/squares/ circles can you draw? Can you draw different sizes?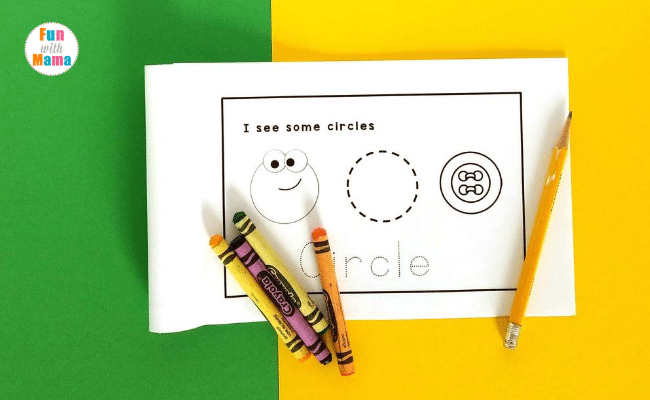 If you have time you could go on a shape hunt around the house. How many of the shapes can you find? Keep the learning light and fun. It may take your child a while to learn their shapes. This is not a reflection of their intelligence. It takes a while to build the pathways in the brain and that happens at a different pace for every child.
Make a point of revisiting the book often. It is a fun refresher and children love reading their own books.
LOOKING FOR MORE SHAPE ACTIVITIES?