This Symmetry Art Activity is so much fun for all ages to do! They'll love being able to create half a picture to "magically" watch the other half appear!
We've done this simple symmetry painting activity time and time again and it still hasn't gotten old. The kids love it because it's really cool to see the other side mirror the one that they just painted.
Plus, it opens up the possibility of talking about symmetry and how it applies to our everyday lives.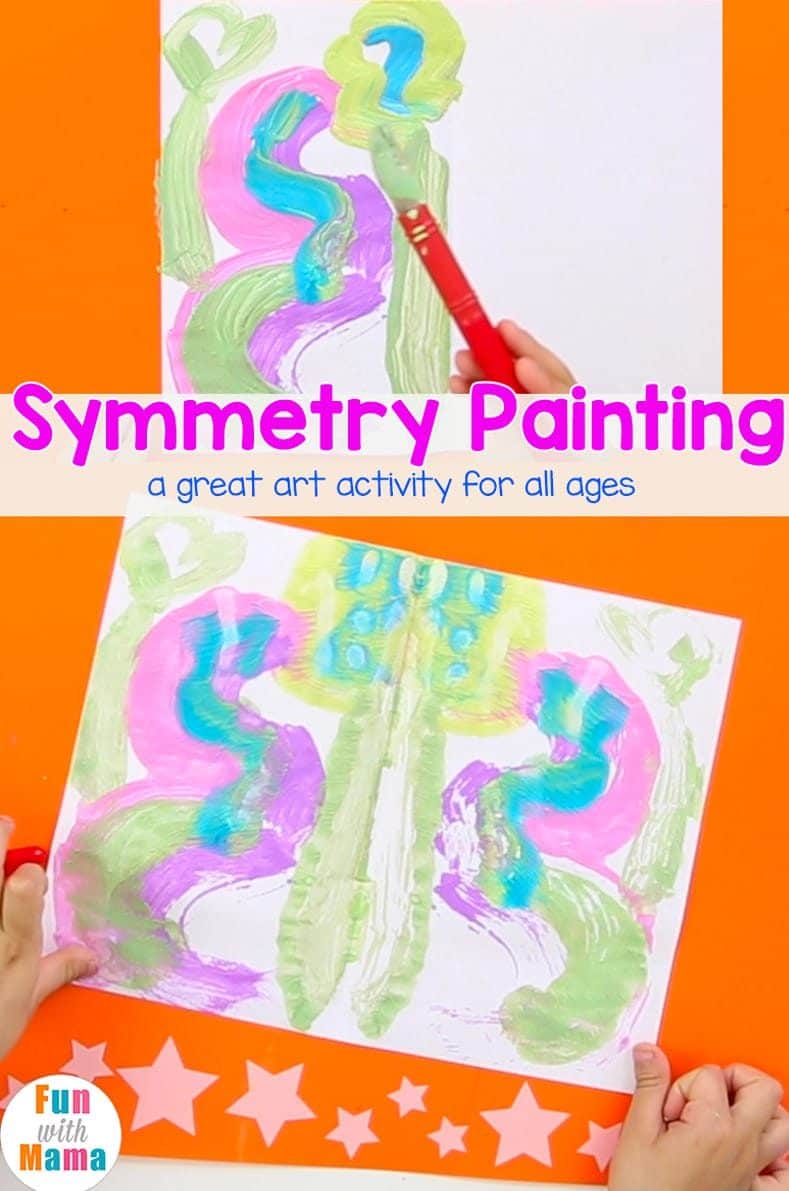 Symmetry Painting – Fun Art Activity For All Ages
The other great thing about this symmetryart activity is that it's ready to go in just a few moments of time. We set this craft up easily at our kitchen table but it's also great to do anywhere you have a flat surface and aren't worried about the potential of a mess.
And as long as your child is careful, there won't be any messes to worry about. But just know that some of that paint might squish out from the paper so it's a good idea to have something underneath of it just in case.
All you need are a few simple supplies and your children will be creating and showing off their symmetrical artwork over and over again.
Supplies Needed:
My recommended art supplies:
You can find my favorite painting supplies here —> Painting With Toddlers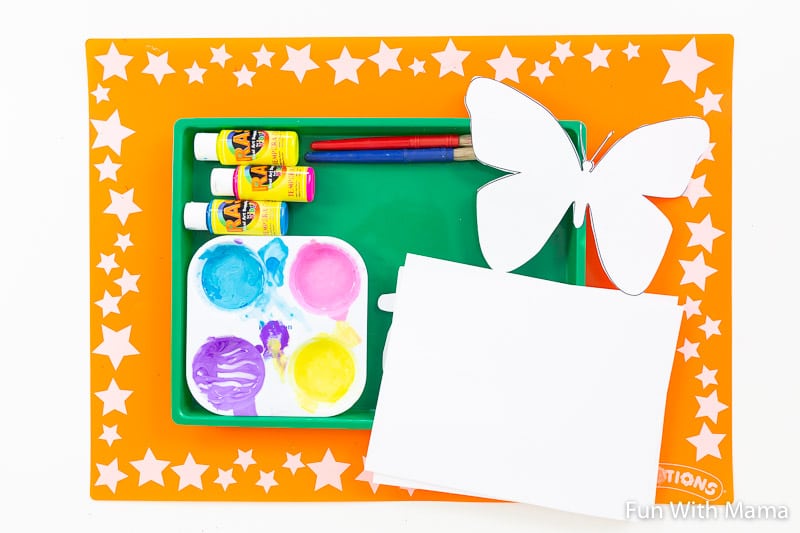 How to do Symmetry Art
Start by taking the paper and folding it in half.
Then, ask your child to paint only on one side of the paper. (Make certain to show them where the fold line is so they don't go over.)
Let your child paint a shape or picture on half of the page.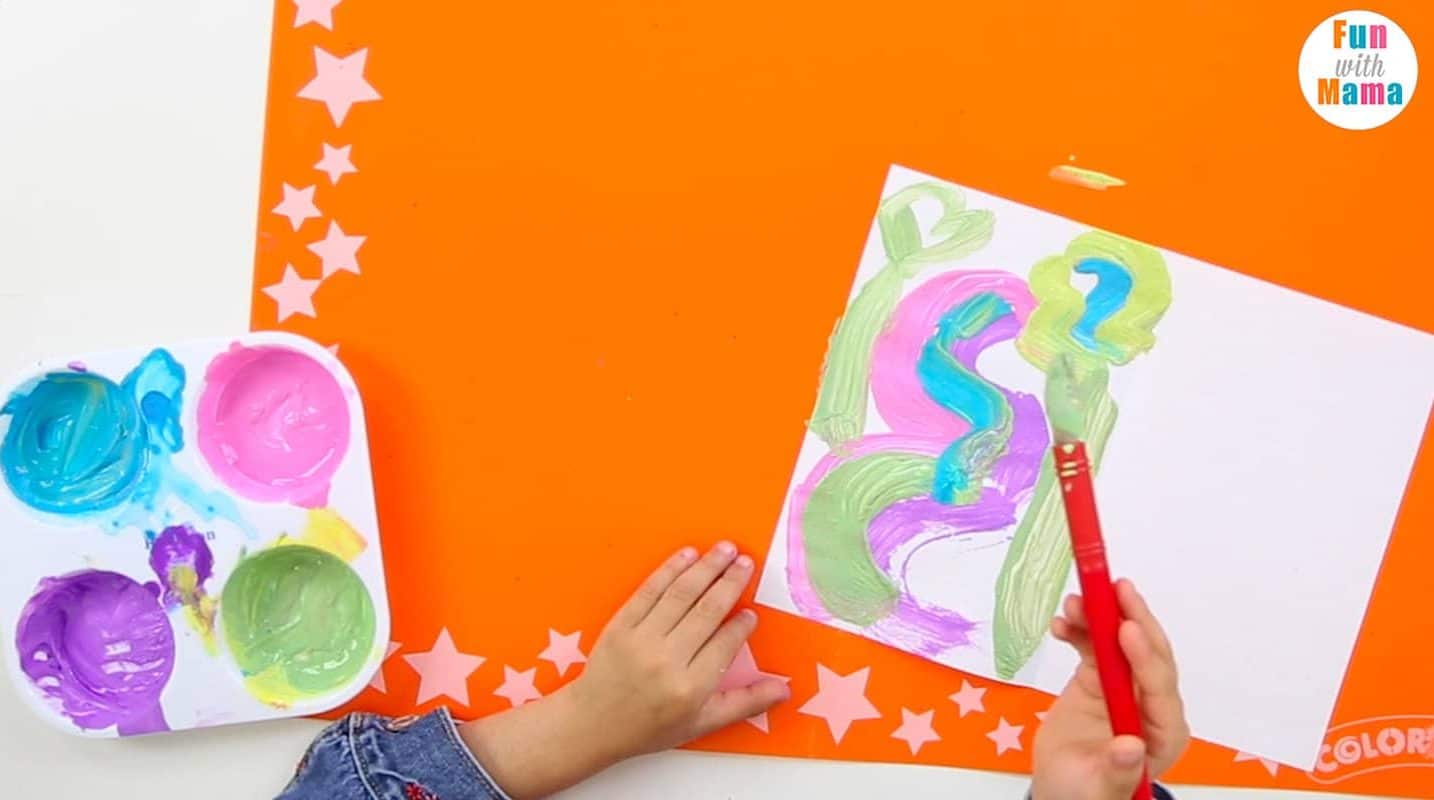 Once they're done, fold over the page and press the design on to the other half.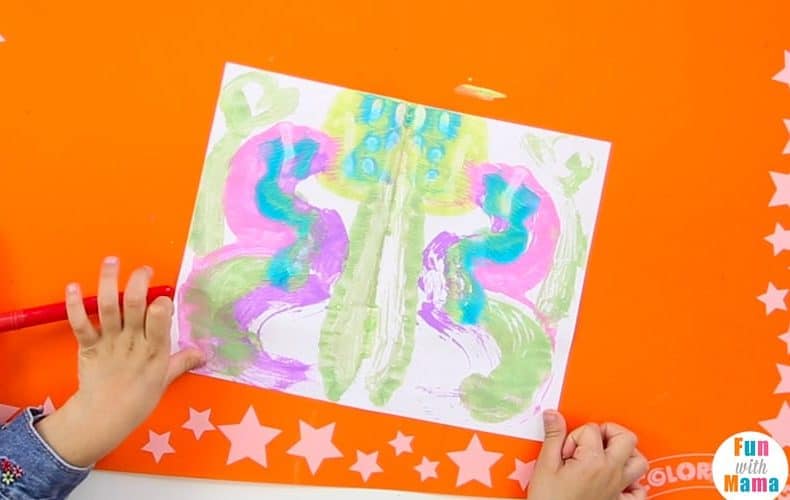 You can easily do the same thing with the butterfly template as well. Just have your child paint half the butterfly, then fold over to create the same look on the other half.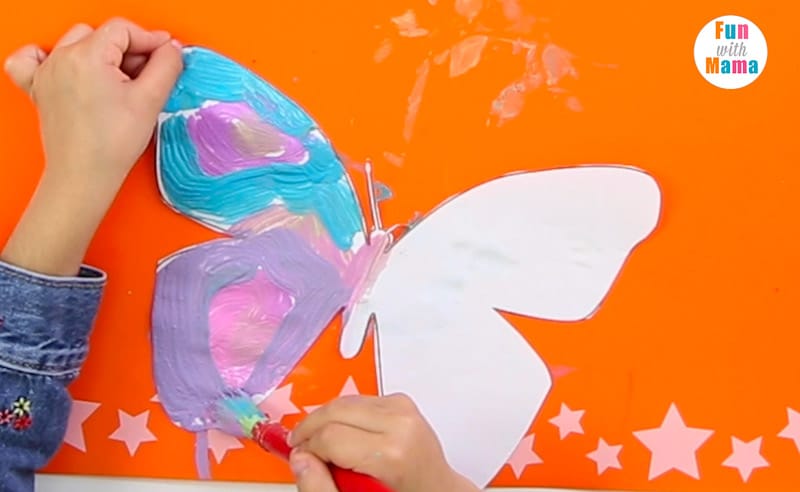 See how it looks the same while only having to do half the work? They're going to love that they created one side and made it look the exact same on the other! That is called symmetry!
You can even branch out and try other methods of painting, too.
More fun ideas for symmetry art painting
Have fun brainstorming together on other ways that you can make symmety in art. There are a lot of ways to be creative with this!
One other idea that we did was take and squeeze three drops of paint directly in the middle of your paper fold.
Then fold it over and have your child move the paint from over the paper.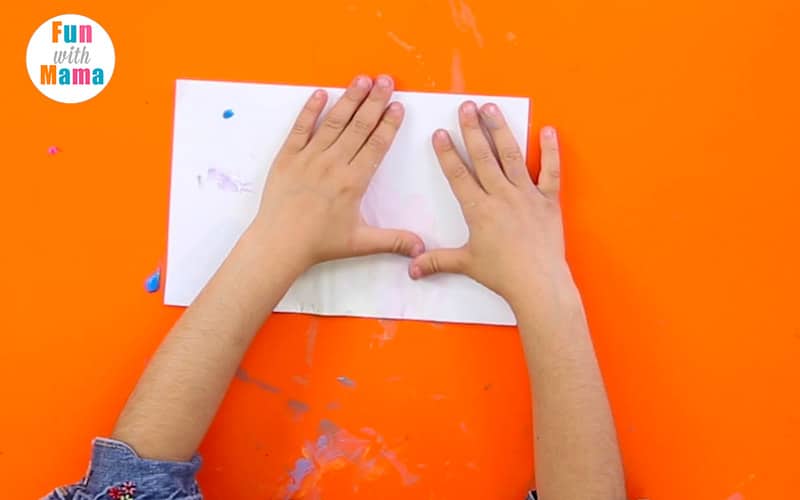 Open it up to see a really cool and unique design!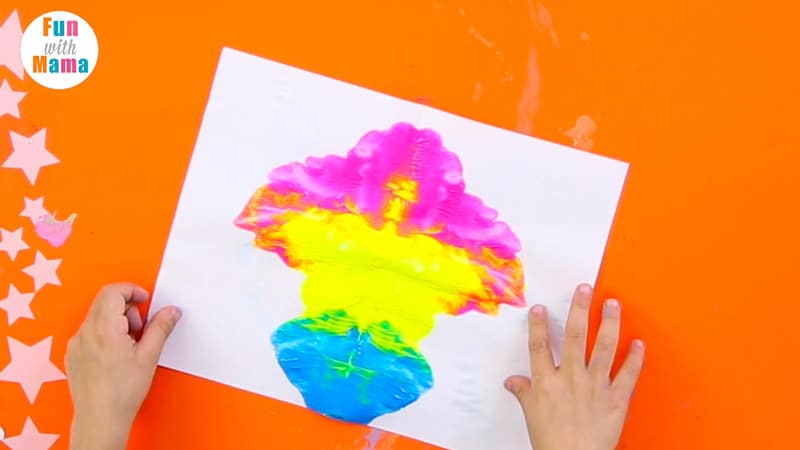 This is such a simple art activity that can have a different look every single time.
What ages can do Symmetry Painting?
This art activity is great for all ages! As long as you're there for supervision, let them have fun painting. Just be there to answer any questions and watch them create a masterpiece right before your eyes.
Related post: Check out The Best Watercolor Supplies For Kids
Like this fun painting activity for kids?
More Fun Art Ideas