The exciting time has come again for us to play with the Kiwi Crate box. In this post you will find our KiwiCo review and a Kiwi Crate promo code.You can find all of our Kiwi Crate Reviews here. Also, check out my Koala Crate Review here.
Kiwi Crate is a kids activity box. You can learn more about Kiwi Crate here. . This is my daughter's favorite mail day! We can barely get it in the house fast enough before she breaks it open and soaks in all the fun and learning. That is my favorite part. The activities are fun for both of us, incorporate a ton of hands on time and the new things that she learns is exciting all around.
Don't forget to check out the exclusive Kiwi Crate coupon code at the bottom of the post so that you too can order a box. You can find updated Kiwi Crate coupon codes on our Kiwi Crate Promo Code page.

Kiwi Crate Reviews: Solar System
There were three activities in this box. The first was to create a Meteor Launch Game, next was to paint Solar System stickers and last was to create a Solar System Mobile. The hardest part was to choose which project to do first.
Meteor Launch Game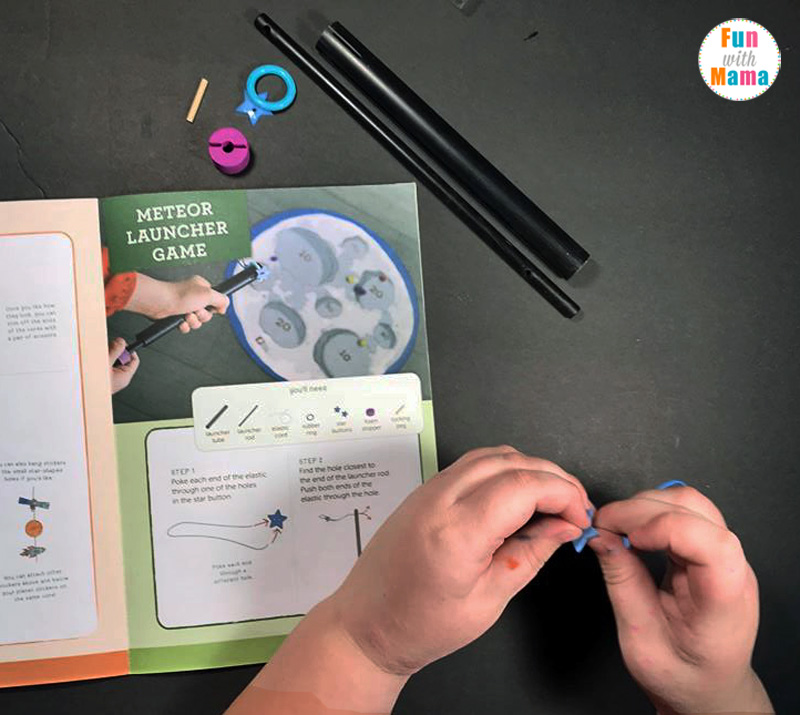 We decided to make the Meteor Launch Game. The instructions in the pamphlet provided gave us everything that we needed to put together this game from just the pieces included. My favorite part about this activity is that it included various aspects that helped strengthen fine motor skills. Specifically threading buttons and feeding the string through the launching tube.
This game also had a landing sheet that had point values. This was great for helping with addition.
Painting Planets
The second activity is the first part of the last activity. There were two sheets of planet and other solar system stickers that were blank. The kit came with watercolor paints and a paint brush. The activity was the paint the stickers in various patterns and colors. This was a little tedious for my daughter because there were so many stickers. She did paint them all but the patterns became less and less as the activity went on. She still had fun, she just wanted to get to the next part.
I liked that the water color paint dried quickly so we could move on to the next part.
Solar System Mobile
This was by far the coolest activity in the Kiwi Crate that we have done so far. We used the stickers that we painted as a majority of the mobile. The base is a cool wood piece that had stars cut out of it. There is also a paper lantern that had space for a real light bulb in it, to take the part of the sun. The painted planets circled around the sun and made glorious colors shine all over the walls. I guarantee this solar system mobile will have a permanent place in my daughter's room for a very long time.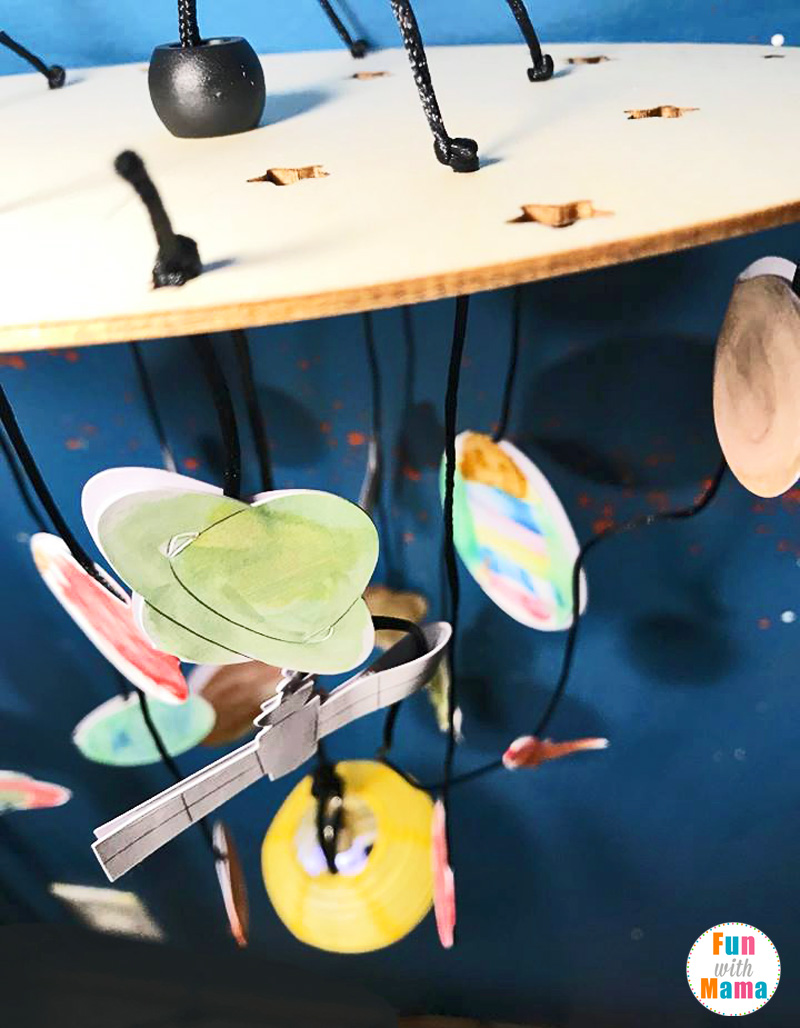 We love the Kiwi Crate. Besides my daughter getting excited over a box that is just for her every month, we both get excited that we can learn something new while interacting with each other. Could easily be the best time of the month!
KIWI Crate PROMO CODE
If you would like to purchase a subscription to Kiwi Crate use my Kiwi Crate coupon code FUNWITHMAMA30 to receive 30% off your first crate with a subscription of 3 months or more! The coupon also works as a Tinker Crate and Koala Crate coupon code too.
You can find all of my Koala Crate and Kiwi Crate reviews here.
Also, don't forget to check out my favorite kids monthly subscription boxes.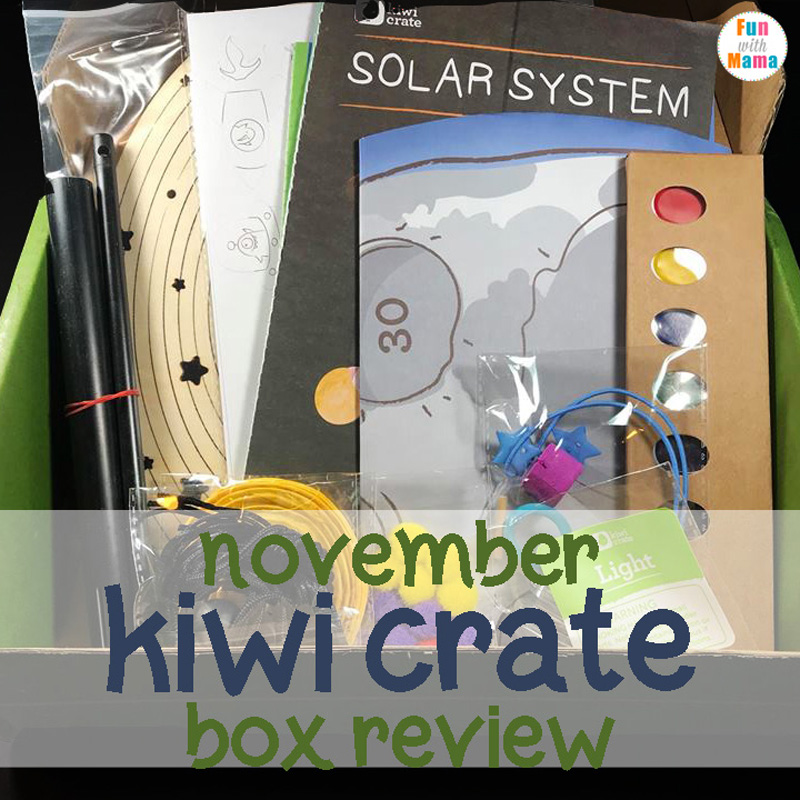 Check out this post for more kids activity box reviews.