This months Kiwi Crate December 2016 box review was the Arcade box. This post includes an unboxing of what is inside Decembers Kiwi Crate box as well as a closer look at each of the activities contained within the box. My 9 year old son and 7 year old daughter had so much fun with this box. We used this box as a weekend activity and it entertained them for almost two hours. You can find all of our Kiwi Crate Reviews here. They are always filled with interesting activities and crafts for kids!
You can find updated Kiwi Crate coupon codes on our Kiwi Crate Promo Code page.
Kiwi Crate December Box Review
Please note that affiliate links may be used in this post.
This month we received the Kiwi Crate Arcade box. Here's what is inside.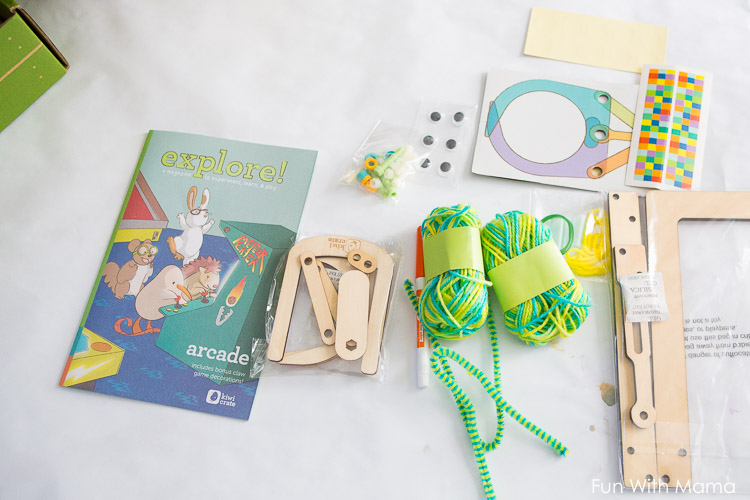 These are the items within the box.
The Kiwi Crate Arcade Box
When my 9 year old son found out that he would be building is very own arcade game he was so eager to start! He began by creating his hook. Then he created his 'toys' that the hook would be picking up.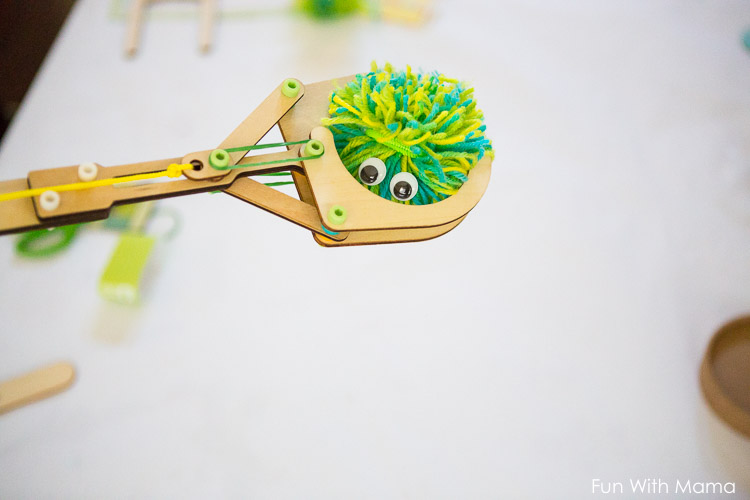 The next step was to create the actual arcade box. I was surprised by how much my 7 year old daughter and 9 year old son worked on this part of the project. They both worked together (don't you just love it when siblings play together without fighting). That was a definite win for me. They added all their stickers and finishing touches to the box.
I think it turned out really pretty. I also love that Kiwi Crate showed my kids a way to repurpose the box in a different way. This definitely made the kids think 'out of the box' to see the possibilities of any box that arrives at home.
Our Review and Thoughts
My kids loved the December Kiwi Crate box. They loved the arcade project and have played with this activity off and on for the last month (since they made it.) I also love that it needed minimal parent involvement as the activity was age appropriate for seven and nine year old children.
Please note that Kiwi Crate did not give me this box. I purchased subscriptions for a Koala Crate and Kiwi Crate Box for my kids.
Want to get a Kiwi Crate Subscription Box?
Go to Kiwi Crates website and have a look at all the different types of boxes that they have. Choose one that is age appropriate for your child.
Kiwi Crate has four different boxes geared towards different ages and activities:
Koala Crate – is a play and learn box. It is geared towards 3-4 year olds. (My 2 year old loved it.)
Kiwi Crate – is a science, art and more box. It is geared towards 5-8 year olds. (We have done this box and ABSOLUTELY loved it! I will update this post with the review link.)
Doodle Crate– is an art and design techniques box. It is geared towards 9-16 year olds.
Tinker Crate – is an engineering and science box. It is geared towards 9-16 year olds.
Koala CRATE COUPON CODE
If you would like to purchase a subscription to Kiwi Crate use my Kiwi Crate Promo code FUNWITHMAMA30 to receive 30% off your first crate with a subscription of 3 months or more! Please note that I will update this particular page whenever there is a better coupon code.